Behind-the-Scenes Tour @ Liberty Hall, Home of NJ's First Elected Governor
New York Adventure Club | www.AdventureClub.com
About this event
During a recent restoration of the house belonging to William Livingston, New Jersey's first elected governor, one of the country's largest and rarest collections of 18th-century Madeira wine was discovered tucked away in the wine cellar. From this secret wine cellar to hidden rooms used by the home's staff, It's time to explore the 200-year-old home and grounds with special access to spaces not accessible to the public.
Join New York Adventure Club for a private behind-the-scenes tour of Liberty Hall Museum; originally built as a 14-room Georgian Style home at the height of the American Revolution, and later expanded into a 50-room Victorian-style mansion, this museum seeks to highlight the prolific role of the Livingston and Kean families throughout the past 200 years.
Our unique journey through this mansion and grounds, which encompasses seven generations of Livingston and Kean ancestors, will include:
An overview of the historic property throughout the past three centuries
A private tour of the mansion dating back to 1772 with access inside historic bedrooms, parlors, and the wine cellar
A behind-the-scenes look at the servant's areas in the home, not open to the public on a regular tour since 2013
An exploration of the 1882 Carriage House, stables, and groom's quarters, which are closed to the public and only rarely seen...even by the staff
In-depth stories of the home's servants
Afterward, we'll have a chance to stroll through the beautiful and historic gardens at Liberty Hall!
See you there!
*Portions of the tour are only accessible by a set of stairs
**Access to the second floor of the Carriage House servants quarters will require a signed waiver due to the steeper and narrower staircase
Transportation:
*Please double check train departure times the day before as schedules can shift.
By Train: Take the NJ Transit Northeast Corridor train from Penn Station and transfer at Newark Penn Station to the Raritan Valley Line (Track 5) — disembark at Union Station  — Liberty Hall Museum is a 15-minute walk.
NJ Transit tickets can now be purchased via your smartphone — click here for more details.
Disclaimer
By attending a New York Adventure Club experience, you accept our terms of service.
Categories: In-Person, Mansions & Private Clubs
Organizer of Behind-the-Scenes Tour @ Liberty Hall, Home of NJ's First Elected Governor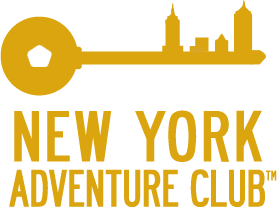 NEW YORK ADVENTURE CLUB
Unlock Your City
We give you insider access to the city's best-kept secrets. But we're so much more than a tour company.
WHO WE ARE

We are a community-driven club that curates the most unique experiences in town, with a focus on history and storytelling. We show you a city you never knew existed, and offer a community you can't live without.
You won't find our special-access tours and exclusive events anywhere else. Think after-hours tours of New York City's most celebrated spaces, themed parties in unexpected locations, and weekend excursions to incredible destinations. All of our events end with social hangouts so you can meet people who love exploring as much as you do.
THE 'CLUB' IN NEW YORK ADVENTURE CLUB

Our current community is more than 23,000 members strong and includes everyone from recent NYC transplants to lifelong residents. Whatever borough you're from (or city or country, for that matter), we'll make it easy for you to take full advantage of the unique places and great people this city has to offer.  
WHERE WE GO
To ensure a one-of-a-kind experience each and every time, we handpick events and outings specifically for the New York Adventure Club community. Recent events include:
* An after-hours tour of New York City Hall
* Special access into some of New York's most coveted private social clubs, including the Explorers Club and National Arts Club
* Petting baby kangaroos, holding sloths, and feeding leopards at Staten Island Zoo

* An NYPD Precinct tour, including a meet-and-greet with detectives and Emergency Service Unit crew members
* A tour of the Polish Consulate led by the Consul General and Vice Consul General of Poland

* A special-access tour of Brookhaven National Laboratory and its Relativistic Heavy Ion Collider (RHIC)
* A Halloween party in a historic gothic crypt, complete with a five-piece brass band
Subscribe with our newsletter to get the inside scoop on the city's most interesting events: http://eepurl.com/1cnVH
Unlock Your City with New York Adventure Club