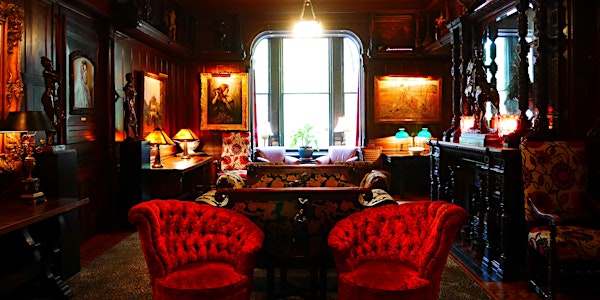 Behind-the-Scenes @ The National Arts Club & 1844 Gilded Age Tilden Mansion
Location
The National Arts Club
15 Gramercy Park South
New York, NY 10003
Description
Join New York Adventure Club for an exclusive behind-the-scenes tour of the historic National Arts Club, a private club founded in 1898 dedicated to stimulating, fostering, and promoting public interest in the arts and to educate the American people in the fine arts.
Led by the National Arts Club historian, our experience will include:
An overview of the house's rich history and story, from its development for New York Governor Samuel Tilden in 1844, to the home of the National Arts Club in 1906.
A walkthrough of the historic rooms inside the landmarked Samuel Tilden Mansion at Gramercy Park South, such as the former library, dining room, and parlors.
A look at John LaFarge stained glass panels, Ellin and Kitson sculptures, and the famous Donald MacDonald stained glass domed library, now the clubhouse bar.
A NYAC-only look at Donald MacDonald's stained glass domed library from the second floor
Click here to see pictures from one of our visits to the National Arts Club!
*This event is limited to 15 attendees and only takes place twice a year
---
Disclaimer
By attending a New York Adventure Club experience, you accept our terms of service.