"Behind the Scenes of Venture Capital" - how to raise VC money or become a venture capitalist yourself

Thursday, April 13, 2017 from 6:00 PM to 9:00 PM (PDT)
Event Details
Only a small percentage of startups get funded by venture capitalists. Why some founders get VC money and some don't?
Nina Achadjian - VC at Cota Capital - will go "Behind the Scenes of Venture Capital" and share some of the secrets of the VC world.
She will also discuss how you could become a Venture Capitalist yourself.
Nina recently gave this talk in front of the MBA students at Stanford University (Graduate School of Business).
Cota Capital's investments include Google, Dropbox, Uber, Addepar, Getaround, Memebox, Gusto, Funders Club, InDinero, Washio, Klout, Munchery, SoundHound, etc.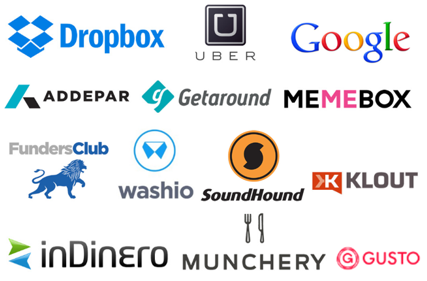 The event starts with a networking reception where food and drinks will be provided.
---
SPEAKER: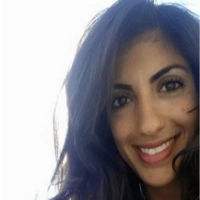 Nina Achadjian
Nina Achadjian is a Venture Capitalist and founding team member at Cota Capital, a hybrid between a venture capital fund and a hedge fund. She focuses on Digital Health, Enterprise SaaS, and eCommerce.
Nina is involved in Cota Capital's investments in Canary, Gusto, OpenGov, Chrono Therapeutics, SoundHound, TubiTV, Memebox, Tachyus, DotDashPay, CareSkore, Greensmith Energy, Eight Sleep, Medisas, FLYR, Cover and Revfluence.
Nina has built strategic partnerships with Expa Labs, MIT Media Labs, Carnegie Mellon, Singularity University Labs, Harvard University and Stanford University.
She also has evaluated and invested in public SaaS companies as part of Cota Capital's stage agnostic mandate, including Shopify and Mimecast.
Nina is part of the investment team and leads diligence on both public and private investments. Her responsibilities include sourcing deals, fundraising, and forging strategic relationships with some of the top incubators and university research labs.
She has evaluated 1,000+ startups and has driven key investment decisions for 30+ portfolio companies. She is also a Board Observer for FLYR and Revfluence.
Before joining Cota, Nina worked at Google and worked in investment banking at Citibank.
She also founded HIVE, the first seed fund focusing on Armenian entrepreneurs ($5M fund). Portfolio companies include CodeFights, Collectly, Wakie, Eventgeek, Embodied, IntelinAir, Discotech, Bazillion Beings and Abaka.
Nina graduated magna cum laude from Harvard University. She was one of six recipients of the Rockefeller Scholarship and also was part of Harvard's NCAA Division 1 Water Polo Team.
---
MODERATOR: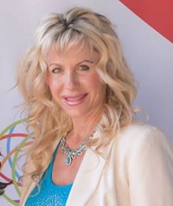 DEA WILSON 
Dea is the Founder of Lifograph – The Wiki of People.
She is a serial entrepreneur, Venture Partner at Founders Floor Accelerator and Founder of Silicon Valley Incubator.
She is also a member at Tech Angels. Her investment interest is in consumer, mobile and SaaS startups. 
Dubbed "Ms. Silicon Valley", Dea is what people call a "super-connector", her expansive network including the "Who's Who" in startups, venture capital, technology, entertainment, etc. 
Dea has been featured and interviewed in many publications including Entrepreneur Media, Silicon Valley Business Journal, Yahoo Finance, Investor Business Daily, etc.
As an Executive Director at The VC Network and LifographTV, Dea interviews many prominent VCs, angels, executives and founders in Silicon Valley and tech.
She has a Masters Degree from University of Washington and an MBA from the Wharton School of Business (University of Pennsylvania).
---
AGENDA:
6:00pm - 6:45pm: food and networking, demo/sponsor tables  
6:45pm - 7:00pm: intros, demo/sponsor tables mentions  
7:00pm – 8:30pm: speaker program and Q&A  
8:30pm - 9:00pm: meet the speaker, networking 
---
REFUND POLICY
We are happy to refund your ticket if refund is requested 24 hours before the event.
Unfortunately, any refunds requested less than 24h in advance cannot be honored. 
Thank you for your understanding. :-)
---
DEMO/SPONSOR TABLES
Reserve a demo or sponsor table and get great exposure.   
Demo/Sponsor table includes:  
- 2 (two) event tickets  
- 1/2 (half) table   
- Business cards of the attendees
- Promotion before and during the event
Your logo will be displayed on the event description (if submitted 24h before the event).  
You will also be able to talk for a few minutes in front of the attendees and tell them about your company.  
Limited availability. 
---
EVENT ORGANIZERS: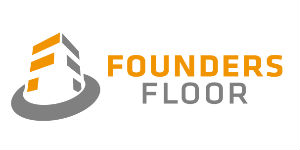 Founders Floor  - Co-working accelerator for startups and entrepreneurs. 
---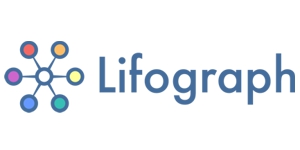 Lifograph - The Wiki of People 
Join our FREE Silicon Valley investor & startup community   
Check out FREE and discounted perks for startups
---
PREMIER SPONSORS:  

Crowdfund Us - Free and discounted perks for the Lifograph community
---
Join our FREE Silicon Valley investor and startup community:
http://community.lifograph.com
---
BY PARTICIPATING IN THIS EVENT AND IN ANY OTHER LIFOGRAPH EVENTS YOU AGREE TO THIS LIABILITY DISCLAIMER:  
No liability insurance is provided for the protection of individuals, groups, organizations, businesses, attendees, speakers, sponsors or others who may participate, in any capacity, in events organized, co-organized, promoted and/or sponsored by Lifograph ("Lifograph Events"), whether free or paid events.
In consideration for your participation in Lifograph Events, you do hereby release and forever discharge Lifograph, Inc., and its officers, board, employees, and agents (collectively, "Lifograph"), as well as its event organizers, co-organizers, promoters, speakers and sponsors, jointly and severally, from any and all actions, causes of actions, claims and demands for, upon or by reason of any damage, loss or injury, which hereafter may be sustained by participating in Lifograph Events.
This release extends and applies to, and also covers and includes, all unknown, unforeseen, unanticipated and unsuspected injuries, damages, loss and liability and the consequences thereof, as well as those now disclosed and known to exist. The provisions of any state, federal, local or territorial law or statute providing that releases shall not extend to claims, demands, injuries, or damages which are known or unsuspected to exist at this time, to the person executing such release, are hereby expressly waived.
By participating in Lifograph Events, you hereby agree on behalf of your heirs, executors, administrators, and assigns, to indemnify Lifograph and its event organizers, co-organizers, promoters, sponsors, speakers, and any other people or companies involved in Lifograph Events from any and all actions, and causes of actions, claims and demands for, upon or by reason of any damage, loss or injury, which hereafter may be sustained by participating in Lifograph Events in any capacity.
Have questions about "Behind the Scenes of Venture Capital" - how to raise VC money or become a venture capitalist yourself?
Contact Lifograph Events
When & Where

Founders Floor
2 N. 1st St.
San Jose, CA 95113


Thursday, April 13, 2017 from 6:00 PM to 9:00 PM (PDT)
Add to my calendar