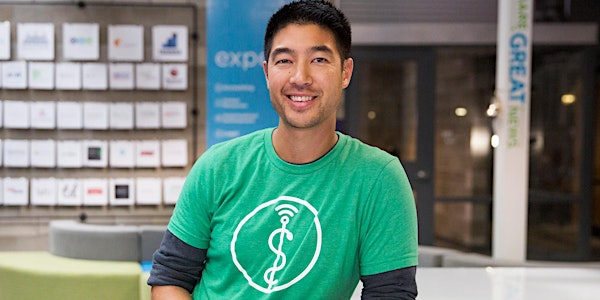 Behind the Scenes Look at Millenefits
When and where
Location
Dublin Entrepreneurial Center 565 Metro Place South #300 Dublin, OH 43017
Description
Join us Thursday, February 9th, from 11:00 am to noon for a Behind the Scenes Look at Millenefits hosted by Shaun Young, founder and CEO of Millenefits and Ardina.
If you've ever wondered what it's really like to leave a successful corporate career to start a new company from scratch, Shaun is the person to ask.
He will tell you candidly about how he made the leap, taking his degree in pharmacy, his Harvard MBA, and his more than a decade of corporate experience at firms likes Wal-Mart and Cardinal Health to found Ardina, a disruptive healthcare company, and then to found Millenefits, a new kind of staffing agency where team members work a few hours each month specifically for healthcare benefits.
This pharmacist turned entrepreneur has a goal of ensuring that every American has access to affordable healthcare. Having worked for industry giants, including Kaiser Permanente and Eli Lilly, Shaun understands how healthcare operates from the inside out. Through his startups, he delivers the benefits of that expertise directly to consumers and employers.
So at this session, not only will you get the inside scoop on how an entrepreneur like Shaun raises concept stage capital and signs up concept stage customers, you'll learn about innovative and affordable healthcare options that could make a lot of sense for you and your family—whether or not you are ready to make the leap from day job to entrepreneurship