Multiple Dates
Behind The Scenes Look At Creating The World's Largest Peace Painting
An in-depth tour of the creation of the world's largest peace painting led by the artist himself!
About this event
Visit Ehsan's Fine Art Gallery & Studio where he has been working on creating his masterpiece "Vision of Unity and Peace" considered to be the largest peace painting in the making.
Waiting at the door, Ehsan welcomes you inside his gallery: claim the undivided attention of Laguna Niguel's premier artist. Inside you can fully appreciate the nuanced brushwork of each piece, up close and personal. The vivid colors of each masterwork cast a brighter sheen here, right before you. Ask any question you like: interact with your host and immerse yourself in his powerful message.
Imagine Bartholdi's studio, with massive sculpts in progress of what would one day become The Statue of Liberty, spread out in each corner— an experience such as this takes shape. The Olive Branch encompassing an entire wall—you can now see how this fits inside the larger picture, how the individual works will assemble into a colossal call for global peace and unity. You witness all this firsthand, the scale at work truly conveyed.
Seated, Ehsan describes his journey to you: the genesis of his concept, his steadfast devotion to seeing it through. You catch a glimpse of the younger artist, searching for his voice, perfecting his technique; optimistic with a head of thick, lush hair. He talks to you as a wiser Ehsan now, the same eyes bright with poise and spirit.
Now opportunity strikes—a moment in which you can join this movement toward realizing this singular vision. You can own a piece of this dream; you can invest in this promise. After all, you know a good thing when you see it.
Departing, with a personally signed image of Vision of Unity and Peace, you take the gallery with you. You have changed, been changed by the experience. Recharged, restored, refreshed, you are now part of this art, having reached inside it, finding yourself looking back.
Come in and have an exclusive personal in depth tour by the artist and get inspired.
Take home a personalized "Vision of Unity and Peace" poster signed with your name by the artist.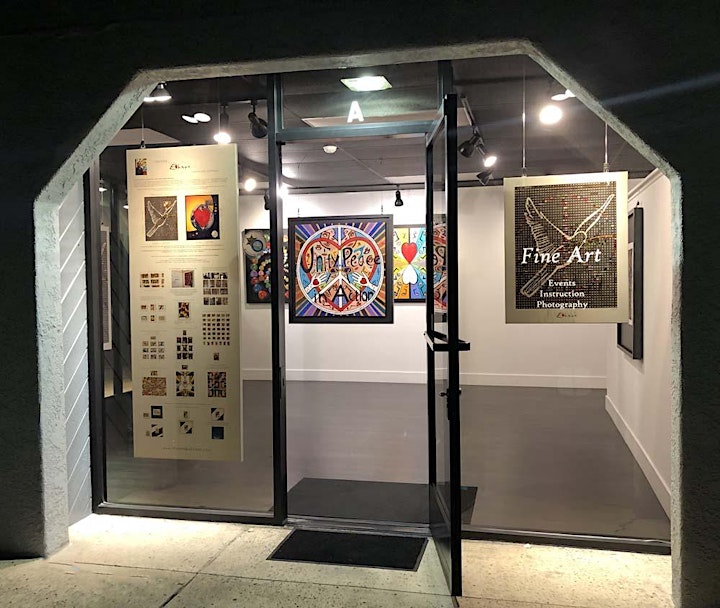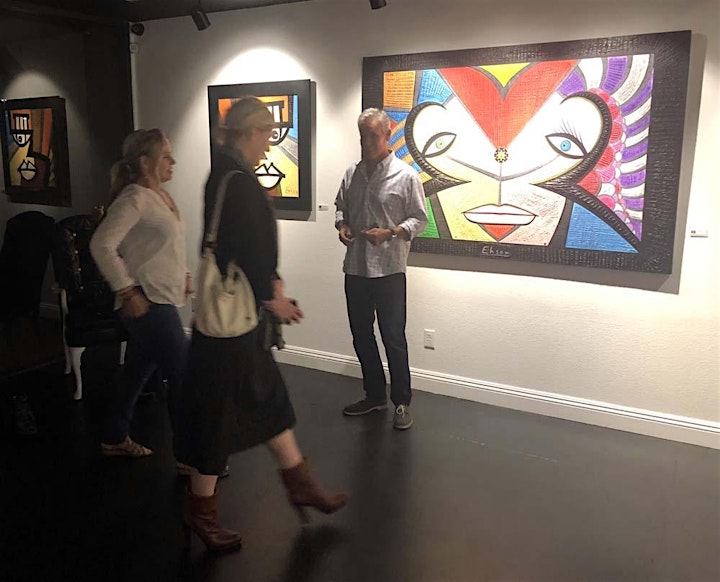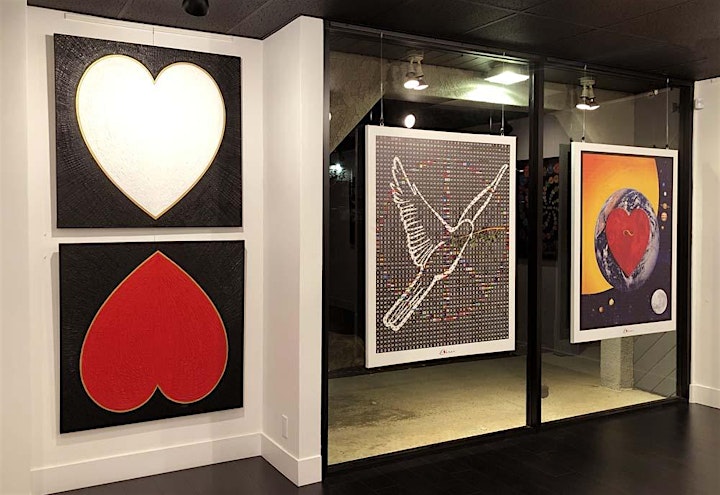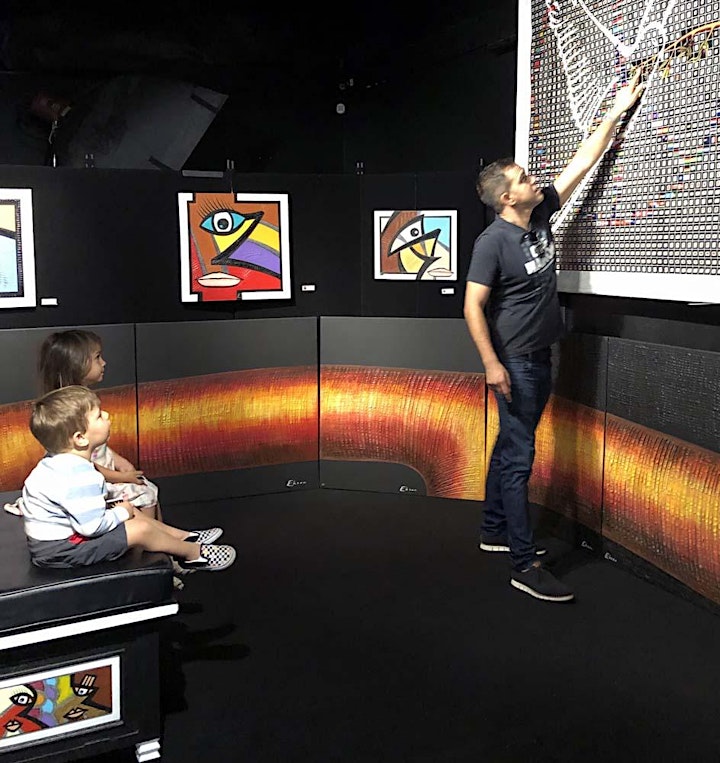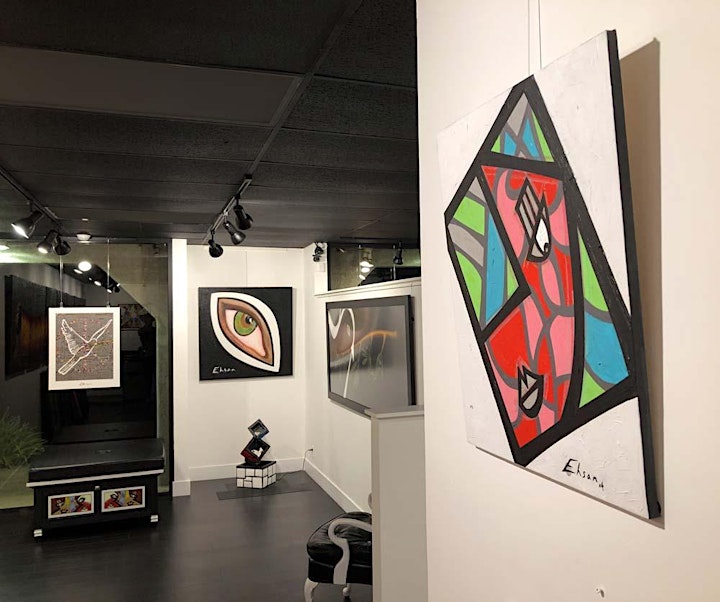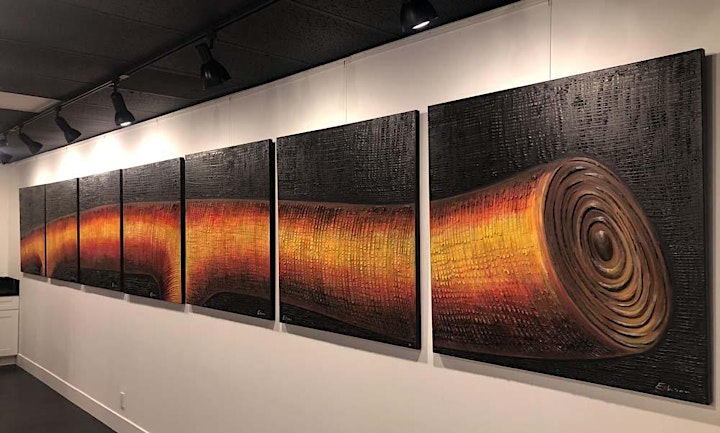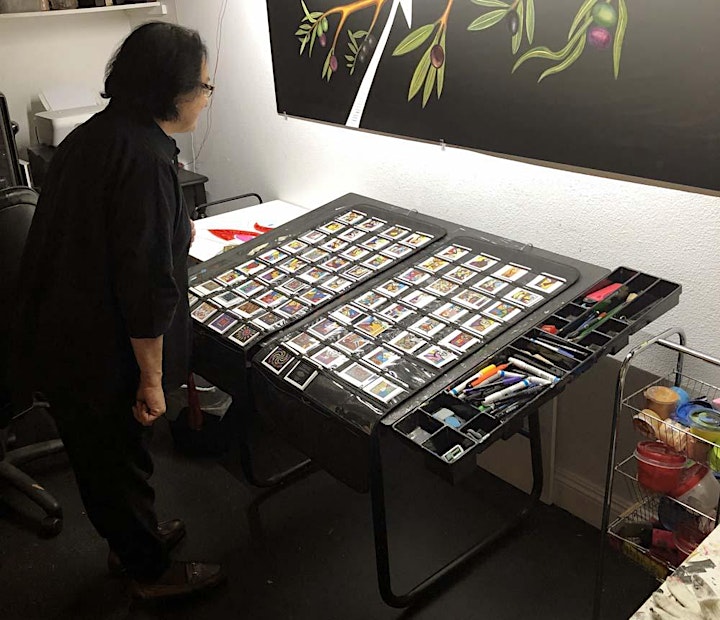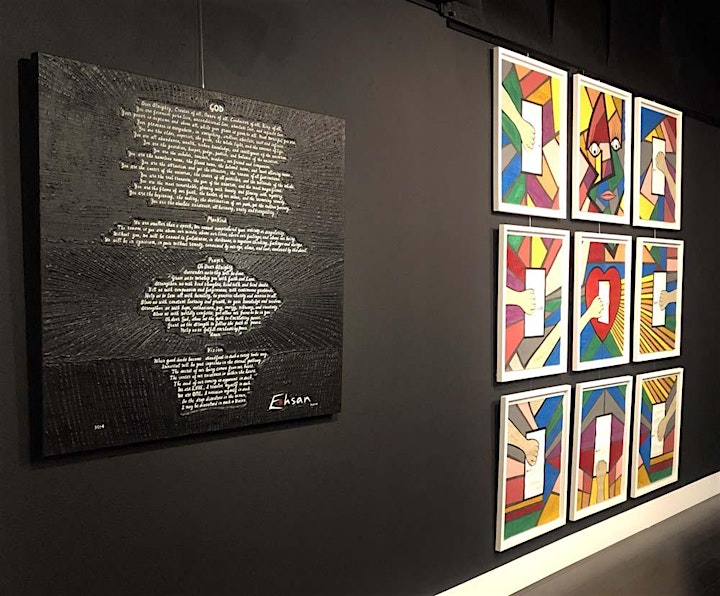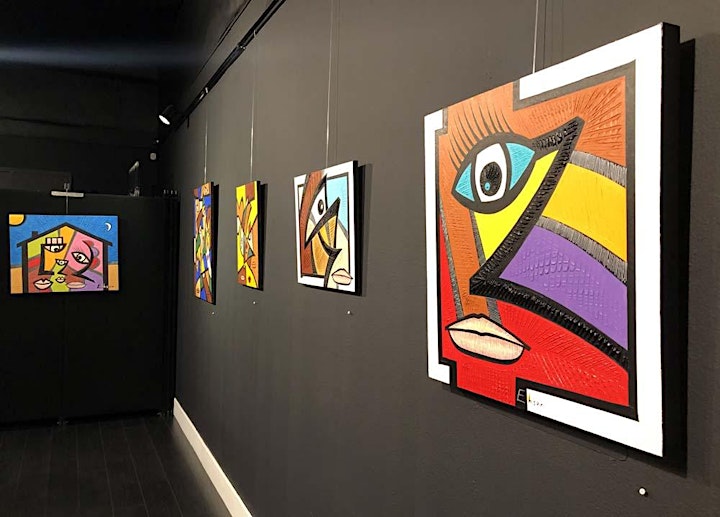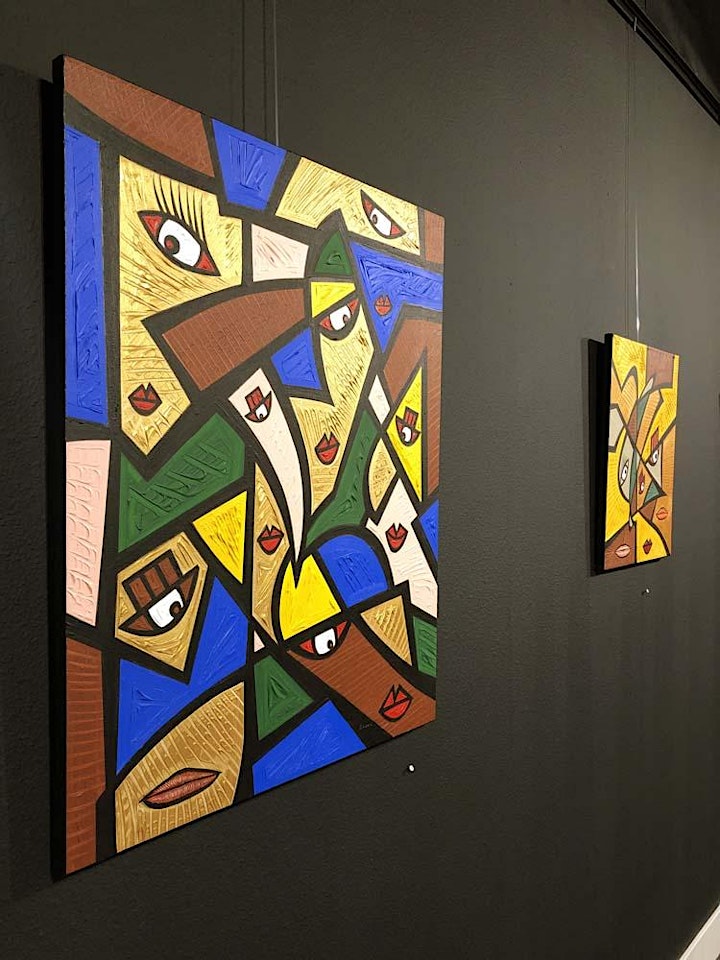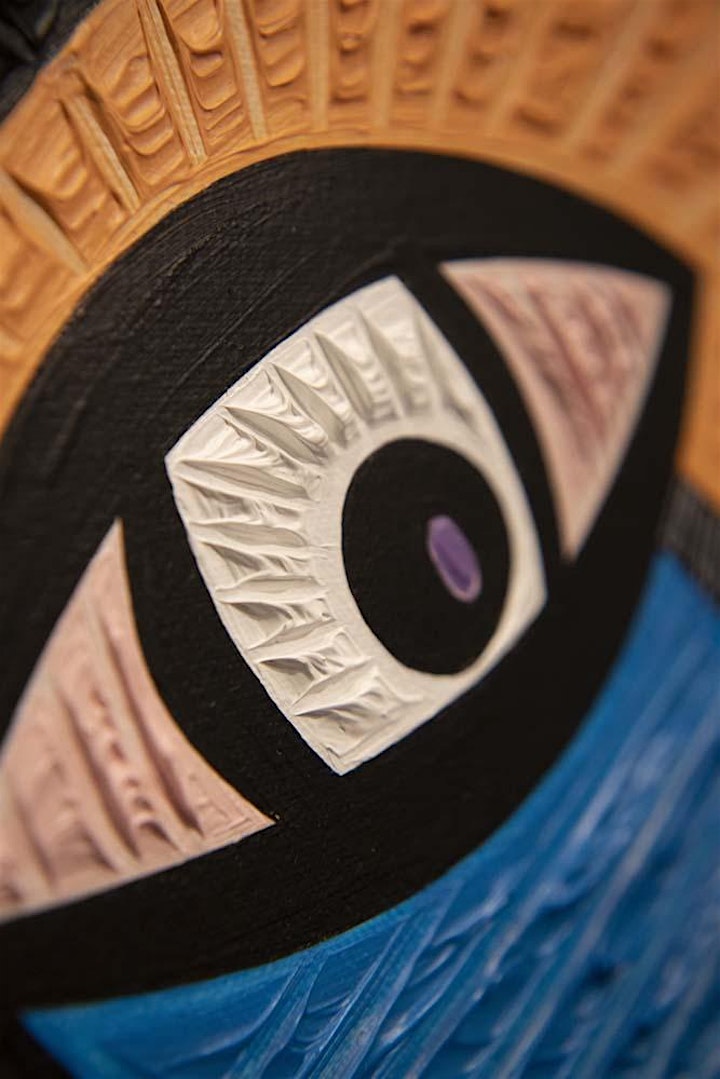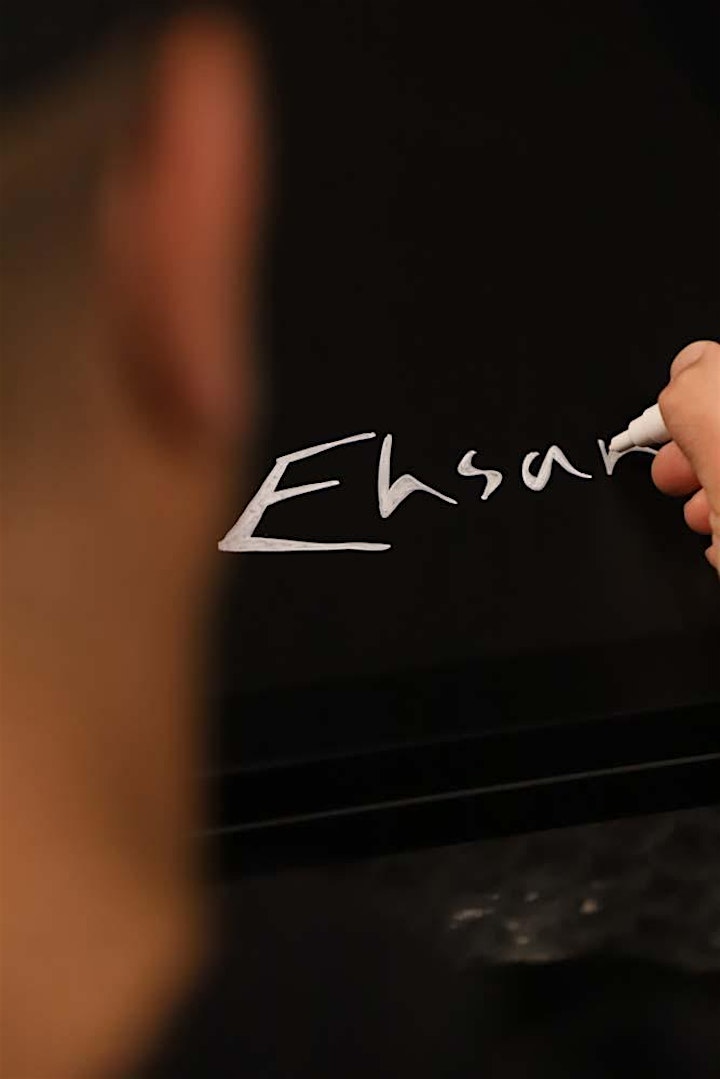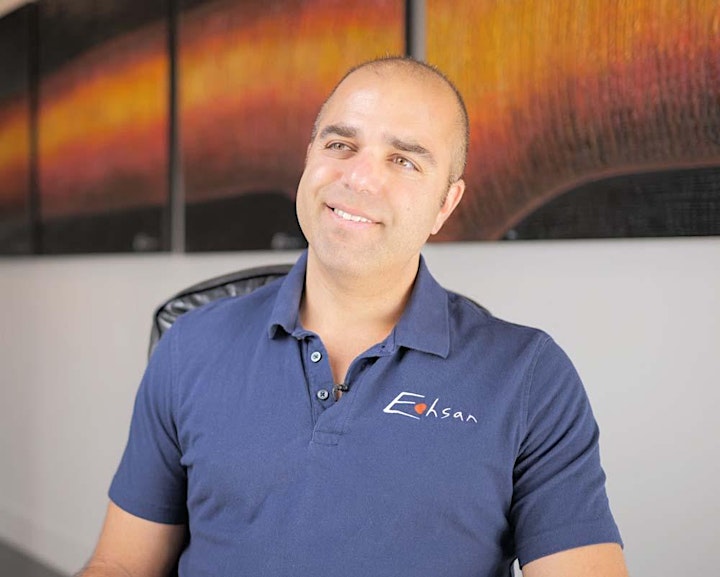 Organizer of Behind The Scenes Look At Creating The World's Largest Peace Painting
Visions by Ehsan serves both  Ehsan's Vision of Unity and Peace and his additional 'spirited' works.  SG & Associates supports Visions by Ehsan with focus on preservation, protection, and preparation of  Ehsan's art for its long journey ahead.  Together, they support Ehsan in presenting and furthering his efforts. 
Ehsan is a fine artist and visionary who paints to advance love, charity, unity, and peace. He grew into his purpose, from humble beginnings, and commits his life to it. His art studio is located in Laguna Niguel, CA, where he feeds his passion and commitments.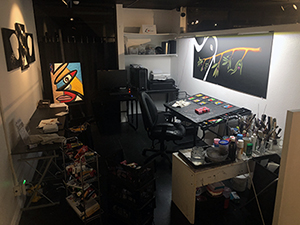 Ehsan was born in Sweden; began painting in the 3rd grade;  was mentored by a master painter and began his journey.  
Ehsan's family emigrated to the United States where he continued to paint. He found his style, still evolving, which opened doors for him to express unique messages, built with his years, travels and heritage. In Orange County, California, he received awards and honors for his work.  He was encouraged to further his training and experience.  His energy and confidence blossomed.   
Ehsan's Vision of Unity and Peace
In 2003, following frustration with a world of violence, he began his prolific visions, seeking a path to peace. In 2006 he envisioned assembling 2,000 double sided of paintings into a 1/2-acre Vision of Unity and Peace (VOUP).
Learn more about VOUP:
Ehsan "Out and About"
Ehsan has participated in and held exhibits at museums, galleries, community events and activities throughout California. In 2013, first paintings from Point of View were introduced at the Artist Eye Laguna Gallery, Laguna Beach. By 2014, his team, painting and photography studio, were established, dedicated to the consistent capture of his 2,000 visions. In the summer of 2014, Point of View I was closed and prepared for reproduction and release, testing the equipment, processes, and procedures for the later visions.   More recently, he exhibited in Santa Ana, Anaheim, Laguna Beach and the Beverly Hills Art show, where Point of View II and a special "Mission" were on display.  Now he opens his studio and gallery to you.  
Today, Ehsan continues his journey of painting and sharing his Vision of Unity and Peace, locally, nationally and worldwide. It is a journey of purpose, lifelong and dedicated to laying the foundation for peace in all corners of the world.
Learn more about Ehsan.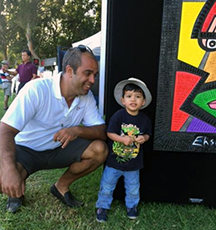 In support and conjunction with the evolution of Vision of Unity and Peace, Ehsan has created masterpieces in additional collections, including: