Join UMOM CEO, Jackson Fonder & Chief Development Officer, Sandra Searle as they take you Behind the Scenes into Philanthropy & YOUR impact.
About this event
December's Behind the Scenes is shining the light on Philanthropy and the important role it plays in ending homelessness.
What comes to mind when you think of Philanthropy? Some say it is the love of mankind, it is compassion, it is helping the future of communities we live in, it is people coming together, it is changing lives, it is fulfilling a greater purpose... It is truly all these things and it is what sustains UMOM's important work of restoring hope, rebuilding lives, and ending homelessness.
Join UMOM CEO, Jackson Fonder, and Chief Development Officer, Sandra Searle as she shares what Philanthropy means to UMOM, the impact our community makes in the lives of families experiencing homelessness, and the future of giving for UMOM.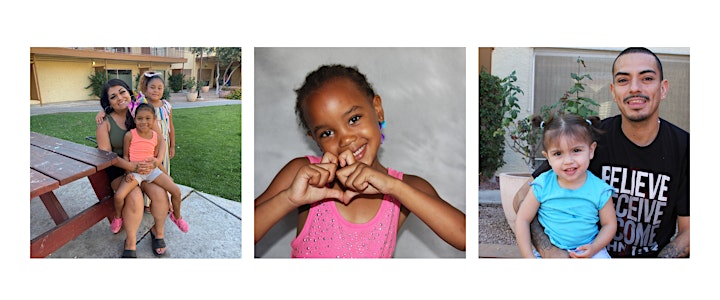 Organizer of Behind the Scenes: December 2021
UMOM's mission is to restore hope, rebuild lives and end homelessness. Founded in 1964, UMOM runs Arizona's largest family emergency shelter and Arizona's only women's emergency shelter, Halle Women's Center. Each day, UMOM provides a safe place to sleep, hot meals to eat, and individualized services to nearly 700 people in our shelters. Our focus is to help people get back on their feet and transitioned to a life of stability with employment and affordable housing.