You're invited to the next Film Fatales webinar!
About this event
Join us for a discussion about what filmmakers need to know about inclusive casting with Casting Directors Erica Hart (Enemies of the State), Jennifer Ajemian (Feeling Through) and Victor Vasquez (X Casting). Moderated by Film Fatales member Stavroula Toska (Beneath the Olive Tree).
Ever wonder what really goes on in the mind of a casting director before deciding to work with a director? How do you, the director, know you have hired the right casting director for your project? What is the difference between "color-blind casting" and "color-conscious casting?" What are best practices for casting inclusively? Join us to hear about all this and more from three of the busiest casting directors on the East Coast.
This event is open to the public and will be accessible with live captioning. The registration link will be shared the day of the event and a video replay will be available for 48 hours after. See you soon!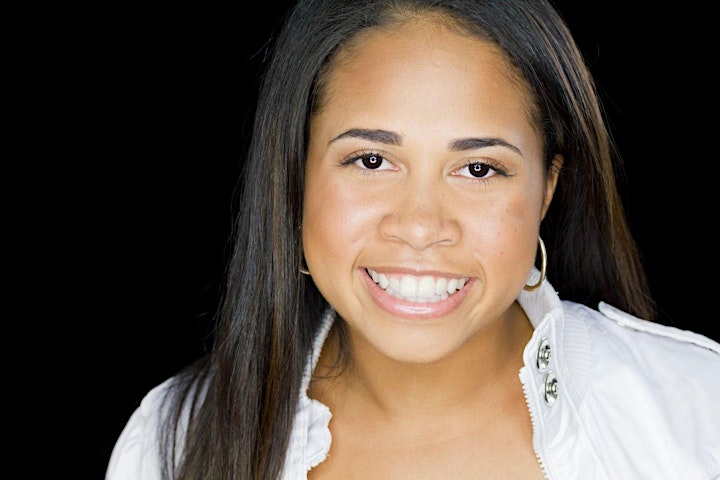 Erica A. Hart, CSA graduated from NYU's Tisch School of the Arts, where she studied film and television. She has been casting for over 10 years on many high profile projects. She started off in network and studio casting moving her way up to Casting Coordinator in the New York Office of ABC Primetime Casting. In 2014, Erica appeared in The Hollywood Reporter as a featured rising artist. She has cast projects that have screened at the Tribeca Film Festival, SXSW, Outfest, Cinequest, and the Cannes Film Festival and are streaming on Netflix and Amazon. The Surrogate (a film she cast as well as associate produced) was in Indiewire's Best Movies Eligible for a 2021 Oscar and was a Variety Critic's Pick. She has cast commercials for high-end brands such as Maybelline, Gillette, Hasbro, and Delta, to name a few. She has also collaborated with The National Black Theatre and has cast a handful of their productions. Erica is the Casting Associate for "Ray Donovan" (Showtime), "The Bold Type" (Freeform), "Defending Jacob" (Apple), and "Godfather of Harlem" (Epix). Outside of casting, she has received grants and awards from the Puffin Foundation, New York Television Festival and The Digital Bolex, in addition to developing new series' for BET and WeTV.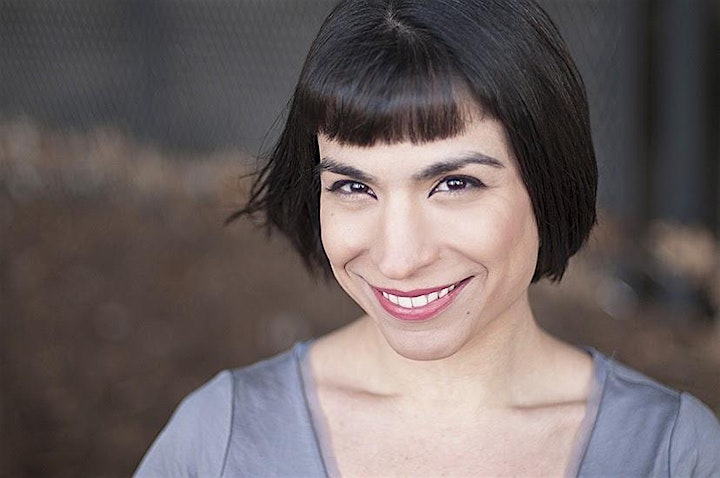 Jennifer Peralta-Ajemian is a U.S. Casting Director with a focus on diversity and inclusion. Since 2005, she's worked on a range of film, theater, commercial, and voiceover productions. Her work has premiered at numerous festivals including the Atlanta and Austin Film Festivals, the Dallas International Film Festival, New Orleans Film Festival, Palm Springs International ShortFest, Slamdance, SXSW, and Tribeca. She is the casting director of STORMCHASER, Winner of AMC Networks and Stareable Fest's Web Series and Indie TV Prize, and FEELING THROUGH which is nominated for Best Live Action Short at the 2021 Academy Awards. Outside of casting, she coaches artists & business professionals, and provides creative consultation for NEXGEN filmmakers.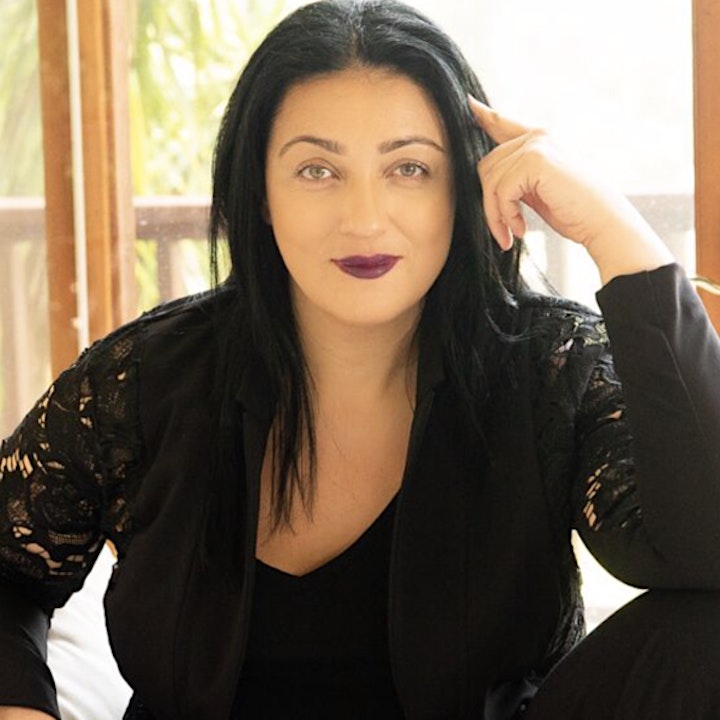 Stavroula Toska is a multi-award-winning writer, director, actress and content creatrix, known for pushing boundaries through her unique storytelling and POV. Her works have received global recognition, including top honors from the New York Women in Film and Television. Her passion, focus, leadership and work ethic have led to collaborations with industry veterans such as Academy Award winner Olympia Dukakis and Emmy winner Cady McClain. Stavroula's latest project, SWITCH, is a 13-time-award-winning scripted web series based on her years of working as a dominatrix in New York City. She is currently developing SWITCH into long form episodic and writing her first book about her experiences during those years. Season 1 of the web series is available at www.switchtheseries.com Stavroula founded The Toska Matrix Productions as her vehicle for sharing untold stories and crafting work that taps into the essence of who we really are, exploring trauma and healing while entertaining and educating. Some of her most notable works include her multi award winning directorial debut, Beneath the Olive Tree - a feature documentary narrated by Academy Award winner Olympia Dukakis, IN THE VICE, The Sounding, PRONOIA, Livin' the Dream and more. She splits her time between Los Angeles and New York City, and serves as a mentor for underserved youth at Reel Works, is on the board of the Hellenic Film Society USA and Film Fatales, and advocates for victims of domestic violence.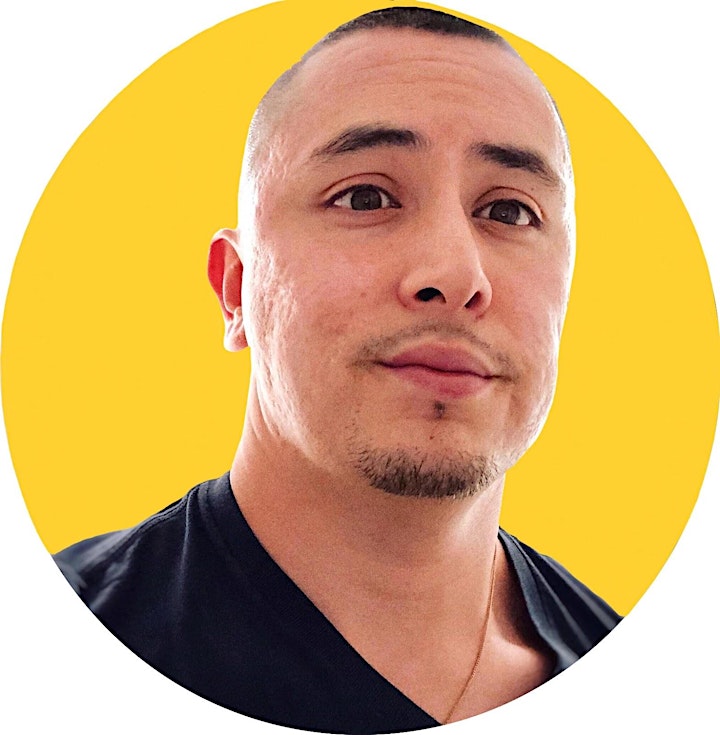 Victor Vazquez, CSA (he/him/his) is the founder and lead Casting Director of X Casting NYC (www.xcastingnyc.com), a member of the Casting Society of America, and a 2020 Theater Communications Group (TCG) Rising Leader of Color. He currently casts for Broadway (upcoming undisclosed project), Theatre, and Film. IG: @VictorVictorV
Upon arrival, you will be placed in the waiting room until the webinar begins. We will start right on time. Plan to log in a few minutes early to check your tech to make sure you don't miss anything. Participants are invited to ask questions in the Q&A box throughout. This event will be accessible with live captioning and we will share a video replay link and the chat transcript following the event. Please contact us with any questions.
Film Fatales organizes panel discussions, educational workshops and networking mixers focused on amplifying marginalized voices in film and television. Capacity is limited. The session will be recorded for those unable to participate in the live program. Your participation constitutes your consent to being recorded and photographed during the event and to Film Fatales sharing those recordings and photos with the world. Please contact us if you require an accessible accommodation.
Organizer of Behind the Curtain
Film Fatales is a 501(c)3 non profit which advocates for parity in the film industry and supports an inclusive community of over a thousand women and non-binary feature film and television directors nationwide.  Film Fatales raises the visibility of marginalized directors and increases the talent pool for industry organizations, programmers and production companies looking to work with more underrepresented voices. By expanding the landscape of storytelling, Film Fatales continues to bring exciting new films to the screen.