Description
Through plenary presentation and breakout sessions, participants will gain in-depth knowledge of the multiple and complex factors associated with abuse and trauma.
"Behind Closed Doors" is specifically designed for Social Workers, Child Protection Workers, Teachers, School Counselors, Lawyers, Law Students, Child Custody Evaluators, Guardians Ad Litem, Parenting Consultants, Judges, Law Enforcement, Investigators, Probation Officers, Health Care and Mental Health Professionals, Sexual Assault and Domestic Violence Advocates, Physicians, Nurses, and Forensic Nurses. *CEU's, CLE's, & POST credits are being applied for*
"Behind Closed Doors" will provide education and training:
To understand the effects of verbal/emotional, physical, sexual, and interpersonal violence; trauma and recovery in adults and children.

To identify the short and long-term impact of domestic violence and sexual assault; emotional, mental, physical, economic, financial, and legal.

To understand the effects of trauma on the brain, in adults and children, and utilize Forensic Experiential Trauma Interview techniques.

To increase professional collaboration efforts of community partners in being able to identify, interrupt, and influence a positive change in the outcomes of batterers and victims of sexual assault, domestic violence, and human trafficking.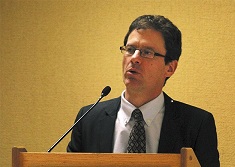 About the Keynote Speaker: Lundy Bancroft has over twenty-five years of experience specializing in interventions for abusive men and their families. He has authored five books in the field, including the U.S.'s best-selling book on domestic violence, Why Does He Do That?, and the national prize winner The Batterer as Parent. Lundy is a former co-director of Emerge, the nation's first counseling program for men who batter and was involved in over 2000 cases as counselor and clinical supervisor. He has also served extensively as a custody evaluator, child abuse investigator, and expert witness. Lundy appears across the continent as a presenter for court personnel, child protective workers, mental health providers, law enforcement officials, and other audiences.
---
Conference Schedule
---
7:30 a.m. until 8:00 a.m. continental breakfast and registration
8:00 a.m.- 8:15 a.m. Introduction
8:15 a.m.- 9:45 a.m. Lundy Bancroft, Keynote Speaker "Why Does He Do That?: The Profile and Tactics of Men Who Abuse Women."
9:45 a.m.- 10a.m. Break
10:00 a.m. - 11:30 a.m. Breakout Session #1
Sergeant Grant Snyder Minneapolis PD Human Trafficking Team & Sergeant Sean Johnson St Paul PD Human Trafficking Unit "Best Practices in Sex Trafficking Investigations."

Ellen Johnson BA, RN, SANE-A, CEN, CPEN, SANE Program Supervisor Regions Hospital "Care of the Patient with Severe Mental Illness Who Experiences Sexual Assault."

Shannon Goeke-Watson, PsyD., "Understanding Trauma: Working with Clients in Mental Health and Advocacy Roles."

Lundy Bancroft "Meeting the Post-Separation Needs of Women and Children"

Dr. Joe Reid, LMFT "Challenging Bias, Beliefs, and Assumptions"
11:30 a.m. -12:15 p.m. Lunch
12:15 p.m.- 1:45 p.m. Breakout Session #2
Yasmin Mullings, Esq. Ramsey County prosecutor "Domestic Assault by Strangulation: The Nuts and Bolts"

Lundy Bancroft "Assessing Risk to Children from Men Who Batter"

Jennifer McConnell, Senior Child Protection Worker, Ramsey County Human Services, "Reporting Child Maltreatment."

Angela Carlson RN, BSN, SANE-A and Beth Roberts, Law Enforcement & Policy Specialist at MNCASA "Understanding Trauma and Trauma Informed Interviews."

Cathy Siegel Volunteer Coordinator at Sexual Offense Services of Ramsey County (SOS) "Sexual Violence: Realities, Impact, Reactions, and Responses"

Mercedes Moreno, Victim Advocate, University of MN/Community-University Health Care Center (CUHCC) "Overcoming Multicultural Issues and Barriers for Immigrant Victims of Domestic Violence and Sexual Assault."
1:45 p.m.- 2:00 p.m. Break
2:00 p.m.-3:30 p.m. Breakout Session #3
Lundy Bancroft "Advocacy and Legal Representation for Women in Custody Disputes."

Valerie Snyder, Esq. Southern Minnesota Regional Legal Services (SMRLS) "Protecting Children through the Family Court System"

Charolotte Anne, Crime Victim Advocate, Survivor & Linda Walther RN, SANE-A, SANE-P Clinical Coordinator for the Statewide Medical Forensic Policy Program SVJI@MNCASA Minnesota Coalition Against Sexual Assault "The Importance of Assessing and Documenting Strangulation in Sexual Assault Cases"

Bree Adams Bill Blueprint for Safety Coordinator and Program Director at the St. Paul & Ramsey Co. Domestic Abuse Intervention Project, Sergeant Nicole Spears St. Paul Family Violence Unit Supervisor, & Tara Patet, Esq. Prosecutor St Paul City Attorney's Office. "The Saint Paul Blueprint for Safety: A Collective Policy to Respond to Domestic Violence Crimes"

Nancy Harper MD, FAAP, Director, Otto Bremer Trust Center for Safe and Healthy Children & Kristi Jarvis BS, RN, SANE -A, SANE-P, Program Coordinator & Forensic Nurse Examiner Hennepin County Medical Center "The ABC's of the Pediatric Sexual Abuse Exam"

Dave Matthews, PsyD, LICSW Program Manager - Children, Youth & Family Services at Cornerstone "The Effects of Violence and Trauma on Children"

Rana S Alexander, Esq., Standpoint F/K/A Battered Women's Legal Advocacy Project "Technology and Client Safety"
3:45 p.m.- 4:15 p.m. General Closing
4:15 p.m.- 4:30 p.m. Certificate of Attendance distribution
---
FAQs
---
What are my parking options at Wilder?
Free parking is available at the Wilder Center parking ramp.
How can I contact the organizer with any questions?
please email: info@savinggracemn.org or call 651-564-4453
What is the refund policy?
REFUND/CANCELLATION POLICY:
If you cannot attend the Conference, you may transfer your registration to a colleague or request a refund.
The deadline to receive a refund for your registration is October 13, 2017, two weeks before the conference, and is subject to $50 USD administrative fee.
If you cannot attend the conference, you may also choose to transfer your registration to a colleague at no additional charge.
Cancellations received less than two weeks prior to the event will not be eligible for a refund.
For refund or transfer requests please contact: info@savinggracemn.org or call 651-564-4453
ASL Interpreters Available Upon Request