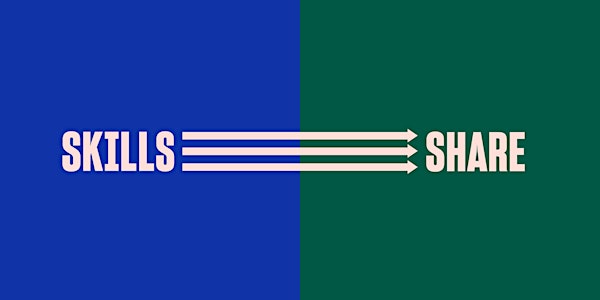 Behavioural science for purpose -driven brands
The Now Work Skills Share: Behavioural science for purpose-driven brands
About this event
Join The Now Work's Skills Share for freelancers in sustainability
Every month, one of The Now Work's talent community will be generously sharing an insight into their approach, perspective and their tools for changing the world. So, if you're interested in topping up your own expertise or looking for new ideas to apply to your own projects, then look no further than our skills share series.
Ep. 02 Behavioural science for purpose-driven brands
Behavioural science has been successfully applied to product design (think Nudge and Hooked), but what happens if we use it to develop an entire brand strategy?
In this session Ilona Sediha will share her insights into why sustainable brands must go back to the fundamentals of how people make decisions.
For purpose-driven brands, social psychology and behavioural science can offer evidence-based answers to questions like: what do our high-value customers really want and need; when are they most likely to be motivated to act; and how can we encourage repeat behaviours?
The latest brand toolkits borrow from experimental design, behaviour change frameworks, linguistic analysis and social (cultural) listening. In this session, Ilona will discuss some of the most effective and easy-to-apply tools to build more resilient brands.
About Ilona
Ilona is a behavioural science consultant with 10+ years of professional experience in marketing and brand strategy within media, finance and fintech. Most recently she was the Marketing Lead & Head of Behavioural Science at Clim8, a climate impact investment app, where she headed up a team of growth marketers, creatives and analysts who together built a proposition that put investing at the heart of individual climate action.
Ilona holds an MSc in Psychology of Economic Life from the London School of Economics, where her research covered identity, sustainable business models, and tech as a force for good.
Outside work, she's passionate about achieving a 50/50 representation of women in key decision-making positions, volunteering for the Diversity Project and She Changes Climate.