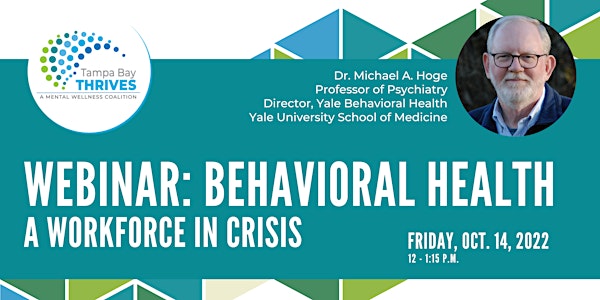 Behavioral Health - A Workforce in Crisis Webinar
Join Tampa Bay Thrives in a webinar as Dr. Michael Hoge reviews the forces that have created a workforce emergency.
About this event
The longstanding workforce crisis in behavioral health is now a full-blown national emergency. Staff turnover in mental health and addiction agencies is at unprecedented levels. There is a severe shortage of candidates for the many open positions in this field. Our speaker, Dr. Michael Hoge, has been addressing the workforce problems in behavioral health for more than two decades.
Join our webinar as Dr. Hoge reviews the forces that have created the current workforce emergency and share data on the severity of the problem. He will then describe the innovative actions being taken by to address this emergency.