Description
For those attending the training tomorrow and Wednesday, some advice for the morning:
-It is much more direct to drive through Lafayette or Broussard rather than through St. Martinville or Breaux Bridge. The many turns can get confusing if you are unfamiliar with the route. We recommend taking SW Evangeline Throughway to Old Spanish Trail Hwy.
-When you arrive, please take the driveway to the left and park perpendicular to the driveway. If you parallel park on the driveway, we will not be able to fit everyone, and you will be asked to re-park your car.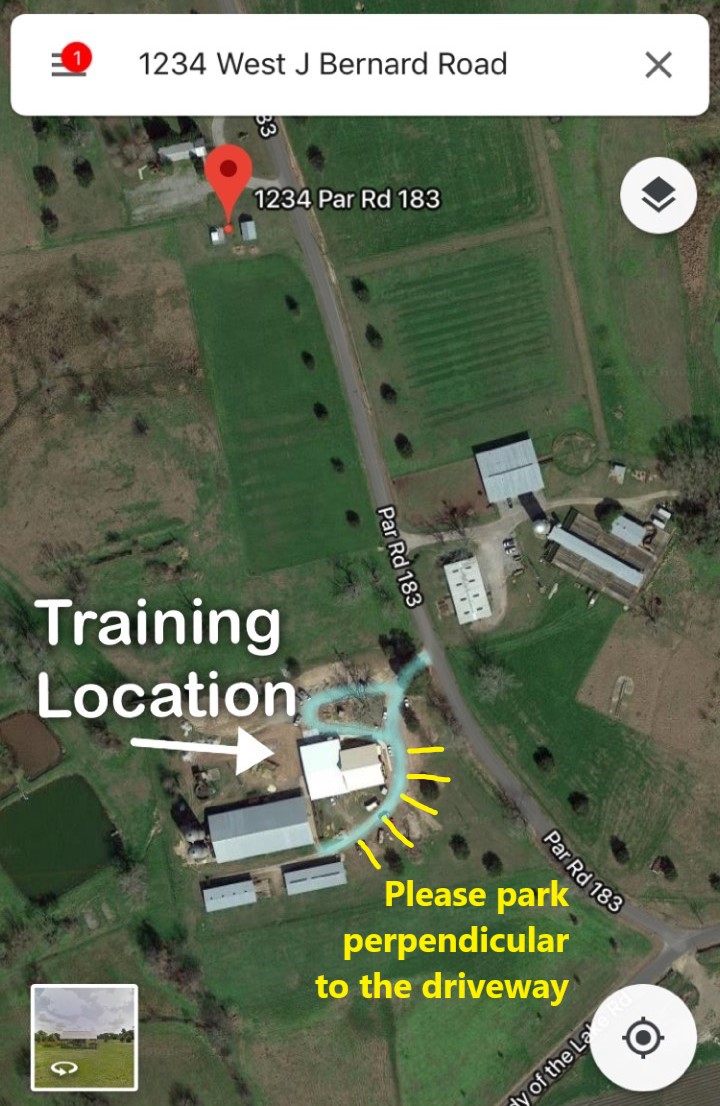 Once again, lunch is guaranteed for all registered guests. We will have a waiting list in the morning for those who did not pre-register and wish to attend. If you or someone you know would like to attend and did not register online, please come by in the morning. We will add you to a list so that we can be sure everyone who registered receives lunch, and those on the waiting list will have lunch on a first come-first served basis. If you did not register, please be prepared to bring your own lunch!
Looking forward to seeing you all tomorrow and Wednesday! Please email Sydney Melhado if you have any questions: smelhado@agcenter.lsu.edu.
The LSU AgCenter with the Louisiana Sustainable Agriculture Research and Education Professional Development Program will host a free two-day training focused on organic farming practices for beginning and advanced farmers, ag professionals, extension agents, and home gardeners interested in small-scale sustainable vegetable production. The Beginning/Advanced Organic Farmer Training will be held at the UL Cade Farm in St. Martinville, Louisiana on Tuesday and Wednesday, July 24-25, 2018 with sign-in beginning at 8:15 a.m. The workshop will be from 9 a.m. until 4:30 p.m. both days.
Day 1 will focus on Beginner Organic Farming topics, including: Getting Started, Sustainability, Information Sources, Record Keeping, The Marketing Plan, Production Needs, Soil Fertility, Rotations, Farm Design and Infrastructure Development, Labor, Weed Control, Irrigation, Harvest and Postharvest, Pest Management, Money.
Day 2 will focus on Advanced Organic Farming topics and will be driven by the audience's interests, concerns, and questions.
The sessions will be led by Alex Hitt, co-owner of Peregrine Farm with his wife, Betsy. Mr. Hitt has more than 37 years of farming experience, as well as teaching and mentoring the next generation of farmers. Read more about Peregrine Farm on their website: https://peregrinefarm.net/our-story/.
"The beginning organic farmer training will provide an informational foundation for the enduring success of beginning farms," said Sydney Melhado, Louisiana SARE Program Assistant. "The advanced farmer training will be an opportunity to focus on topics that help maintain a successful farming enterprise, like labor, crop planning, etc."
Extension agents are encouraged to attend and bring along a farmer from their parish. The workshop is free and includes lunch with registration. Participants must pre-register to guarantee space and lunch. Please register for the workshop by visiting the Eventbrite page: https://beginning-advancedorganicfarming.eventbrite.com.
For any questions or assistance, please contact Sydney Melhado, LSU AgCenter - Louisiana SARE Program Assistant, at smelhado@agcenter.lsu.edu or 225-578-1037.
This training is sponsored by the Louisiana Sustainable Agriculture Research and Education Professional Development Program.