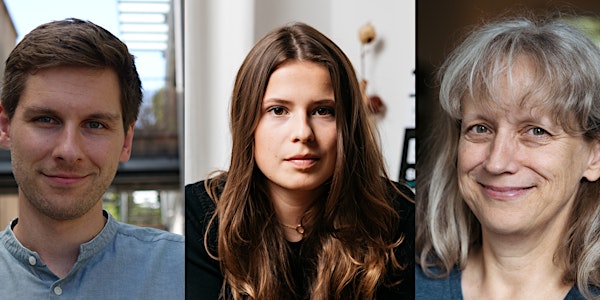 BEGINNING TO END THE CLIMATE CRISIS: A HISTORY OF OUR FUTURE
Luisa Neubauer (on zoom), Alexander Repenning and Sabine von Mering talk about their book "Beginning to End the Climate Crisis"
By Goethe-Institut Boston
Date and time
Friday, March 31 · 12 - 2pm EDT
Location
Goethe-Institut Boston 170 Beacon Street Boston, MA 02116
About this event
Climate change is the biggest crisis of humankind. We can't watch other people drive our future right against the wall.
This is a quote by Luisa Neubauer – the most famous German climate activist and leader of Fridays for Future Germany. As global climate change forecasts become more drastic and fear is spreading, young activists, like Luisa and Alexander, are taking the floor. Both are young, full of courage and zest for action, they want to infect us with their strength to oppose climate change and to take responsibility for the future of our planet. What does the future hold? When it comes to the climate, the predictions are pretty precise by now. And just as frightening.
Join us for a stimulating conversation on German climate action, climate justice, and climate activism, and what must be done to protect a livable future.
Refreshments will be served.
Books for sale.
About the organizer
Our programs feature important elements of contemporary German culture. Not only does the Goethe-Institut present art and culture from Germany, but we also convey the intellectual trends and social issues now under discussion. We seek to build relationships between the cultural spheres of Germany and the United States on the individual as well as the institutional level.