Description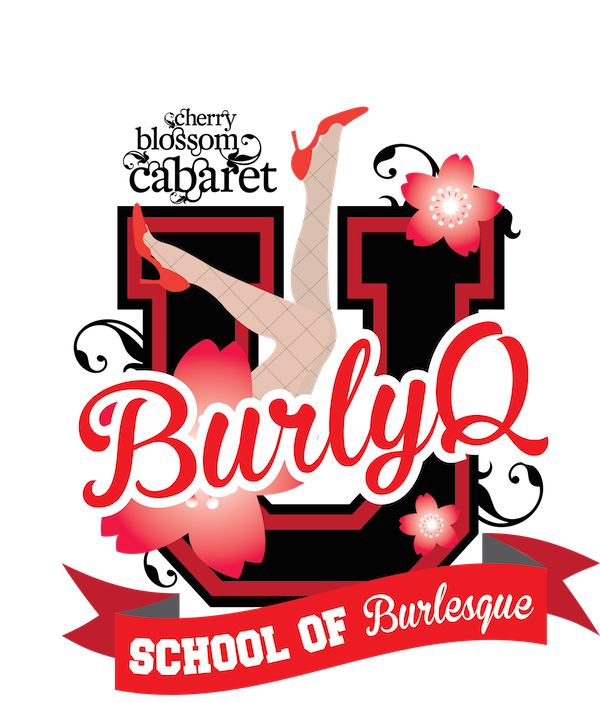 Grace. Confidence. Poise. Beauty.
****************************************
WHAT IS BURLESQUE?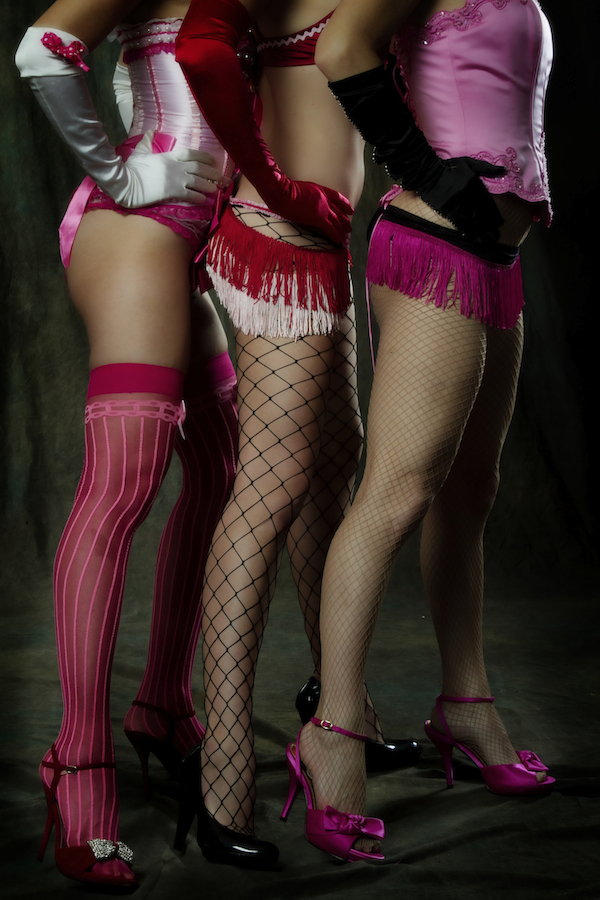 Traditionally, burlesque has been a type of variety show that is both provocative and comedic. It features a female chorus and solo dances, plus bawdy, slapstick skits and songs. And yes, it may feature striptease acts, but not necessarily.
The word "Burlesque" is Italian in origin and means "mockery." Historically, it was used to refer to an array of entertainment that used caricature, ridicule, and distortion. The word was first used in the 16th century by the Italian Francesco Berni who called his operas burleschi.
In the United States, stage burlesque, which was usually quite vulgar, began in the mid-1800s. These early shows often ended with either an exotic dancer or a boxing match. Many stars got their start in burlesque, including Mae West and Fannie Brice. In the 1920s, the term became synonymous with "strip-tease show," and was even banned in New York City. Burlesque entertainment couldn't compete with the rising popularity of movies and nightclubs; eventually, it fizzled out. However, it saw resurgence in major cities across the U.S. in the 1990s.
In our classes: Our space is a safehaven to celebrate and promote self love and empowerment, and confidence in expressing the inner sensuality and femininity that is within each and every one of us. There is no nudity involved in our classes. Although some elements of striptease may be involved, participation is completely voluntary, and students are encouraged to work within their comfort zone.

Sound like fun? It is! And we can't wait to dance and move with you all. Register today!
****************************************
ABOUT THE INSTRUCTOR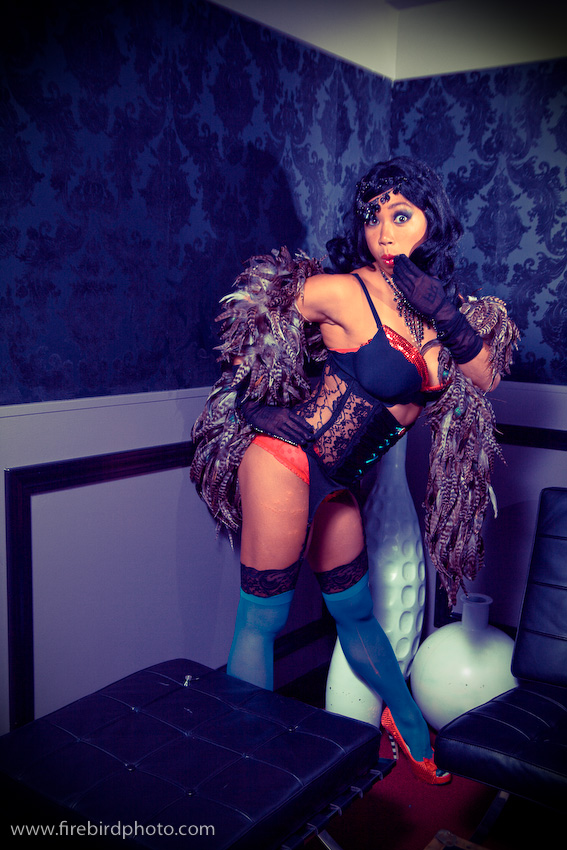 Madame X
Headmistress of Cherry Blossom Cabaret's BurlyQ University: School of Burlesque, Madame X has been a dancer for as long as she can remember. A combined total of 20 years of formal training in classical and contemporary ballet, with a BA in Dance from the University of California, Irvine, she has since branched out to many other disciplines of dance such as latin partner dances, and aerial dance. She is also a certified Pilates instructor, and a certified Barre fitness instructor. Madame X started her burlesque journey in 2009 when she joined Cherry Blossom Cabaret, Hawaii's premiere burlesque and cabaret troupe. Prior to joining CBC, she has danced, toured, and performed with various Tango, Salsa, and Contemprary dance companies in Los Angeles, California. Since becoming a member of Cherry Blossom Cabaret, she has been a proud part of the company and is thrilled to share with audiences near and far, the wonderful and exciting world of burlesque and cabaret dance. With over 15 years of experience teaching various types of movement to hundreds of students, Madame X has the training, the technique, and the experience to help guide you through the magical world of burlesque and movement!
****************************************
ABOUT OUR WEEKLY ONGOING CLASSES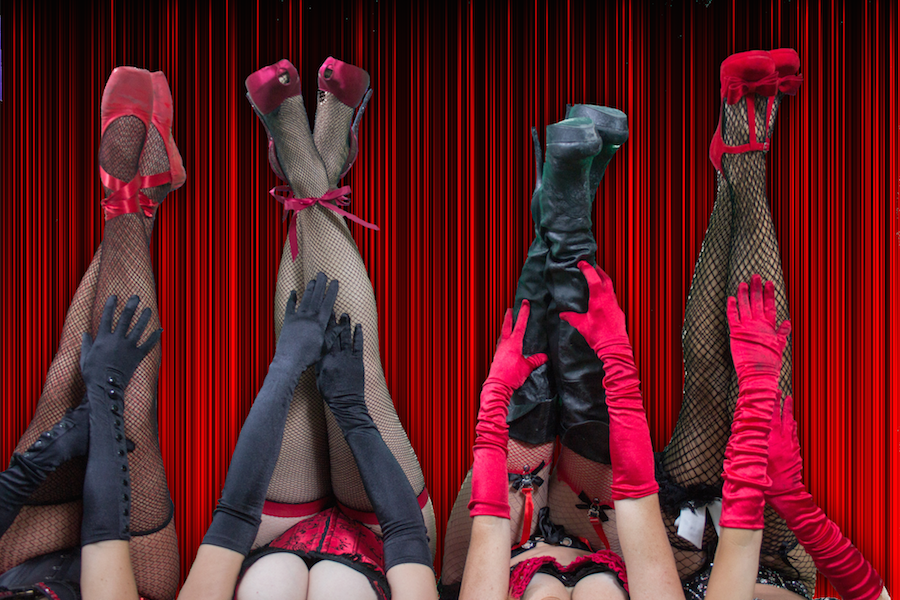 Whether you're fanning the sultry fire of a red hot showgirl dying to emerge from within, interested in exploring sexiness & sexuality in performance and life (onstage or off!) or reveling in and celebrating the beauty of your form in all it's lovely iterations, this class is a perfect way to begin! A thoughtful yet engaging metamorphosis into your next exciting life adventure, this experience is perfect for EVERYONE! Perhaps you dream of dancing under the hot lights of the big stage, covered in glittering rhinestones! Maybe it's the thought of delighting your lover with a few new mysteriously gained skills, or strengthening healthy, no BS, confidence in your body, abilities and intelligence by learning new, fun and sexy skills!
We will be working on various styles of Burlesque and Cabaret dance choreographies and movements, ranging from classic to modern; from sexy to sensual; to fun and upbeat! Various props may be incorporated such as hats, stockings, gloves, and fans. If there is something in particular you are interested in learning, please let us know! All interested students who desire to perform (optional!) the various pieces learned in class will have a chance to do so!
This is a weekly ongoing class and drop ins are always welcome. To get the most out of your experience, we highly recommend to come at least 4 consecutive classes. Remember, the more effort and commitment you put into learning and classes, the more you will get out of it!
****************************************************
FAQs
Is there an age minimum to participate in class?
There is no age minimum, but due to the nature and content of the class, we recommend students be 18+.
What are my transport/parking options getting to the event?
PoleArity Studio is located at 111 N King St Suite 2B, on the corner of King/Maunakea, above the Bank of Hawaii. Free parking is available in the lot adjacent to the building, entrance to the lot is on Nimitz. There are 2 ways to enter the building, the front entrance is pictured below, next to Golden Palace Seafood restaurant. The rear entrance is accessible via the parking lot. Take the elevator to the 2nd floor.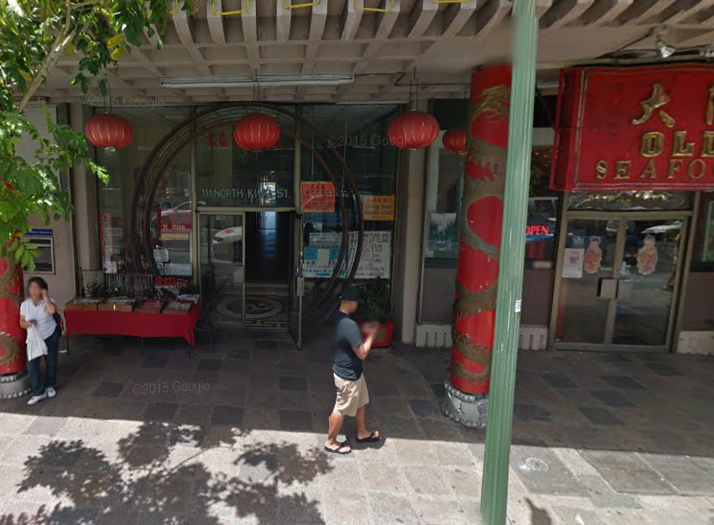 Where can I contact the organizer with any questions?
please email us with any questions at CherryBlossomCabaret@gmail.com, or call/text (808) 554-3872 and leave a message.
Will I have the opportunity to perform?
Most definitely! Students, if they desire, will have an opportunity to eventually perform. We definitely encourage you to, and will give you the opportunity to, because performing is fun! Also, there will be opportunities to assist with our shows and productions.

Is my class transferrable/refundable?
All sales are final; no refunds issued. If you purchase a class or package and are unable to use it, you may transfer your purchase to another individual, or another date.

Classes and packages expire 6 months after purchase date.