Beginners Inversion Workshop

Saturday, July 16, 2016 from 5:00 PM to 7:00 PM
Event Details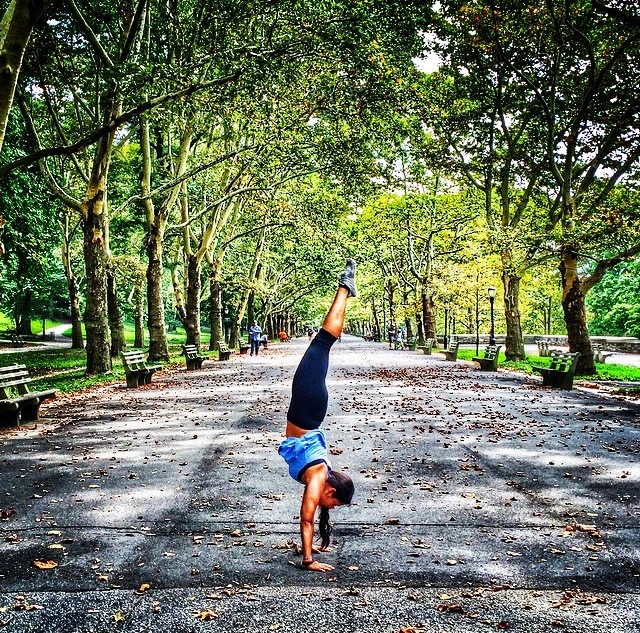 Beginners Inversion Workshop

This uplifting workshop will help you discover your potential to start turning your practice upside down safely. Learn how to prepare your body and mind for simple inversions, approaching them with confidence, and moving past fear and into fun!

What you can expect from this class
During this workshop we will explore the fundamentals of an inversion practice, beginning with a Vinyasa flow sequence that aims to strengthen the core, shoulders, arms and legs in preparation for balancing upside down. We welcome everyone offering modifications and variations when needed.
Inversions aren't just for advanced yogis, everyone can experience them: they are great for building strength, body awareness, and focus. They help drain fluids in the body tissues, rest the heart and promote gas exchange in the lower lungs.
No prior inversion experience is required, some yoga experience recommended.
Come with an open mind prepared to flow and fly!
Where
We'll meet in front of Le Pain Quotidien inside Central Park, north of Sheep Meadow, closest entrance to the park W69th street.
When
At 4:45pm in front of Le Pain Quotidien and then walk together to the class location to start at 5:00pm.
What to bring

You don't need to print tickets (save paper!), a confirmation on your phone is enough. You can bring your own mat, or you can pick up one asa complementary rental at ourpartner location Lululemon Lincoln Sq (W64th st and Broadway). Bring water and maybe something warm if needed.
More

Please arrive early so that class may start on time without disruption. Yoga is best practiced with an empty stomach and bare feet.
About the teacher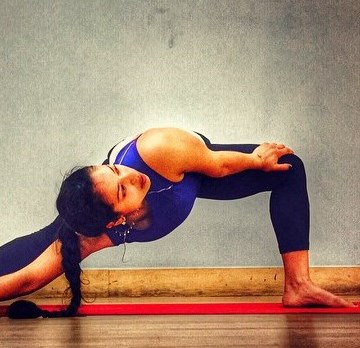 NATALIE PEREZ, 500 RYT
Natalie's joy and passion for yoga are palpable and infectious! Her style brings together elements of strength, flexibility and balance, encouraging students to break through their perceived limitations both on and off the mat. Natalie has completed training programs in Mexico and India, and has just returned to NYC from an 11-month trip around the globe. She specializes in vinyasa flow yoga and loves to be upside down!
Cancellation Policy
There is a  max of 19 persons per class due to park regulations. In case of rain the class will be moved to a covered location closeby. A class may be cancelled only in case of extreme weather conditions. In case of cancellation or if you can't attend the class your credit will be valid until Oct 30 and you can join another workshop or class with The Yoga Trail. See www.theyogatrail.com

CONTACT INFO:
silvia.theyogatrail@gmail.com
When & Where

Central Park
Sheep's Meadow
New York, NY


Saturday, July 16, 2016 from 5:00 PM to 7:00 PM
Add to my calendar
Organizer
The Yoga Trail
The Yoga Trail is a group focused on Yoga outdooor and traveling. It was created in 2011 to help yogis finding ways to travel and practice Yoga regularly, reconnecting to Nature. Its founder Silvia Neri often travels offering Yoga classes, workshops and retreats around the world tracing her Yoga trail, from Central Park to Amsterdam. 
More info? http://www.theyogatrail.com/about.html
"Silvia, thank you for the fun yoga in central park. You helped to make our NY experience fabulous!!!  Thank you" Robin B, NYC

"I was searching online for outdoor yoga for my trip to NYC and found the Yoga trail, I'm so happy that I signed up! Silvia is a great and inspiring person and runs the class very well. You can hire a mat for a few dollars as I was travelling and did not bring one. Also convenient that there were bathrooms nearby. It was a beautiful day, and than starting your day with yoga under a tree in the middle of Central Park with stunning city views: how much better can your holiday be! Vibrant and dynamic New York is great to combine wit a little Zen and 'You' moment! Next time when I'm in the city I'm definitely going to join again." Eveline, NYC

"Central Park is one of New York's icons and how special if you can do a yoga class on it's green grass. Silvia is an inspiring yoga teacher and get's you in the (Vinyasa) flow easily." Robbert Z, NYC

"Dear Silvia, I'd like to thank you for the amazing yoga class yesterday, situated at the boat and the pier. I won't forget this ever, so beautiful! I think it's a beautiful thing you're doing, really inspiring! Keep on the good work! " Ottilia, Amsterdam

Beginners Inversion Workshop