Description
Discover how to harness the healing power of crystals through the magical world of vibrational therapy. Scientists have used Quartz crystals in wristwatches and clocks, to keep track of time for many years. Modern electronics contains uses quartz in radios, computers, and mobile phones to stabilise frequencies and aid communication. These electronics use the oscillating vibration in quartz crystals to create an electrical signal with a precise frequency. So it's not hard to understand why humans in many ancient cultures have use crystals for communication and healing for thousands of years. Each crystal has a unique resonance for a specific healing purpose.
You can learn more about how to use crystals for yourself, how to choose them, how to communicate with them and take care of them.
Program:
 Opening Ceremony
 Introduction to the subtle energy field and chakra system
 Introduction to crystals
 Introduction to crystal deva's
 Crystal deva journey
 Questions and reflections
 Closing ceremony
If you have crystals of your own please bring one or a few with you to deepen your connection and journey with them. Crystals will also be available on the day.
BONUS: Receive a 50% off gift voucher on attendence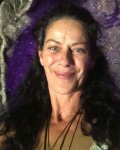 About Jayne
Jayne has been working in the area of healing for the last 15 years, beginning her career as a remedial massage therapist. Soon after qualifying Jayne also became attuned to Reiki energy and began combining Remedial Massage with Energetic Healing. Further studies in healing with Earth medicine followed with Sacred Stone Healing, Crystal Healing and Shamanic Healing. Jayne has witnessed the transformation and deep healing available to people using these amazing gifts from the Earth.
MORE LOTUS CENTRE EVENTS:
NEXT REIKI Level 1 COURSE: 1st SEPT HERE, 22nd OCT HERE, 1st DEC HERE
FREE: Beginner's Guide to Crystal Healing 18th AUG HERE
Women's Circle 25th AUG HERE
Foundation of Crystal Healing 22nd SEPT HERE