Description
Join the Beginner's Guide to Authoring IFC Webinar on Monday 17 June!
This free webinar, brought to you by the Digital Infrastructure Network, will introduce creating and referencing IFC in several popular authoring tools including Revit, OpenBuildings, ARCHICAD and Tekla.
You will learn:
Fundamental explanations for authoring openBIM exchange IFC models.
Comparison of IFC authoring configuration options with suggested "best practice"
Introduction to referencing and importing received IFC files in authoring applications.
Fundamental explanation on Model View Definitions.
Make sure you register and attend if you want to learn how to get starting with openBIM by authoring and consuming IFC data models.
Join Jon Mirtschin, Director of buildingSMART Australasia and Geometry Gym, in this 45 minute webinar on Monday 17 June, 4—4:45pm AEST (Sydney time).
About Jon Mirtschin: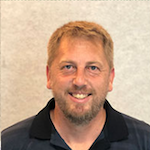 Jon is a Director at Geometry Gym, who provide specialist tools and strategy for openBIM exchanges, and recently joined buildingSMART Australasia as a Director on the Board in 2018.
He has a proven track record in achieving practical outcomes using openBIM standards and technologies, and has opensourced his C# IFC toolkit for reading and writing IFC files and taken a leading role on prototyping technologies such as ifcjson and applying version control such as git to an ifc repository.
Jon brings technical and practical openBIM experience to the buildingSMART Australasia Board, that helps facilitate a stronger awareness and successful adoption of openBIM for clients and projects in Australasia.
He is also a member of the buildingSMART International Model Support Group, providing sample files for the technical documentation and testing proposals for IFC improvements.