Beginner Youth Sewing

Saturday, February 1, 2014 at 9:00 AM

-

Saturday, February 15, 2014 at 10:30 AM (EST)
Event Details
FashionCenter International
ART OF INSPIRATION  DESIGN & SEWING
Form..Shape..FASHION
Little Stitchers,
Below you will find information on how to get your child started in on the Fun!
Course: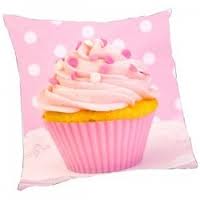 Throw Pillow Project
Students will be introduced to beginner and refresher sewing. completing a finish pillow project. This class is fun and easy learning for new students.Bring your fabric  pre-made pillow forms, and thread to make this easy project .Class size limited . Reserve Seat On-line.
CLASS SCHEDULE
Saturday,Feb 1,2014
Time:9:00 am-10:30 am
1315 Walnut Street#Suite 320
Ages 9yrs to 13yrs
One 1.5 hour session
Cost$25
Bring your  sewing machine or rent a machine for  Class $15per rental class
Project 1-Pillow-Students learn straight stitching and complete a firt project keepsake.
1yd  Fleece fabric
1 Spool matching  cotton Thread 
1 bag polyfill
Sewing kit are $10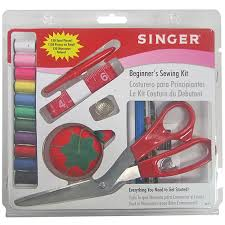 Cost $25.00 registration with check or money order,Paypal or Eventbrite
Participants total cost for all classes $75,Taxes and fees addtl 
Per class fee$25 for individual class.
Total Days: (1) Saturdays
Sewing Kit Fee $10 -Optional
Sewing Supplies:
Bring your sewing machine, cotton thread,scissor 2yd Cotton/ lightweight denim fabric
FABRIC STORES IN PHILADELPHIA
2590 Grant Ave Philadelphia (215) 856-0685
AGE: This class is for ages 10yrs & above and is held once a week for three lessons.
SOCIAL
WEB: http://wwwfashioncenterinternational.webs.com/
FACEBOOK:https://www.facebook.com/pages/Fashion-Center-International/114501868576554
TWITTER: Fashioncenter
Additional Information on Policies &Terms received  upon registration.
CANCELLATION/ENROLLMENT POLICY
If event is cancelled prior to 02/01/2014 Participants understands this to be a forfeiture of the deposit and is not responsible for further fees. If event is cancelled after 02/01/2014 , participants understand that all fees are forfeited to Fashion Center International. In the event of Low enrollment classes will be reschedule for the following week.
 A minimum of four participants is required per group workshop before class can begin.In the event the enrollment has not met it's required enrollment.This group workshop will be reschedule for a later date and time at the discretion of Fashion Center Intl, For additional class policies please request upon registration.
INDEMNIFICATION
Student/Participants Name____________________ agrees to release, indemnify, and/or hold harmless Fashion Center International with respect to any claim or demand for loss, damage, and/or injury to property, person, or thing rented, owned or brought into the class or workshop.
SOCIAL
WEB: http://wwwfashioncenterinternational.webs.com/
FACEBOOK:https://www.facebook.com/pages/Fashion-Center-International/114501868576554
TWITTER: http://twitter.com/FashionCenterPA
LinkedIn:www.linkedin.com/pub/fashion-center-international/19/bb/317
CONTACT
Email:FASHIONCENTERPA@gmail.com
Tel: 215-285-7080
MERCHANDISE
Fashion Center has Tote Bags, sewing kits, patterns and more for purchase to explore your crafting and sewing class projects.
ToteBag $15   Sewing Kits $10     Assorted Patterns $ 5 & up
 PARKING
On street meter parking available
5-Star Parking Garage next door
 CLASS PHOTOS & EVENTS http://www.facebook.com/pages/Fashion-Center-International/114501868576554
http://wwwfashioncenterinternational.webs.com/apps/photos/
This invitation was sent to you by Fashion Center International because you requested sewing information via by phone, text or email.
Share this event on Facebook and Twitter We hope you can make it! Cheers, Fashion Center Intl.
Additional Information on Policies &Terms received upon registration.
**Picture Logo is for demonstration purposes only.
Disclaimer Statement for this Email Information: Fashion Center International makes every effort to provide accurate and complete information, various data such as names; telephone numbers, etc. may change prior to updating. Some of Fashion Center International information and email database may have been added from you or third party sources. We strongly recommend that sources may change the data in some way. While .Fashion Center Intl provides no warranty, expressed or implied, as to the accuracy, reliability or completeness of furnished data. Some of the documents on this server may contain live references (or pointers) to information created and maintained by other organizations. Please note that Fashion Center International does not control and cannot guarantee the relevance, timeliness, or accuracy of these outside materials. Fashion Center International and its companies welcome your feedback and suggestion. We make every opportunity to disclose information to intended person/s, companies and databases. If you have received an email in error of submission we will remove your information from our databases. Please submit your request to thefashioncenter@hotmail.com or the above transmission.
When & Where

Fashion Center International
1315 Walnut Street,Suite 320
Philadelphia, PA 19107


Saturday, February 1, 2014 at 9:00 AM

-

Saturday, February 15, 2014 at 10:30 AM (EST)
Add to my calendar
Organizer
Fashion Center International
Fashion Center International is a Fashion Design and sewing  business located in Philadelphia.