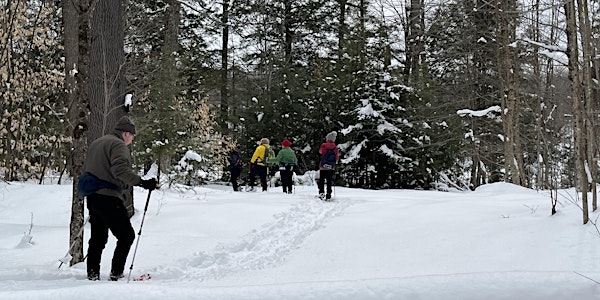 Beginner Snowshoe at Southville State Forest
Beginner Snowshoe at Southville State Forest with Dr. Blair Madore, ADK Mountain Club Laurentian Chapter Vice-Chair, Eduction.
When and where
Location
Southville State Forest West Stockholm Southville Road Potsdam, NY 13676
About this event
This is a 2.3 mile snowshoe hike for beginners through a beautiful forest and along the west branch of the St. Regis river.
Be sure to dress warm (no cotton), wear a polypropylene liner (something like Under Armour) and then a lightweight breathable shirt (some sort of poly blend) and then a sweater of wool or fleece and, if you have them, wear waterproof winter boots.
If you don't have equipment, contact us in advance and we should be able to help you. 2.3 miles and little elevation change.
Contact Blair Madore at 315-261-0751 or madorebf@potsdam.edu for details. This is a joint PPL on the Outside event with Laurentian Chapter, Adirondack Mountain Club.
To learn more about the Laurentian Chapter, Adirondack Mountain Club, and to find other events, contacts, and how to become a member, visit https://adklaurentian.org/