Beginner Sewing 1& 2:FALL SKIRTS

Monday, September 15, 2014 at 9:00 AM

-

Saturday, October 4, 2014 at 11:00 AM (EDT)
Event Details
Beginner Sewing 1 &2 FALL SKIRTS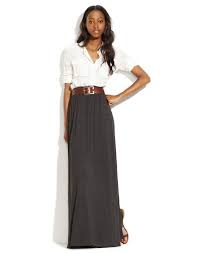 Are you a beginner sewer or would you like to brush up on your sewing skills. Would you like to learn sew something for yourself or a family member. Register for the Fall Sewing Workshop at Fashion Center located inside the Culture Works building. Great for fashion designers & hobbyist! You can take one lesson or a series. Series of 3 for $125@2hr .I can show you the very basic to helping you sew a  complete handmade project on your 1st lesson.
Supplies
You will need fabric, thread and machine. 1st project is A-line skirt you will need 1.5yds 1"elastic 2-spools cotton thread to match your fabric, sew machine and desire to learn.
 Sewing machine in good working order
   - Pattern-its So Easy Simplicity Skirt Pattern-#2906(Substitute if pattern unavailable)
   -1.5 yards cotton or cotton, denim or medium weight wool blend FABRIC
   - Cotton Thread-(Dual Coats Clark) in same color as fabric or similar.
Sewing kit supplies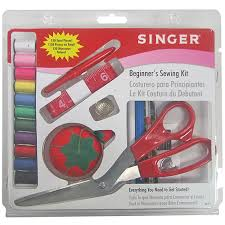 1 pattern -$8 1) sew kit $10 Machine rental $15 per class yours to keep
  -Pins and pin cushion
  - Seam ripper
  - Sewing/seam gauge
  - Cutting shears
  - Measuring tape
  -2 bobbins
  -Pins-Tape measure
 -Hand Sewing Needles
*If you do not have these supplies we can provides them for you at an additional cost per supply order.Please notifu us by email  fashioncenterpa@gmail.com or call 215-285-7080.
 WHAT'S COVERED IN LESSONS!
  1. How to thread your sewing machine
  2. Pattern Layout/Step by Step
  3. Sewing Practice Sheet/ Straight
  4. Measurement Chart-Quick measuring
  5. How to use & operate your machine
  6. How to properly sew your skirt pattern
  7. How to complete/finish your skirt pattern
REGISTRATION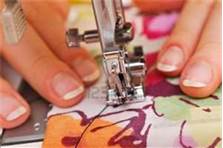 To sign up for a class as space is limited. You can also sign up for classes in person by appointment. We require payment in full at the time of signing up in order to reserve your spot. There are no refunds for your Cancellation of classes and fees cannot be applied to other workshops. There are no make-ups for missed classes. Please be on time to your class, anyone arriving 15 minutes or more after the start time of their class will have to reschedule the class for a later class and will not be refunded. For youth classes we require a release waiver to be signed by the parent/s for students under the age of sixteen.
 Making Payment in Person
Monday thru Sat. BY APPOINTMENT ONLY
 1315 Walnut Street, Suite 320
  Philadelphia, PA 19107
 Sending Payments by mail
  Fashion Center International
  Attn:  Fall Sewing Class
  2037 Chestnut St. #2395
  Philadelphia, PA 19103
For additional questions,comments or concerns: 215-285-7080
Dates: Saturday Day Classes:  Times: 9; 00AM-11:00AM, September 6, 13 & 20
Dates:Thursday Evening Classes: 5;30pm -7:00pm, Thursday's Sept 4-11-18
 Ages: 14 & Up (Parental Consent Form to sign)
SOCIAL
 Web: http://thefashioncenter.wix.com/fashioncenterpa
 Facebook: https://www.facebook.com/pages/Fashion-Center-International/114501868576554
Twitter: http://twitter.com/Fashioncenterus
LinkedIn:www.linkedin.com/pub/fashion-center-international/19/bb/317
PARKING
On street meter parking available
Parking Garage next door to the Holiday Inn Express on 13th Walnut Street
 Additional Information on Policies &Terms received upon registration
Disclaimer Statement for this Email Information: This invitation was sent to you by Fashion Center International because you requested sewing information via by phone, text or email. Fashion Center International makes every effort to provide accurate and complete information, various data such as names; telephone numbers, etc. may change prior to updating. Some of Fashion Center International information and email database may have been added from you or third party sources. We strongly recommend that sources may change the data in some way. While .Fashion Center Intl provides no warranty, expressed or implied, as to the accuracy, reliability or completeness of furnished data. Some of the documents on this server may contain live references (or pointers) to information created and maintained by other organizations. Please note that Fashion Center International does not control and cannot guarantee the relevance, timeliness, or accuracy of these outside materials. Fashion Center International and its companies welcome your feedback and suggestion. We make every opportunity to disclose information to intended person/s, companies and databases. If you have received an email in error of submission we will remove your information from our databases. Please submit your request to thefashioncenter@hotmail.com or the above transmission.
When & Where

1315 Walnut Street
Suite 320
Philadelphia, PA 19107


Monday, September 15, 2014 at 9:00 AM

-

Saturday, October 4, 2014 at 11:00 AM (EDT)
Add to my calendar
Organizer
Fashion Center International
Fashion Center International is a Fashion Design and sewing  business located in Philadelphia.
Beginner Sewing 1& 2:FALL SKIRTS