Multiple Dates
Beginner Guide: Trading Malaysia/Global stock market using T3B system[KL]
Description
Why attend Trading stock market using T3B system seminar?
Are you having financial dilemma just like every Malaysian...
Cost of living UP! --- While, standard of living DOWN!
US Dollar UP! --- While, Ringgit DOWN!
Property price Up! - While salaries STAGNANT!
Inflation UP! ------- While purchasing power DOWN!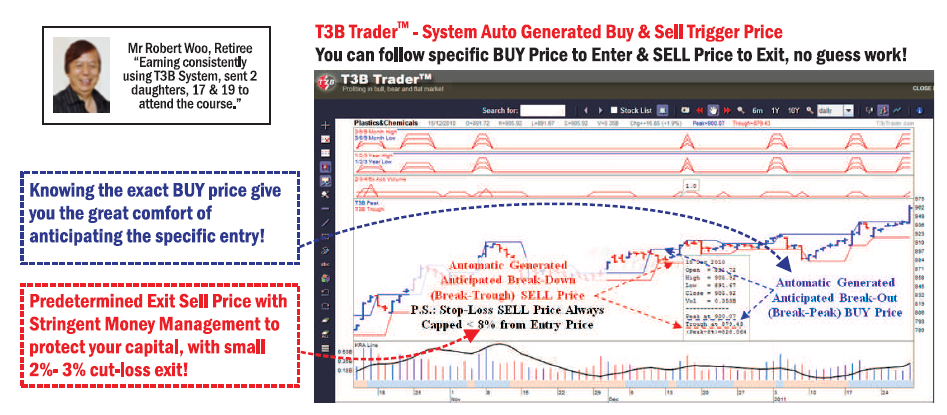 Is there a solution?
Get your money working for you; instead of changing hours for money.
But without the right financial education, it can proven to be very disasterous!

Think bout the hard-earned money going down the drain and jeopardize your family rice bowl.
That's why we created this free class to help you get your investment foundation right first time and to create a the right financial plan to grow and protect your wealth.

Since 2008 in Malaysia, T3B had without failed to hands-holding every student, from newbie to become an expert trader in his own field. Trading is a journey walk together not a destination.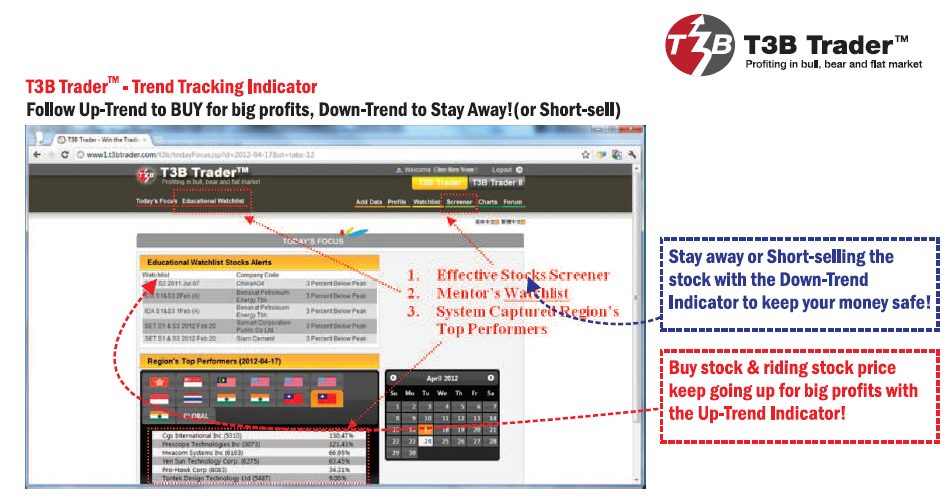 Agenda: (For 1st, 2nd and 4th week of the month) - stock trading only.
6:30pm - 7:00pm: Registration
7:00pm - 8.30pm: T3B Chapter 1-4 syllabus (depending on the week), Market Outlook and Investment Talk.
8:30pm - 9.00pm: Q & A and What is the stock condition and price now?
Agenda: (For 3rd week of the month) - stock + US Option trading.


6:30pm - 7:00pm: Registration
7:00pm - 8.00pm: System Preview and T3B education system.
8.00pm - 9.00pm: US Option trading Syllabus. [Continunous from the preview chapter.]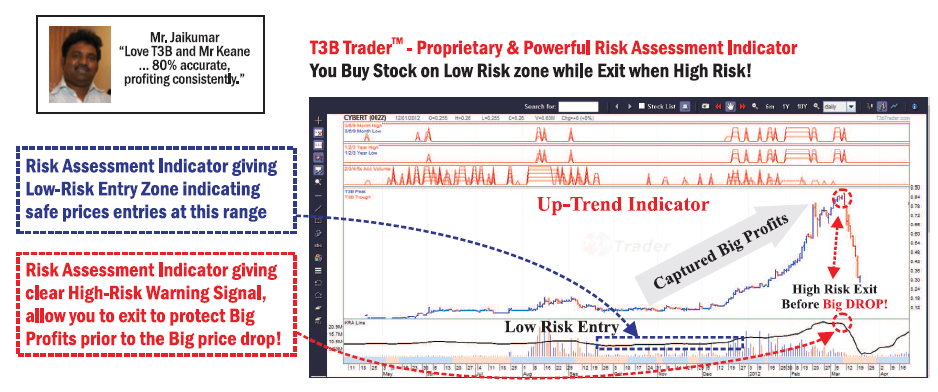 About the Speaker:

Mr Ng Kin Yuen, currently working in a listed property company in Malaysia. Since 2010, he been using T3B system to managed his own fund on a part time basis. He mainly trade Hong Kong and Malaysia Market during his free time and since then had a good run using t3b trend trading system, whether the market is up or down.

He is currently a trainer in T3B Malaysia since 2013, and very passionate on teaching in stock market. Come and discovered about his passion, how his sharing session can help you achieved your financial goal.



Get Your Tickets NOW!!! - This class has a limited capacity of 30 only.
YUP! It's FREE.


T3B speakers and courses has been featured on media and events regularly, for a limited time, we are giving out this class for FREE to the public to discover our secret sauce.


FAQs About the Event
1. What are my transportation options for getting to the event?
By Car:
Menara UOA Bangsar
Suite A-20-1, Level 20, Menara UOA Bangsar No.5, Jalan Bangsar Utama 1, kuala lumpur 59000, Malaysia
By Lrt:
Bangsar Station (Putra Line)
2. What must I bring into the event?
Just yourself. Seriously!
3. What is the duration of this event?
2 hours. 7pm to 9pm.
4. How can I contact the organizer?
Please Sms or Whatapp msg : +6012-3990245
5. What's the refund policy?
There is no refund for tickets purchased, however you may transfer it to another person by writing in to us prior to the event.
6. How to Register?
Please text or whatsapp : 012-3990245

Thank you.