BEETHOVEN FESTIVAL Chamber Music in the Park
About this Event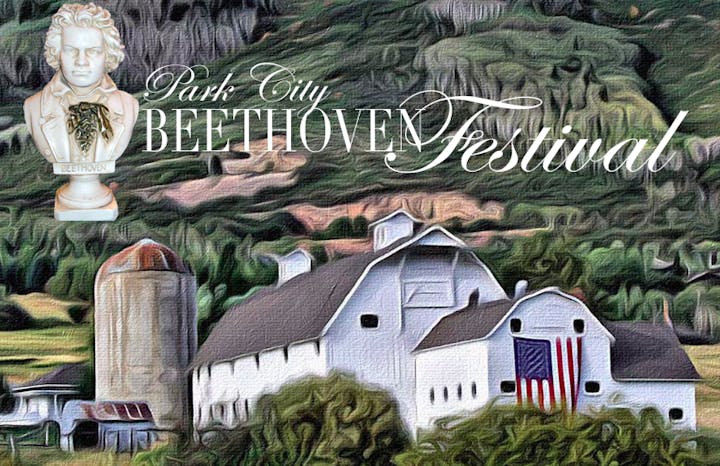 JULY 8 at 6:15pm - Outdoor concerts for classical music lovers!! The BEETHOVEN FESTIVAL's free "Chamber Music in the Park" series presented each summer featured world-class artists and great music. Everyone loves outdoor concerts.
Hear violinist Blanka Bednarz, Festival Artist in Residence and violist Leslie Harlow, cellist Julie Bevan, Festival Artist in Residence clarinetist Russell Harlow, and pianist Pamela Palmer Jones. The program will include works of Beethoven, Faure, Turina and more.
Each Monday evening during the Beethoven Festival's summer festival, the outstanding classical artists of the Festival entertain residents and visitors alike performing chamber music together.
Bring your lawn chairs, blankets and picnic dinners and enjoy world-class performances of works by your favorite composers.
Make a donation of any amount to automatically join the BEETHOVEN FESTIVAL email list to receive occasional reminders about upcoming concerts throughout the summer and the rest of the year, including invitations to attend the favorite SALON CONCERTS in beautiful homes. You can opt out at any time.
If you appreciate the concerts, please consider making a donation now or during the concerts. Every donation helps continue bringing classical music to everyone.
Visit the Festival website for information on all the concerts offered at the Beethoven Festival this summer. https://www.pcmusicfestival.com