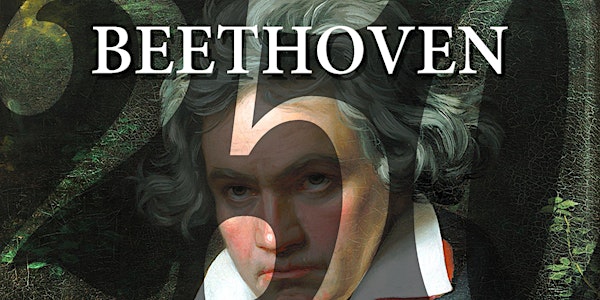 Beethoven 250
A celebration of a single composer whose greatness and influence echoes two and a half centuries later.
When and where
Location
Houston Piano Company - Broadcast Online! 1600 W. 13th St. Houston, TX 77008
Refund Policy
Contact the organizer to request a refund.
About this event
Join us for a digital celebration of a master whose works reignite and express our common humanity 250 years later. Beethoven's influence, mastery of classically formal structure, creative spirit, and continual re-invention of his style and classic forms can still be felt in the works of composers and artists of all disciplines to this day. We are pleased, though our season has been delayed, to still offer this celebration of his works within the 250th anniversary of his birth.
Our online event will feature his 12 Variations on "Ein Mädchen oder Weibchen" from The Magic Flute Op. 66, a set that ranges from virtuosic displays on both instruments to operatic moments, to comedic character pieces. In the work, Beethoven truly gives tribute to Mozart's mastery of opera, using various inventive textures and rapidly switching between them by expounding the theme to express the various characters. The master includes two inventive slow movements which give hint to Beethoven's exploration of more personal forms of expression, he so exemplifies in most of his output as a composer.
Come relish Beethoven's profoundly passionate "Kreutzer" Violin Sonata No. 9, Op. 47. The work is profoundly personal and passionate, and, at its time, was extremely inventive. The expressions remain timelessly moving. With surprising shifts in key and tempo, the work is full of convincing narrative structures, and brings to life the imagination, ending in triumph.
The evening will conclude with Beethoven's much-beloved "Archduke" Piano Trio, Op. 97, an epic journey through various moods. Dedicated to the archduke of Austria, one of Beethoven's students, The work includes a jubilant and adventuresome first movement, a lively scherzo, and a profoundly moving and tranquil slow movement that provides some much-needed peace in our turbulent times. The final movement brings us rushing forward in excitement to an expression of jubilance and victory.