Description
NRG Promo, King AP Promotions, and PMG Productions present: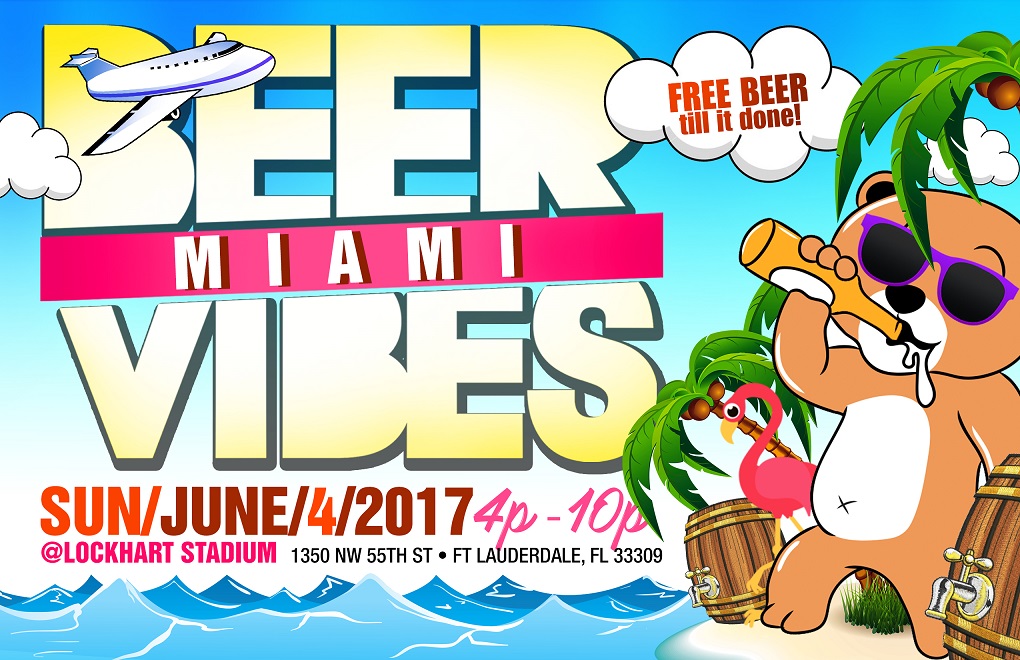 Beer Vibes Summer 2017 - ATL's #1 All-Inclusive Event is coming to Miami/Ft Lauderdale!!!!!
Atl's NUMBER 1 all-inclusive event is coming to Miami/Ft Lauderdale!!! This is an experience you DO NOT WANT TO MISS! Pure Vibes all night! Online Early Bird Tickets start at ONLY $20 - DO NOT SLEEP ON THIS DEAL!! THE TICKET PRICE **WILL** GO UP AS THE EVENT COMES CLOSER!!!!!

In Atl we done out 200 CASES OF BEER!!! CAN THE MIAMI/FT LAUDERDALE PPL DRINK MORE CASES OF BEER OR NAH???? COME AND FIND OUT (GET THERE EARLY)! DOORS OPEN AT 4pm!!!

*** This event is OUTDOORS at LOCKHART STADIUM - BUT WE ARE STILL PARTYING RAIN OR SHINE!!! ***
FREE BEER ALL NITE!!!
BEERS - Heineken, Lime-a-Rita, Corona, Guinness, Red Stripe

IT'S ALL GOING DOWN RIGHT HERE:
Lockhart Stadium

1350 NW 55th Street

Fort Lauderdale, FL

GET YOUR ADVANCE TICKETS NOW FOR ONLY $20!!!!!!!!!!!! WHILE SUPPLIES LAST (tickets are very limited)!