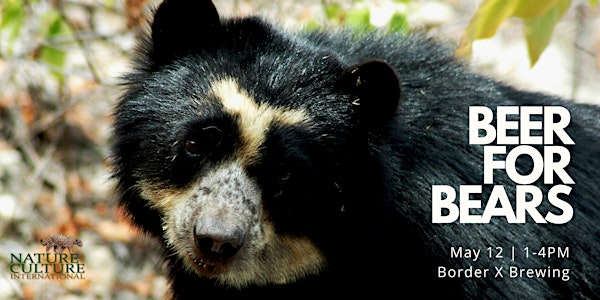 Beer for Bears
When and where
Location
BORDER X BREWING 2181 Logan Avenue San Diego, CA 92113
Description
Join Nature and Culture International to save South America's only bear species!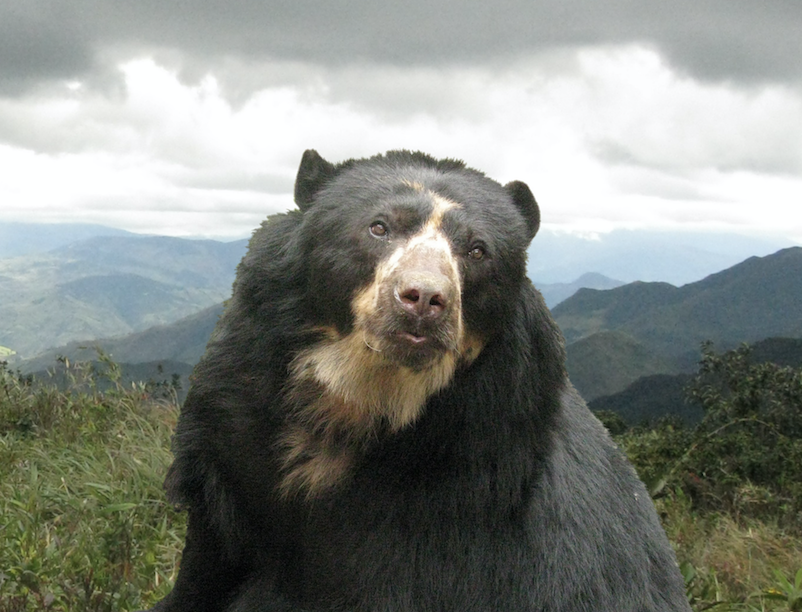 You're invited to Beer for Bears - an event to promote awareness about the Andean bear of South America and raise funds for Nature and Culture International's work in the Andes Mountains.
Enjoy Mexican craft beer and tacos and meet Alexander More and Fabián Rodas López, Nature and Culture conservationists working to protect the threatened habitat of the Andean bear, South America's only bear species.
Buy your $50 ticket now, before ticket price increases to $60 on Tuesday, May 8. You can also buy a ticket at the door.

Your ticket purchase helps protect South America's only bear and its disappearing habitat from unchecked drilling, mining, agriculture and cattle ranching. Included with your donation are three street tacos and four beer tasters.
If you are not able to attend, but you would like to support this event, please contact us at 858-259-0374 or visit our website.
---
What: Beer for Bears
Where: Back Patio at Border X Brewing, 2181 Logan Ave, San Diego, CA 92113
Street parking or complimentary valet will be available
When: Saturday, May 12, 1 - 4 p.m.
---
Let's save South America's only bear species!
The Andean bear, also known as the spectacled bear, is the only wild bear species in South America. The bear is found from Venezuela to Northern Argentina, with the greatest numbers on the borders between Colombia, Ecuador and Peru. Each individual bear requires a minimum of 2,470 acres of connected intact forests and grasslands to sustain a population.
The Andean bear is threatened with extinction, as its habitat is being lost at a rate of approximately two to four percent per year due to mining, agriculture, cattle ranching and lumber operations. We need your help to protect Andean bear populations and safeguard the biodiverse ecosystems bears need to survive!
More about the Andean bear:
The

Andean bear is a flagship or umbrella species, meaning protecting the habitat of this animal brings advantages to the whole ecosystem.

The

Paddington Bear is an Andean bear, having come all the way from "Darkest Peru".

The Andean bear loves to climb trees (and scratch its back). Check out rare footage here: https://vimeo.com/229907587
---
Meet the conservationists: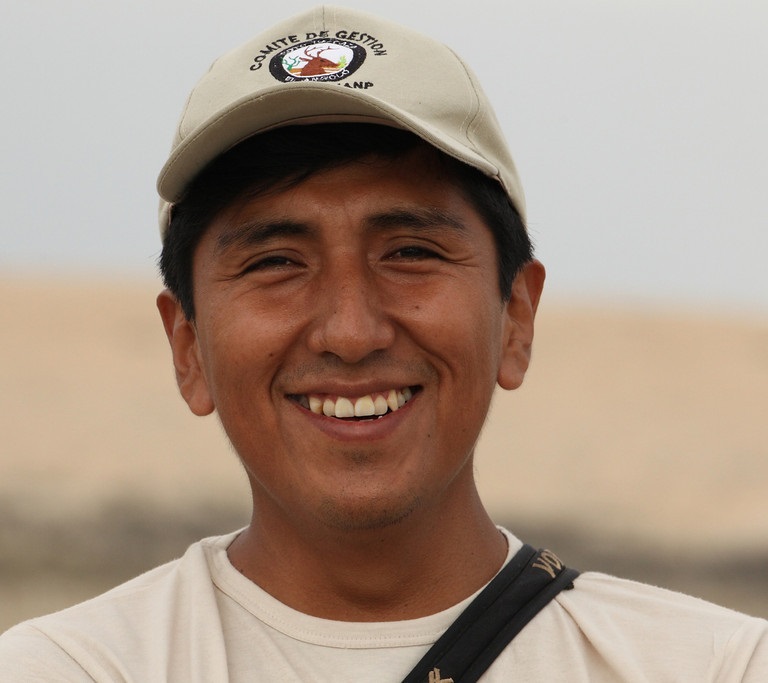 Alexander More
Director of NCI-Peru
Alex is a biologist with extensive expertise in biodiversity research and conservation in Peru. He has supported the Regional Government of Piura in the development of its first Regional System of Natural Protected Areas. Alex has also conducted biodiversity surveys in northwest Peru since 2002. He has played a key role for the establishment of protected areas such as the Salitral and Huarmaca (72,000 acres) that are home to the Andean bear.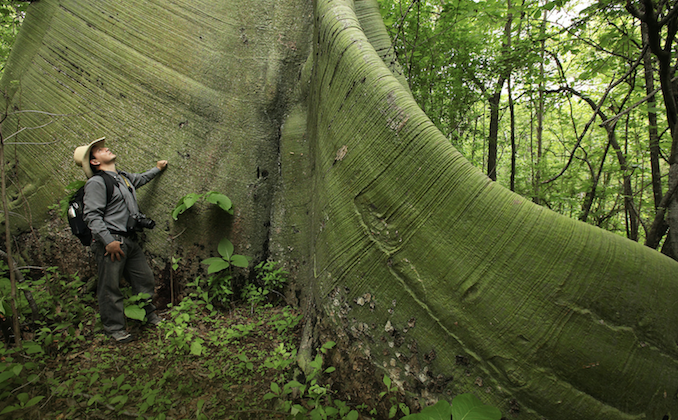 Fabián Rodas López
Cuenca Region Coordinator, NCI-Ecuador
Fabián, a biologist, is the regional coordinator for our office in the Cuenca region of southern Ecuador. Over the last five years he has led the coordination to protect a large 100-mile corridor along the Tropical Andes of Ecuador, where the Andean bear lives. He has published articles on bird conservation and on the use of GIS for protected areas. He also served as a university professor from 2000-2002. Fabián has a post-graduate degree in population ecology from the University of Costa Rica.
---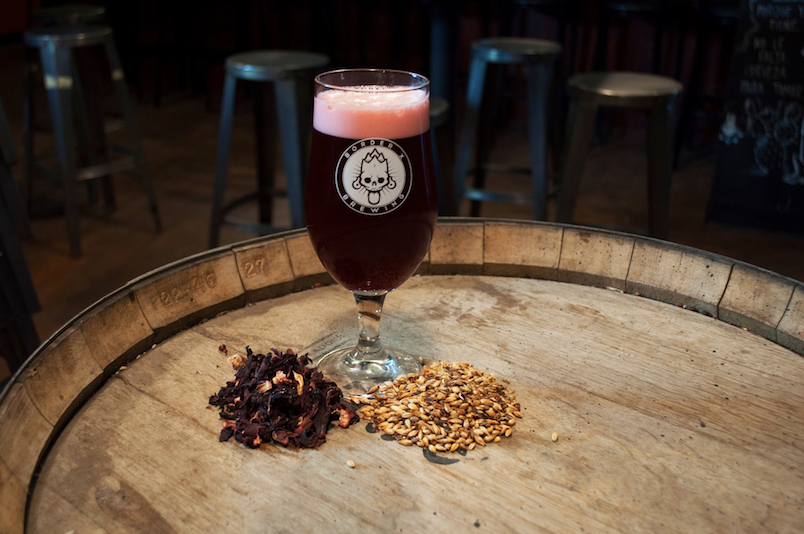 About Border X Brewing:
Unique, creative, one of a kind Mexican Craft beer. This is not your typical Mexican beer. Border X makes it with traditional flavors, the way Mexican beer should be made.
For more information, visit: http://borderxbrewing.com
---
Learn more about the event and our partners here: https://natureandculture.org/beerforbears/