Description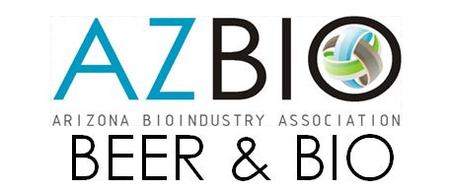 Join AZBio, NACET and
your bioscience and business community
for an evening of conversation and connections
Wednesday January 25, 2012 5:30 PM - 7:30 PM
Tinderbox Kitchen - Flagstaff
Business + BioScience is creating a better Arizona. The goal of the Beer and Bio networking events is to give you an opportunity to relax, reconnect, and start conversations that just might lead to the next great collaboration for you and your organization.
Reconnect with old friends and colleagues
Make new connections
Start a conversation about the great things happening in your business
Share an idea
Who gets together at Beer & Bio? Check out our photos on Facebook.
Tinderbox Kitchen
34 South San Francisco St.
Flagstaff, AZ 86001
Phone: 928.226.8400


Cash Bar - Complimentary Snacks
AZBio and Collaborating Partner Members - Complimentary
Guests - $10.00
Not an AZBio Member yet?
To begin your AZBio Membership and to renew online click here.
---
Many thanks to all the wonderful organizations that support AZBio and are commited to growing our BioScience Industry here in Arizona.
Organizer of Beer & Bio - Northern, AZ
AZBio -
The Arizona BioIndustry Association
Business + BioScience for a Better Arizona
AZBio is comprised of member organizations in business, research, government, and other professions involved in biosciences.
The Mission of AZBio:
To serve our Members, both as organizations and as individuals, by providing access to the key resources, connections, and information that support their ability to Connect, Collaborate, Innovate and Succeed thus supporting the growth of a thriving economic ecosystem for Arizona's Bioscience Industry.