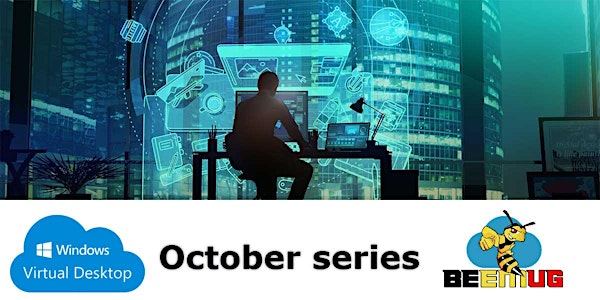 Beemug - WVD October month Evening 03 - 20/10 - Micha Wets
Beemug is proud to present the third evening of the WVD october series hosted by Micha Wets
About this event
Title: After automating your WVD deployment ==> Start automating your WVD image creation with Azure Image Builder
Bio: As a Microsoft MVP, Micha enjoys talking about all Azure & Powershell topics and has already spoken at Microsoft conferences, International User Group events, Microsoft hosted webinars & Workshops and more.
He has over 15 years of experience as a DevOps engineer and has in depth knowledge of private, hybrid and public clouds.
Today Micha mainly focuses on Powershell, Azure, Azure DevOps, RDS (Remote Desktop Services) & WVD (Windows Virtual Desktop) environments and is particularly knowledgeable about migrating those environments to Azure.
Micha is Owner of Cloud.Architect & Technology Strategist at ASPEX and works with Microsoft Corp on Azure, RDS & WVD