Description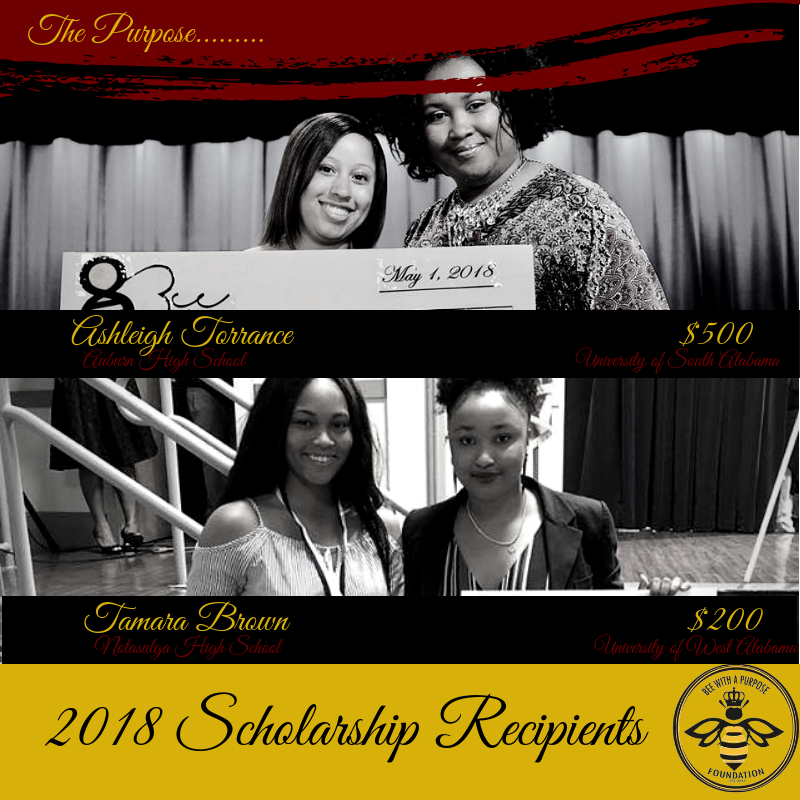 You are cordially invited to Bee With a Purpose Foundation first Holiday Masquerade Gala
Wear your magnificent mask and wear it well
Your true identity, no one can tell
By nights end, one can no longer pretend
Don't be shy to unveil.
Uncover the mystery and talk about family history
Together we will prevail for philanthropy, friends and family
---
Bee With A Purpose Foundation was founded as a public charity on November 4, 2017 by Ms. Brittney Strozer. Ms. Strozer is an Auburn High school and Auburn University Alumna. Since the foundation inception, Bee With A Purpose Foundation has supported initiative to empower youth and communities in need through the foundation programs: Scholarship Funds and College Prep and Exposure. It is our mission to provide a supportive and educational environment that empowers a diverse student body through advocacy, education, and enrichment for individuals seeking higher learning in education and trade. Bee with a Purpose Foundation colors are yellow and black. Our colors evokes a feeling of happiness, optimism, and energy. Our symbol is a bumble bee, that represents strength, hard work, and endurance.

Join us celebrate this fun filled night of entertainment, door prizes, amazing array of hors d'ouvres, and cash bar. Dont forget to dress in your snazziest formal attire complete with mask. Black tie optional.
Proceeds go towards the Bee With a Foundation scholarship Fund.
Can't make it to the event? Feel free to make a tax deductible donation by clicking on the tickets tab
For questions, sponsorship please contact:
beewithapurposefoundation@gmail.com