Bee in Solidarity with Solitary Bees

Sunday, April 12, 2015 from 2:00 PM to 4:00 PM
Event Details
photo leafcutter bee (genus Megachile) (c) Fernand Feitz
Bee Together and the natur&ëmwelt Remich Section are organising this event about wild solitary bees.
We hope to find them coming out of their winter hibernation.  Our host will explain to us their lifecycle, and what actions we can take to improve their sources of food and habitat. 
The meeting place will be in the south-east of Luxembourg and will be sent to those who register for the event.
The cost of the event is based on the principle of: Pay What You Wish. You decide how much you would like to donate.  Please bring cash that you can put in our donation box.

The money collected from the event will be shared by natur&ëmwelt Remich Section and Bee Together.  For Bee Together, the money will be used for its projects, such as buying a beehive and bees to teach beekeeping techniques to beginners.

We encourage you to become a member of natur&ëmwelt to support their habitat and nature conservation efforts.  To become a member and to see the benefits of membership, please consult this document.
We look forward to meeting you!

natur&ëmwelt Remich Section and our host: Fernand Feitz
Bee Together Volunteers: Annemie Debackere, Crista Filip, John Park, Massimo Sabbatucci, Amanda Surbey, Cathy Walshe
SIAS: Marc Thiel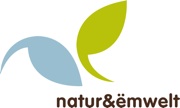 Organizer
We are a group of people interested in:
Organising events to visit beehives to learn about the importance of bees, the bee's lifecycle and beekeeping;
Organising events to learn about wild bees, pollinators and biodiversity;
Encouraging people to learn together;
You can join our mailing list here.