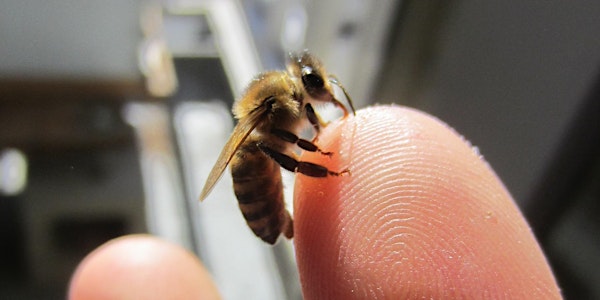 Bee Audacious Conference Public Report Back / Panel Discussion
When and where
Location
Angelico Hall Dominican University of California 20 Olive Avenue San Rafael, CA 94901
Description
The Bee Audacious Conference will present a timely and unique opportunity for in-depth dialogue on the latest ideas, research, and technology to advance survival of honeybee colonies, beekeeping, and wild bees.

The Conference will be a thought-provoking gathering unlike any other conference and is by invitation only, the goal being that key thought-leaders, bee and pollinator experts and others with deep experience, expertise and wisdom are able to participate in this first-of-its-kind initiative. From December 11th to the 13th, guided by methodology used by the Simon Fraser University Center for Dialogue and Thomas Seeley's article "Five Habits of Highly Effective Hives," the critical social, economic, and environmental issues that are impacting the survival of bees and pollination will be explored.

After two days of high-level collaboration, the Thought Leaders (Tom Seeley, Marla Spivak, Mark Winston, Jim Frazier, Bill Klett, Heather Mattila, Stephen Martin, Chaz Mraz, Francis Ratnieks, and Neal Williams) will present the findings at a Panel Discussion hosted by Dominican University of California.


Following the Panel Discussion, authors present will be signing books in the lobby until 10pm. Books may be purchased in advance through Book Passage.
NOTE: Even if you are a student or senior, please consider purchasing a general admission ticket if possible. All ticket sales support the costs to record the event so it can be made available online for all to see. Thank you!