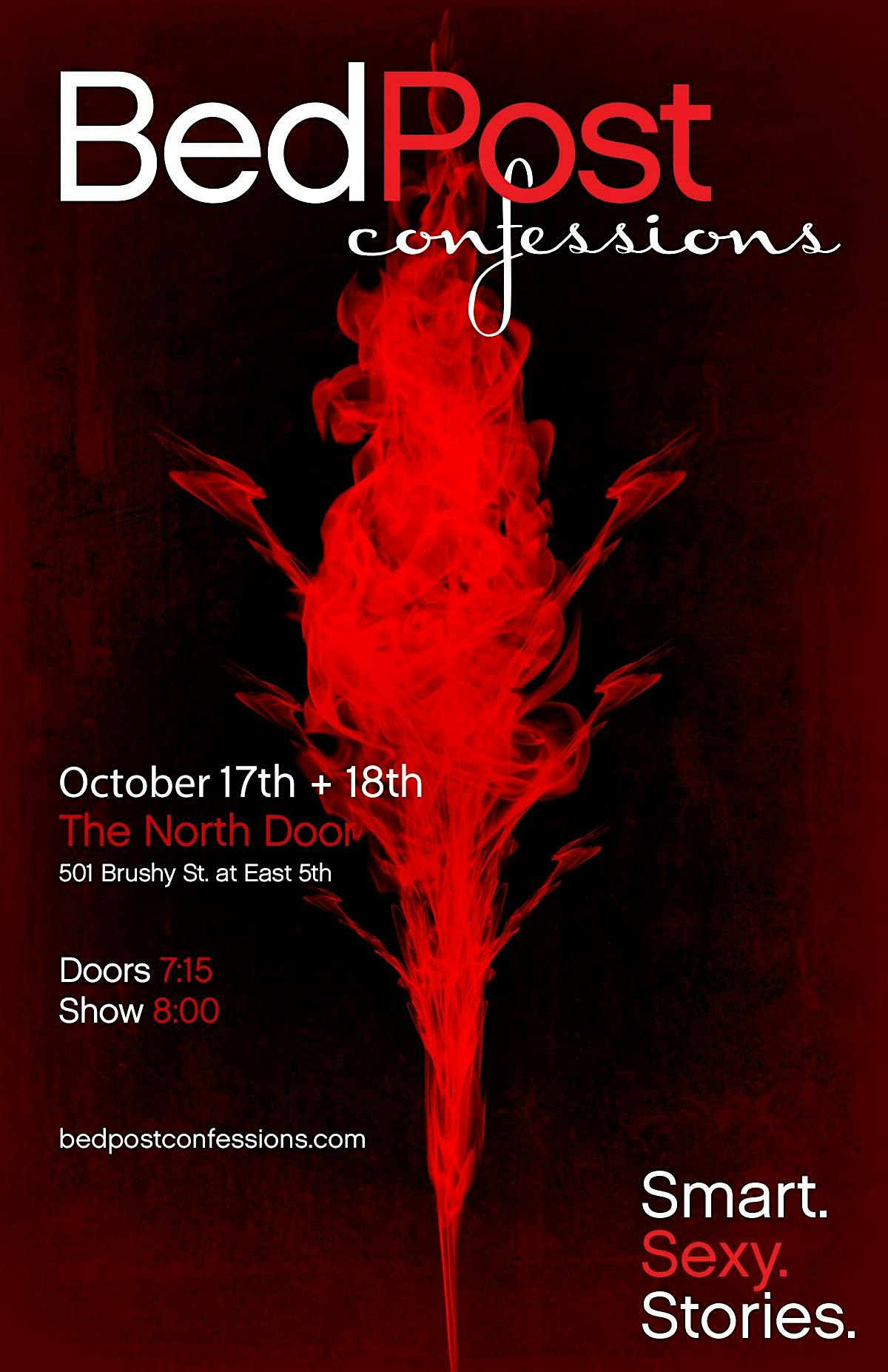 About this Event
BedPost Confessions featuring Rapt Aerial Dance
Sex: (almost) everybody does it and (almost) nobody talks about it—except at Bedpost Confessions, a live storytelling show.
Stories told at BedPost Confessions explore themes of sexuality, gender identity, dating, marriage, masturbation, break-ups, health, and more. Whether the performers are funny, informative, fictional, thoughtful, embarrassing, raunchy, heart-warming, political, or completely personal, the audience receives their stories with love and returns the favor by sharing their own. In fact, the anonymous confessions submitted by the audience and read aloud by the producers are the real star of every show. We aim for each BedPost Confessions to either spark a fantasy or start a conversation. Maybe even both.
This October BedPost Confessions will celebrate rising up and out of what was. Join us for BedPost Confessions "Phoenix Rising" featuring stories by Kari Burke, Miranda Wylie, Nikki DaVaughn, Spike Gilliespie and special guest Rapt Aerial Dance.
$25 presales, $30 at the door (unless sold out)