About this Event
This fall, let us gracefully embrace the changing seasons within our bodies as the restful yin energies take hold. Let us explore our feminine strength and beauty while the leaves fall and the land becomes barren. Together, we'll collect wild herbs and craft moisturizing ointments for dry skin and chapped lips. Together, we'll learn to cook with seasonal foods for warm and nourishing meals to ward off common colds. Come join the goddess movement with a day of tender connection and self-care.
Connect with nature on a family farm
Sisterly bonding & genuine expression
Learn herbal crafting & cooking for autumn
Feminine Expression of Dance & Breath Workshops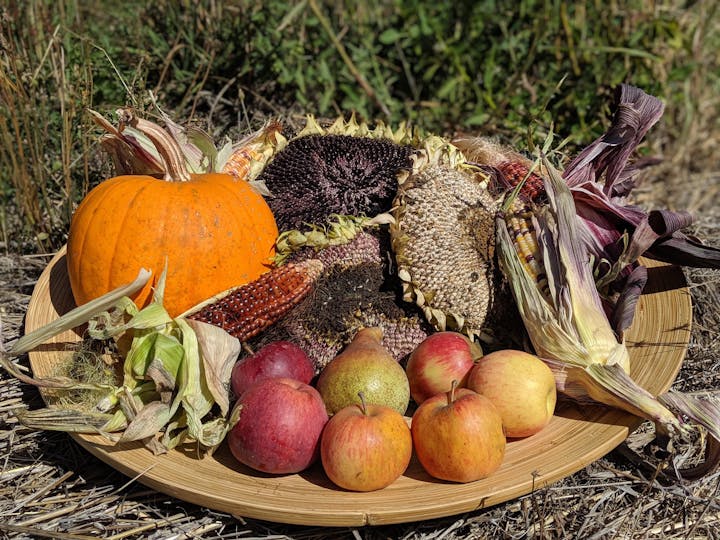 Includes:
Receiving products, recipes, and notes
Nourishing lunch, dinner, and snacks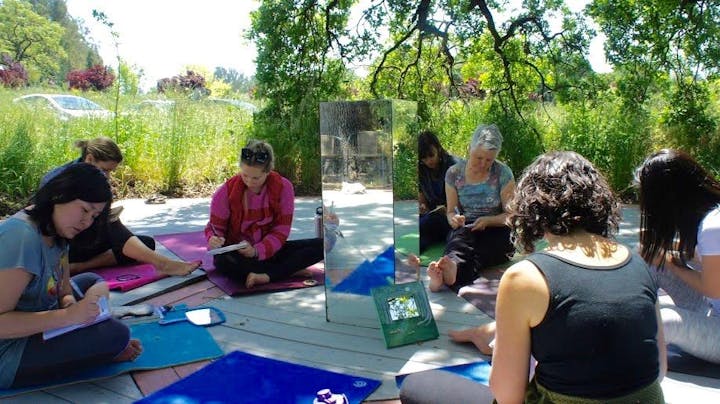 Daily Flow:
10:00) Arrive & Settle-In
10:30) Opening Ceremony & Class: Wake up w/ Feminine Movement
12:30-1:45) Meal: Wild Herb Walk w/ Harvest Lunch in the Garden
2:00-4:00) Workshop: Herbal Crafting Ointments & Immunity Elixirs
4:30-6:00) Workshop: Cacao Ceremony & Connection to Breath
6:30-7:45) Meal: Cooking Seasonal Dinner & Bonding
8:00-10:00) Closing Ceremony: Expressive Women's Circle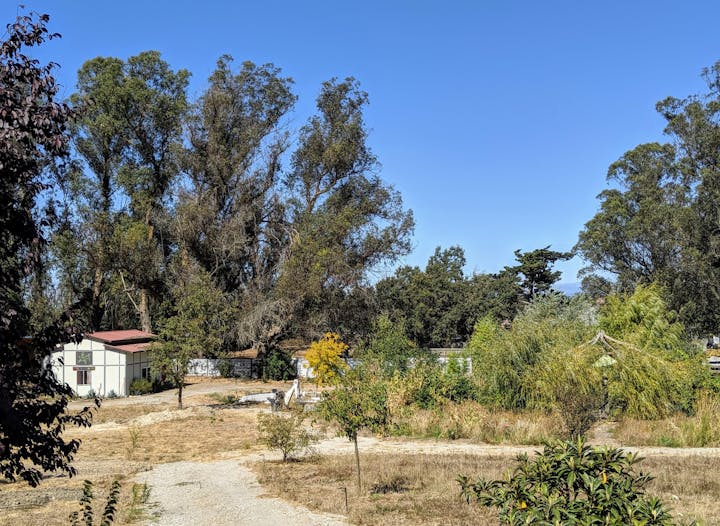 Madrona Earth Center:
Our family owned farm being transformed into community center for sustainable permaculture, holistic health, and healing!
Nestled in beautiful Sonoma County, located just far enough for a peaceful get away. It's an easy 1-1.5 hours drive from San Francisco and East Bay.
Optional Stay:
Wanting to stay the night? We got you covered! The accommodations will be slumber party style in our cozy and modernized barn/house fully equipped with comfy beds and Wi-Fi. Please note that this an eco-farm and the restroom area is quite large and lovely and it includes a very clean composting toilet. Feel free to bring extra blankets and cozy items. *Limited availability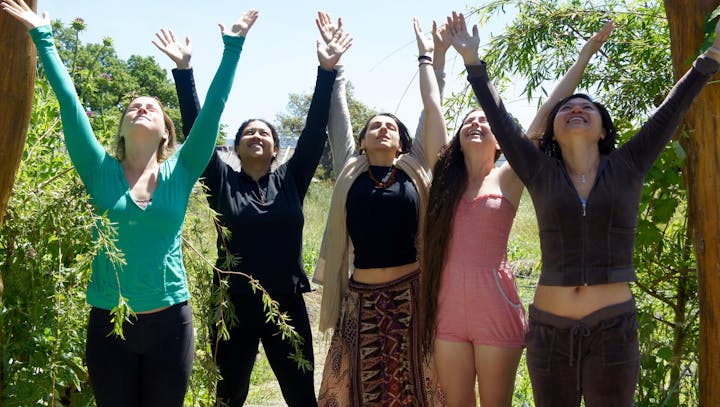 Past Retreat Testimonials:
Kelli B said "The Becoming Rapunzel retreat was really inspiring, and I can't believe we were able to fit so much into the time while still relaxing. Amy thoughtfully planned the perfect mix of movement, nature, food, creative projects, and community. It was a truly lovely group of women from all kinds of backgrounds and such a great time to stay on her beautiful property and pick fresh foods from the garden. I learned a ton, walked away feeling healthy and even glowy, and made some new friends! Highly recommend!"
Jane T said "This is my first self-love women's retreat, and all I have to say is Amy sets the bar really high! Immediately upon arrival, I found the Madrona Earth Center to be a beautiful, peaceful oasis that allowed me to forget all about my hectic city life, my busy work schedule, and daily dodging of downtown traffic. Practicing yoga under a big oak tree, with the sun, nature, birds singing and a fresh breeze is an experience that I will never forget. Amy arranged the right amount of activities, including soup and skin care product making tutorial, daily yoga, free expression song and dancing, sisterhood bonding in the ceremonial fire circle, etc. I left the retreat with a refreshed body and mind, feeling recharged and energized."
Amy L said " Amy assembled an incredible group of conscious, intelligent, and beautifully accomplished women at this retreat and I'm so honored to get to know them all on a deeper level than the small talk we normally engage in. This is an experience to be repeated at least yearly - because it not only helps me to love myself more, but to meet and bond with others like or unlike me who are making a difference in the world. Amy poured her heart and soul into her life's work and her love is truly reflected in this beautiful community."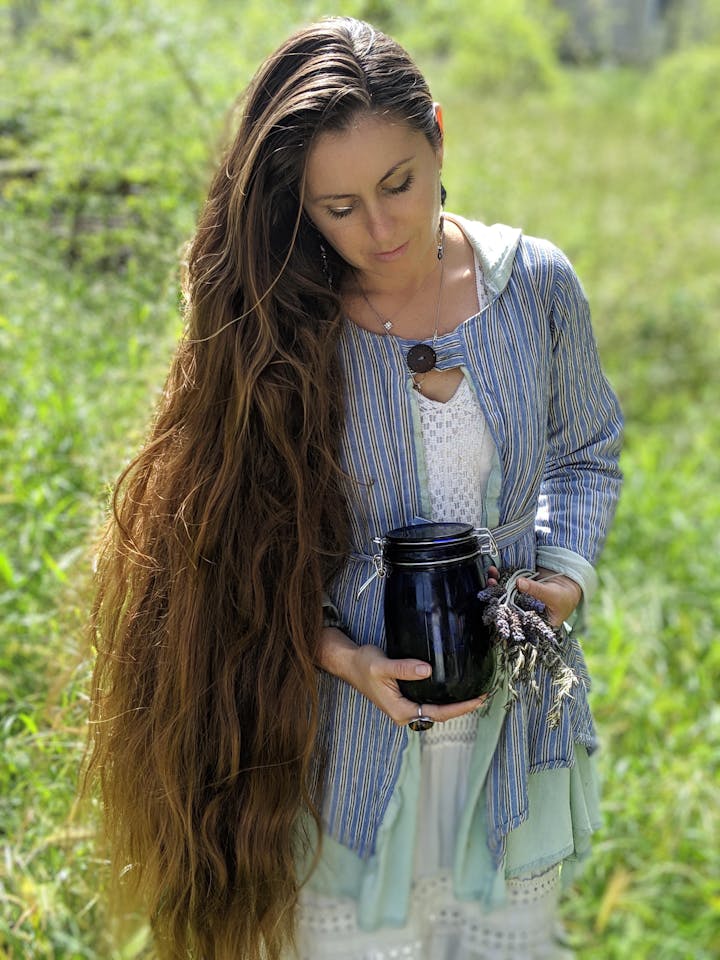 Want More?
Spring 2020- Becoming Rapunzel: 6- Month Women's Natural Health & Beauty Program
Becoming Rapunzel is an online program with one-on-one services that covers holistic approaches to sustaining beauty that covers healthy practices built into your daily routine of: self-care routine, homemade DIY skin/hair product recipes, healthy diet following the seasons, nutrient-balancing herbs/vitamins, positive body-image techniques (meditations/visuals/hypnosis), and learning traditional beauty techniques (facial/scalp acupressure, yoga, facial yoga, TCM, Ayurveda, Reiki). Join this 6 month program to shine from the inside out for your healthiest radiant you!