Description
Olly is a polyglot, author and language consultant who has taught himself more than eight languages. In this talk you'll discover how he has learnt his languages, the methods he has used, and how you can use his experience to get a head start in your own language learning. Includes drinks and nibbles.
http://www.iwillteachyoualanguage.com/about/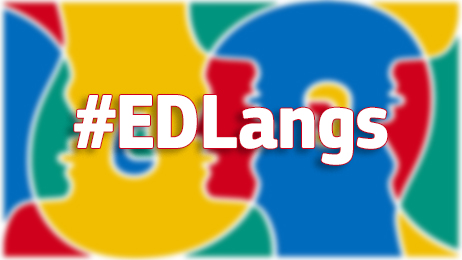 This talk is part of a day-long celebration of European Day of Languages held at the European Bookshop in South Kensington, London, on Saturday 23 September and organised by the European Commission Representation in the UK. All are welcome. The programme also includes the following:
From 10am to 6pm: the European Commission will have a stand outside the bookshop with goodies, information, language games and quizzes, helped by an interactive touch-screen display that can give you a first lesson in over 130 languages. Members of Cambridge University's Faculty of Modern and Medieval Languages will be also be on hand to answer questions about studying languages. The shop has a wealth of further material for those inspired to start a new language or resume learning old ones. No booking necessary, just turn up! Address: 123 Gloucester Rd, London SW7 4TE. See map here. The area is also home to several national cultural institutes offering language tuition and libraries, including the Institut français and the Goethe-Institut.
At 12 noon and again at 3pm: the legendary Wordkeys language treasure hunt, devised and led by literary translator Rosalind Harvey. No language knowledge required. Free, but numbers are limited and registration is essential. Meet outside South Kensington underground station. For more details and registration:
https://www.eventbrite.com/e/wordkeys-language-treasure-hunt-for-european-day-of-languages-tickets-37786377071
European Day of Languages was established in 2001 by the Council of Europe, a body comprising 47 European countries that deals with human rights. For more information, including on other events around the continent:
http://ec.europa.eu/education/initiatives/languages-day_en
http://edl.ecml.at/
Please share using the hashtag #EDLangs