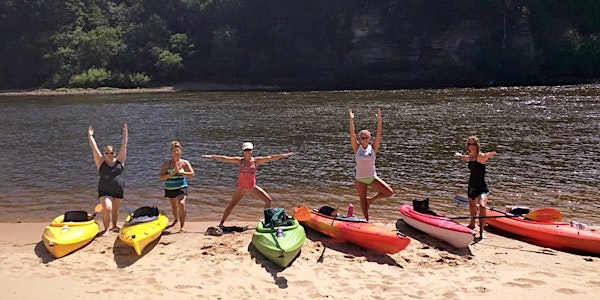 Becoming Holistically You: Connecting to Your Best Self Through Movement, Nutrition and Mindfulness
When and where
Location
Wisconsin Dells Wisconsin Dells, WI 53965
Description
SUPERLIFE RETREAT
Join Hope Zvara and Karen Urbanek for 55 hours of AWESOMENESS! Daily yoga, meditation, gong sessions (Hope's mother Kathleen is a gong specialist), classes on acquiring true nutritional healing from what you eat (NOT supplements), hikes in the most stunning part of Wisconsin (from the back yard!) and swimming/kayaking will not only unite us together but help us each individually find our center.
We will also be measuring your body's electricity with our NEW equipment! See for yourself how your energy changes when you touch the ground, receive massage, meditate, drive in a car, enjoy Gong Therapy, use the phone, practice yoga, and MORE! Then learn what to do to keep healthy while exposed to EMF'!
And of course, the food, friends, and laughter can NOT be missed! Join un June 13-15 for three days of amazingness! Only $349! (NOTE: All attendees will be required to bring three items from a shopping list or pay an additional $50 to pitch in for food! Lodging IS included! NOTE: No private rooms available...everyone enjoys the rooms in this stunning mansion on the lake!)
TO REGISTER VISIT WWW.KARENSHOLISTICHEALTH.COM OR CALL 262-339-4024 – CAN'T WAIT TO SEE YOU SOON!