Becoming Digital: A Beginner's Guide to Establishing a Digital Brand Presen...
Event Information
Location
First Alliance Title - Central Office
1777 S. Harrison Street
Suite 1100, Conference Room D
Denver, CO 80210
Description
Real estate marketing is changing, but that doesn't mean 'old-school' techniques can't still work in a digital environment. In this hands-on workshop session, you'll learn to lay a foundation for your digital brand presence, how to zero in on your ideal target audience, how to define your own brand, and why it's not enough to sound like everyone else, and get tips on the best tools and tricks to leverage your new brand identity.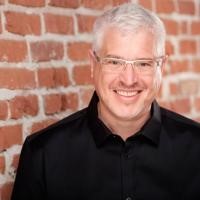 Presenter: John Skrabec, VP Marketing with Your Castle Real Estate
Being a creative soul at heart, John Skrabec, a Colorado native, started his career earning two degrees from the CU Boulder in environmental design and marketing. After years in the creative arts, John flexed his entrepreneurial muscles and in 1990 founded Cactus Marketing Communications, one of Denver's premier ad agencies. Along the way, he was elected President of Denver's Advertising Federation, President of the Colorado Chapter of the American Institute of Graphic Arts, and was named one of Denver's "40 Under 40" by the Denver Business Journal.
After a decade of success in advertising, he applied his award-winning marketing experience to real estate. Working with buyers and sellers since 2001, he's earned recognition from the Denver Board of Realtors, Inman News, The Denver Post, 5280 Magazine, Denver Business Journal and more. He founded Live Urban Real Estate in 2006, where he created the Live Urban brand, and now continues as Brand Obi-Wan, leads all of Live's marketing and technology efforts. In 2017, he joined Your Castle Real Estate as VP Marketing.

Date and Time
Location
First Alliance Title - Central Office
1777 S. Harrison Street
Suite 1100, Conference Room D
Denver, CO 80210