Description
Join Thrive for our 4 year anniversary celebration Becoming & Belonging with longtime activist & community organizer Ben McBride, visionary artist & singer-songwriter Shea Freedom, and the heart-opening Thrive Choir.
We live at a moment summoning us to make a shift from a culture of separation and segregation to a culture of connection and liberation. Who are we being called to become - as people, communities, and movements - and how can this collective emergence give rise to a world where everyone belongs and thrives?
What: Thrive East Bay is a community that brings people together at the intersections of belonging, meaning, the arts, and social change. Thrive Sundays are an opportunity to connect with a diverse and inspiring group of people; to be uplifted by music, singing, poetry, and story; and to experience the transformative power of community in service to a just and flourishing world.
When: Sunday, August 25 from 4 - 6pm (please arrive on time!)
Food & Connecting from 6 - 7pm
Where: First Congregational Church of Oakland (walkable from 19th Street Bart station)
2501 Harrison Street
Oakland, CA 94612
(This venue is wheelchair accessible.)
Co-Hosts: Cherine Badawi & Dina Erie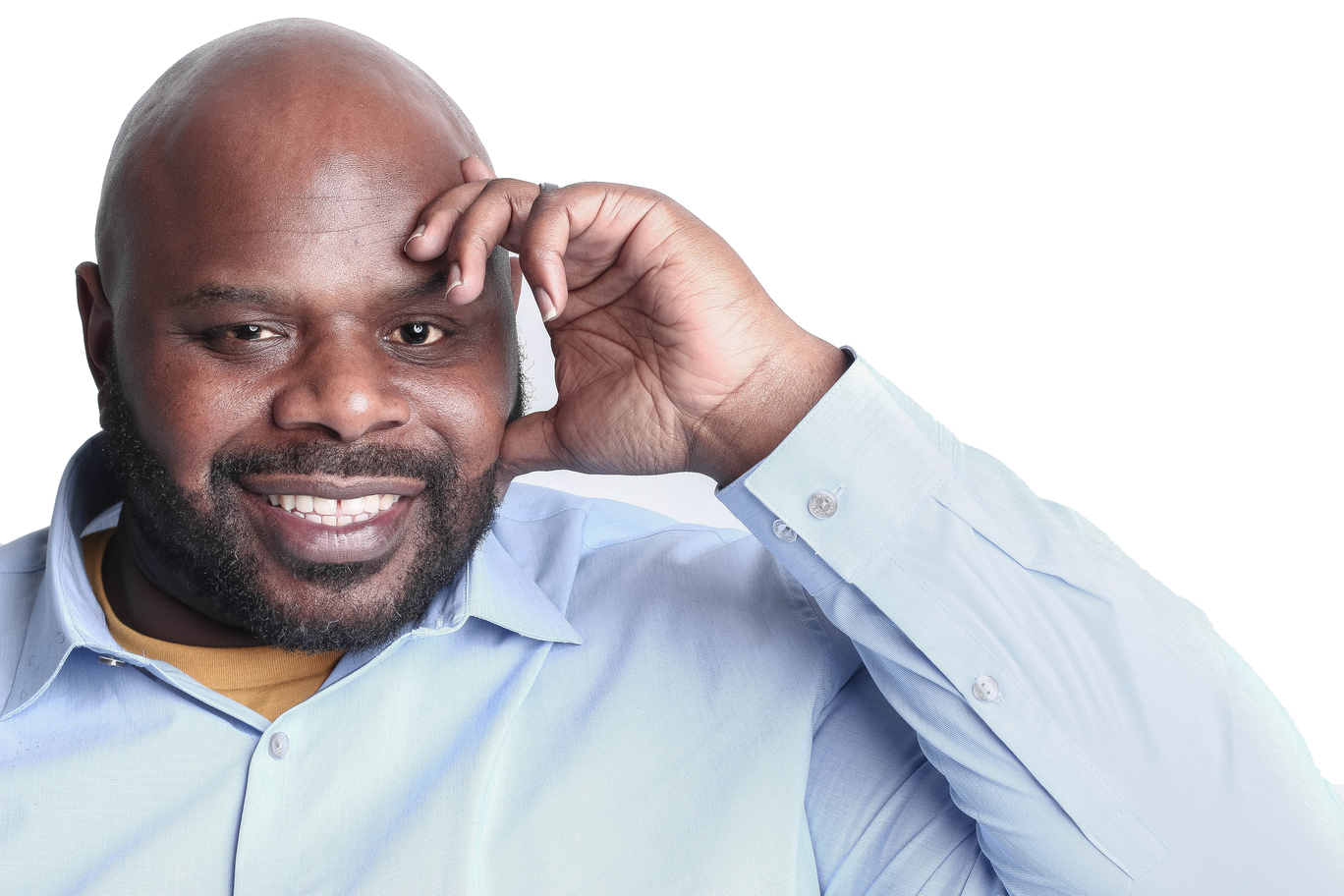 Guest Speaker: Ben McBride

is a native of San Francisco and a longtime activist for peace and justice in the Bay Area. In 2008, he relocated his family to a difficult neighborhood in Oakland called the "Kill Zone" to understand and respond to the epidemic of gun violence, firsthand. During this tenure, he served as Executive Director of a large non-profit providing rescue, recovery, medical, financial and educational opportunities to hurting and homeless people in Oakland for 7 years. In 2012, Ben was an instrumental component of relaunching Oakland's first successful iteration of Operation Ceasefire. This strategy has contributed heavily to a near 40% reduction in homicides over the last five years. Ben founded Empower Initiative in 2014 to provide technical assistance around transforming public safety through bridge-building. Over the last 3 years, he trained over 100 departments and law enforcement executives, while in partnership with California's Department of Justice.Ben joined PICO California in 2015, the state's largest community organizing network, and currently serves as the Co-Director. He founded the Trust through Reform Project, a statewide initiative in 14 cities, to address the community-police relationship while serving as the Co-Chair for the Department of Justice's Racial & Identity Profiling Advisory Board. Ben is deeply committed to widening the circle of human concern leading to a more vibrant, inclusive society. He & his wife Gynelle have been married for 19 years and have 3 daughters. They reside in Oakland, CA.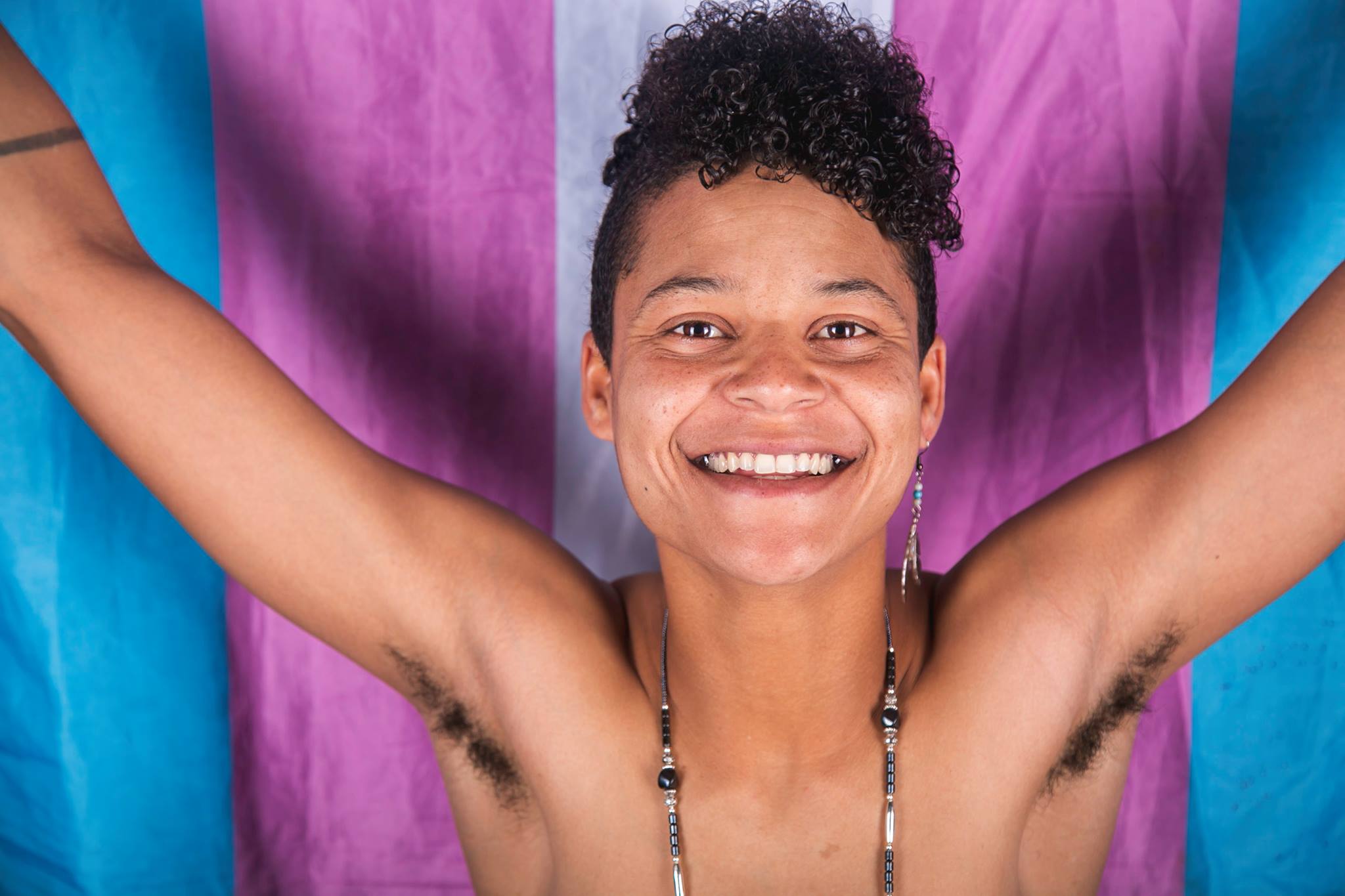 Guest Artist Shea Freedom:
In song or as a speaker, you can find Freedom advocating for foster youth, human rights and environmental issues. Born in Los Angeles Freedom was raised in California's foster care system where he was subject to 28 different placements. Like 68% of foster youth, Freedom emancipated into homelessness. No doubt the early instability would prepare him for the fast paced life on the road. He has found his home on stages across the nation. Freedom has traveled solo all over the United States via thumb and motorcycle, collecting stories from the back of shrimp boats in the Gulf of Mexico to the festivals upon the shores of Hawaii. Freedom brought the love on tour in 2016 opening for world renowned artist Trevor Hall in Arizona & California. As a member of the LGBTQ community Freedom was awarded the 2016 Rising Star Award by Black Trans Men Inc and has shared the stage with renowned LGBTQ artist Goddess & She who were featured on the Showtime hit series "The L Word." In 2015 Freedom was invited by sisters Chloe & Leah of Rising Appalachia to tour in AZ, CA and CO. You can find Freedom out sharing songs and workshops at festivals alongside artist such as, Nahko & Medicine For The People, Earth Guardians, Dustin Thomas, Mike Love and many more influential artist.
"Shea Freedom is a rising transgender singer-songwriter with a voice like an angel and lyrics that sing of equality and freedom. Shea's new album "Stand Together Now" is nothing short of magnificent as it is filled with soft vocals that echo emotion and an acoustic guitar that mirrors the rhythm of his love-filled heart." ~Strange Fire Magazine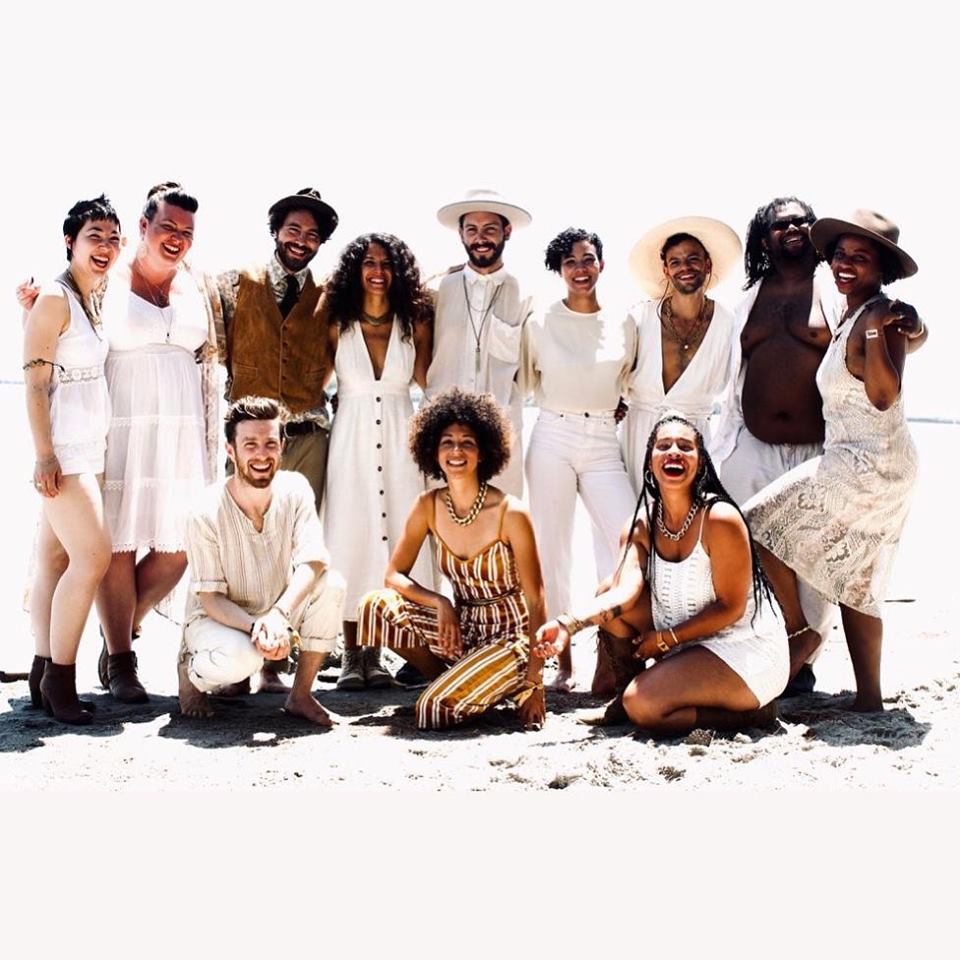 Thrive Choir: The Thrive Choir was born to sing music for the revolution. They are a diverse group of vocalists, artists, activists, educators, healers, and community organizers based in Oakland, California. Their heartfelt and soul-stirring original music is a fusion of gospel, soul, and folk.
Cost: Tickets are sliding scale $10 - $20. No one will be turned away for lack of funds.
Tickets: Purchase a ticket here on Eventbrite.
Food: Please bring a vegan dish or snack to share with others during the social hour following the program.
Childcare: Little ones to participate in our childcare offered for free during the event. Reservations are required so we can plan accordingly. If you would like a spot for your child or children, please RSVP at team@thriveeastbay.org.
Volunteers: We are seeking volunteers to help with the set-up and break-down of this event. If you are available to arrive early or stay late, please let us know at team@thriveeastbay.org.
We look forward to seeing you!
In partnership,
the Thrive East Bay Team