About this Event
Are you interested in building an Instagram business and developing your profile on the most powerful social platform? Get the opportunity to hear from the experts and ask them your questions.
We will be talking to three influencers: @ladyofthemanor @stripeycoral and @mrsmlmode who will be sharing their insights on Instagram, giving their top tips on how to work with brands, grow an audience and build a business.
Got some questions, don't be afraid to ask! This is also a great opportunity to connect with other influencers, build up your network + your following!!
Enjoy drinks and discover the LDC London Fashion Week store + all the great brands it has to offer - you might even discover someone you want to work with.
What to Expect:
6pm: Arrive + drinks
6.30pm: Discussion starts
7.30pm: Q&A
8pm: Time for more drinks + networking
Who's this event for?
Influencers looking to expand their networks
Those interested in becoming influencers
Brands looking at working with influencers
Anyone who's interested in expanding their Instagram presence.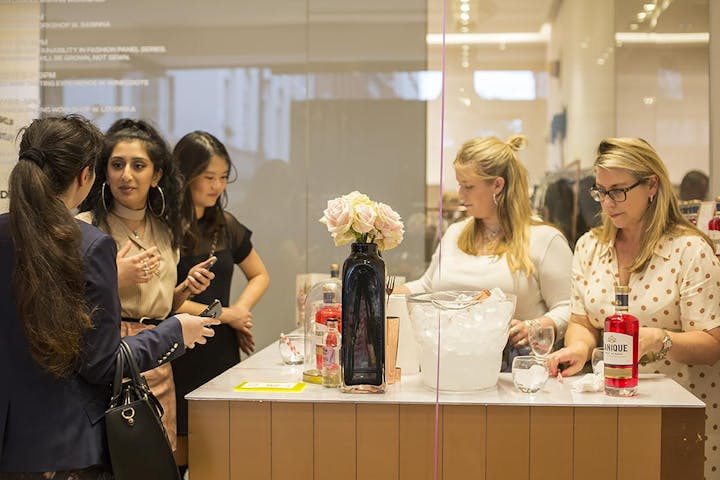 Meet the Experts
Marie Louise Pumfrey @MrsMLMode
Marie Louise is a leading fashion PR and #femalefounder of MLPR, a communications consultancy representing a raft of luxury and high street fashion brands. She is an expert on Instagram and runs workshops on how to best use Instagram for business, mixing her knowledge in communications with her hands on experience drawn from running her own instagram channel @MrsMLMode. If you need help with your strategy and Instagram goals then this three hour master class will help you focus on your business direction and cover all the key areas from strategy, planning, engagement, content and growth. Marie Louise been running her own communication consultancy for over 15 years. She shares PR tips on how to grow your profile. In the last two years she's helped over 400 businesses/people. On her channel she shares her workwear and style inspiration as a fashion PR in London, featuring a raft of brands, ranging from start-ups & small businesses to boutique labels and the high street. She has attracted almost 18,000 followers and is also the co-founder of the fashion and lifestyle blog TheFClub.UK.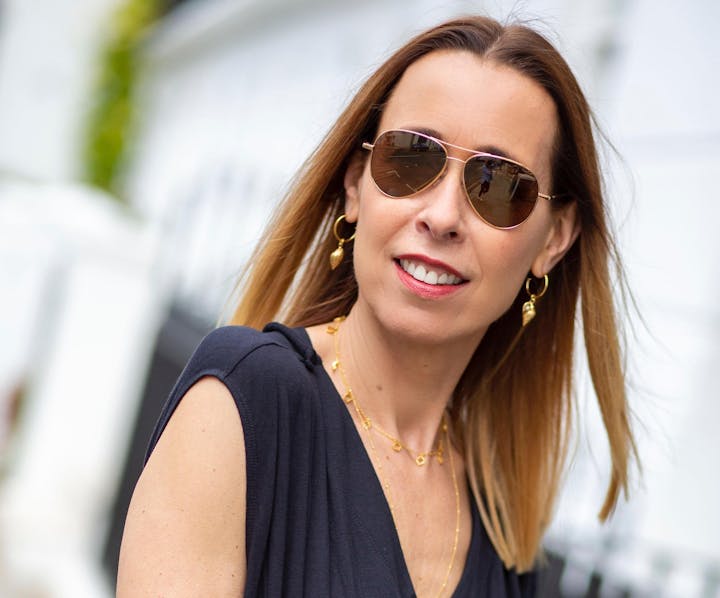 Coral Manson @stripeycoral
Coral spent 20 years working in the fashion industry before taking a short career break when her daughter was born. She returned to work in the pre-loved designer fashion sector, running the social media presence for a London based boutique – a role she still holds today.
Two years ago, she took these social skills and applied them to herself, setting up @stripeycoral on Instagram. With a focus on fashion, plus some luxury travel and fine dining, her colourful, vibrant approach to images has seen her following grow to almost 17.2 followers – plus a host of brand collaborations. Coral looks forward to sharing some of the tips and tricks that have helped her on her influencer journey.
Hayley Karseras @ladyofthemanor77
Hayley has turned a passion for all things style into a business. With little experience in the fashion or retail industries Hayley has grown her business from simply sharing unfiltered, authentic style images of her home, her favourite styles, travel and interiors and built a following of 33,000 in under 3 years.
Sharing her favourite high street bargains and mixing them with some investment pieces, Hayley has built a following of loyal, style loving individuals, some of whom have become friends. Her motto in this business is don't compare yourself to other people; always stay true to who you really are.