Becoming a More Conscious Leader - 2 Year Program - March 2018
Description
Becoming a More Conscious Leader
(2 Year Program, 15 Sessions, Starts 3/14/18 through 3/17/20)
Co-Facilitated By: Phillip Stoller, Business Advisor & Certified Coach, and Krista Powell, Brand Manager & Certified Coach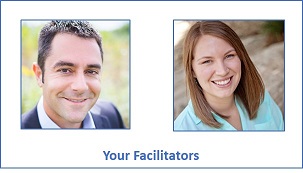 A journey that spans two years. You'll meet 8 times, quarterly for a day long workshop, with topics ranging from leading with influence, to creating the life you want, to tackling blocks that are holding you back, and many more.
Grow alongside your peer group that will meet a total of 7 times, online and between sessions, allowing you to apply and practice what you're learning along the journey.
You'll also have an accountability partner to help you achieve your goals throughout the program.
The program includes the following workshops and peer group sessions:
Workshops
(3/14/18) Explore Conscious Leadership
(6/14/18) Leading Powerful Conversations
(9/12/18) Leading With Your Best Self
(1/8/19) Learning to Work Through Others
(5/29/19) Understanding Your Influence on Culture
(8/20/19) Advance Your Decision Making
(12/11/19) Maximize Team Performance
(3/17/20) Capstone
Peer Group Sessions
(5/10/18) My Rules for Living
(8/9/18) Apply The Tools
(11/7/18) Diffusing your Unintentional Reactions
(3/5/19) Leading with the Seven Levels of Energy
(7/10/19) Values In The Organization
(10/9/19) Barriers in Decision Making
(2/20/20) Getting Ready for the Capstone
Upon registering, you will receive an invitation to add all of the sessions to your calendar.
Can't make a certain date in the schedule? Contact Sara Wiggershaus, Account Manager, at 937-669-6518 to assist you in finding alternative dates.