Description
Ministry Enrichment Luncheon for November/December
---
"Becoming a Leader that Lasts"
When: Thursday, December 7th from 12 Noon to 1:30 PM
Where: Mount Gilead Missionary Baptist Church, 1057 Kennedy Street, Norfolk, VA 23513
Who: Pastors and Ministry Leaders
Cost: Free - Registration on this page is required
---
There is a Latin proverb that says, "It is absurd that a man should rule others, who cannot rule himself." As a pastor, are you a short-term leader or long-haul leader? Does your leadership style enable you to last? Join Dr. Bobby Hill, pastor to pastors, professor, and consultant at the next next Ministry Enrichment Luncheon as he unpacks what it takes to be a leader who lasts.
In this luncheon you will learn how to develop a rest-work-worship rhythm, how to avoid burnout at all costs and how to recover your ministry from burnout. This is a luncheon you do not want to miss - especially during the busy holiday season. Join on December 7 and bring a friend. You will be glad you did!
---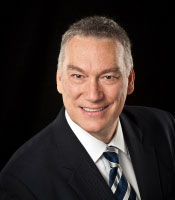 About Dr. Bobby Hill:
Bobby was born and raised in San Marcos, Texas, and has served the Lord for 42 years in full-time ministry. His early ministry experience came from serving as a missionary in both Western and Eastern Europe. A pioneer at heart, he went on to plant three large churches in Texas prior to coming to Virginia to attend Regent University.
While living in Chesapeake, Virginia, Dr. Bobby Hill accepted the Senior Pastorate of New Life Christian Fellowship and led it to substantial growth as he established 7 congregations using a non-traditional multiplying model. Consequently, the church was listed among the 200 fastest growing churches in North America in 1996 and among the 100 fastest growing congregations in 1997. Bobby graduated from Regent University (Virginia Beach, VA) with an MA in Practical Theology in 1995. In 2001 he transitioned from his responsibilities as Senior Pastor of New Life Christian Fellowship to make his apostolic gifting more available through the founding of Vanguard Ministries which he is currently serving as the network's International Director. Vanguard Ministries is a network of Christian leaders and churches providing a nurturing relational context and strategic resources. He is broadly recognized as an apostolic leader, and is considered a spiritual father to pastors and leaders across the globe. In 2012 Dr. Hill launched a new church in Northern Suffolk, Riverbend Church that he currently serves as Lead Pastor,
Bobby earned his Doctor of Education in Organizational Leadership and Nonprofit Management from Nova Southeastern University in North Miami, FL. Today he serves as an Adjunct Professor of Biblical Studies and Christian Ministry in Regent's College of Arts and Sciences. Dr. Hill is the President and Senior Consultant with The Hill Consulting Group that focuses on finding solutions for churches, ministry networks, and nonprofit organizations.
Bobby continues to travel extensively, preaching and teaching in conferences, seminars, and churches across the United States as well as more than 45 countries. His heart is to develop ministry leaders and to assist churches and ministry organizations through teaching, consulting, training and coaching. Dr. Hill is widely regarded as a spiritual father to hundreds of ministry leaders internationally and carries a powerful prophetic and apostolic gifting.
Bobby and his wife, Carrie, enjoy their two married sons and their four grandchildren