Description
Take Control of Every Speaking Opportunity by Becoming Your Own Speech Coach with
Cliff Kennedy
Your ability to connect with and engage key audiences is crucial to the success of your business. While these days there's no shortage of tips and tricks for giving better speeches and presentations, what you really need is an approach that puts you in control of improving your own performance.

This fast-paced, interactive session will give you the insights and guidance to effectively assess your speaking opportunities, devise winning strategies, and perfect your content and delivery. It will change your perspective, change your expectations and change your results.
You will learn:
How to deliver value with every speaking opportunity

The 5-Steps to Improved Speaking Performance

10 Assessment Criteria for determining public speaking success
Schedule:
12:30pm: Registration
12:45pm Session Begins
2:00pm Session ends
This session is a part of the all day Lab at the Center, if you would like to attend any of the other sessions, see below:
9:30 - 11:00am Work Without Stress with Nick Patrie
2:30 - 4:00pm Building a Business: From Passion to Profit in 3 Steps
OUR SPEAKER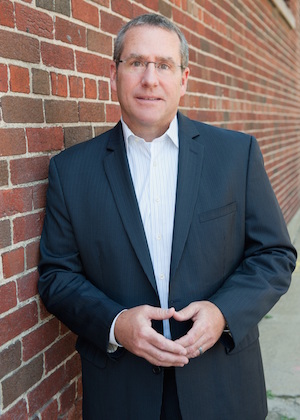 Cliff Kennedy
Cliff Kennedy, founder of Kennedy Speech Communications, has been creating high-impact audience experiences for over 30 years. His background as a creative director, writer, and executive producer of large-scale corporate events gives him unique insight into what audiences expect and how they connect with a speech or presentation.

As a speech coach, Cliff helps his clients achieve optimum results from their high-stakes speaking opportunities. He quickly determines the salient issues in a situation and then provides relevant and actionable solutions. His personable, collaborative style allows him to challenge his clients, while still making them feel comfortable and safe. They trust his opinions and they trust him.

Cliff has worked with the biggest brands in a wide range of industries, including Automotive, Consumer Electronics, Energy, Financial Services, Healthcare, Information Technology, Quick-Serve Restaurants, Retail, Telecommunications and Transportation. Most recently, Cliff was a speech coach for TEDxPaloAlto.

Cliff has been a coach throughout his life: beginning as a lifeguard in high school and college, where he taught hundreds of children and adults to swim, to coaching youth athletics for over 14 years. Cliff holds a BA in Speech Communications. He also is a semi-professional musician specializing in drums and world percussion.