Location
Schertz Civic Center
1400 Schertz Parkway
Schertz, TX 78154
Refund policy
Refunds up to 30 days before event
Eventbrite's fee is nonrefundable.
Become One- Love & Relationship Conference with world renowned Relationship & Marriage Coaches- Michelamone' Henderson & Zeke Bolden
About this event
Becoming One/ Love & Relationship Conference is the first of many created by a team of men and women with the common goal of helping others through the love of Christ. Without being hyper religious we believe that God is the author and the finisher of our lives. We also believe in helping and showing love to all people and all walks of life through excellence and integrity.
Through a variety of our own experiences we have found that many people struggle in the area of Love & Marriage. Unlike what the old T.V show said, it does not go together like a horse and carriage. Both are much harder than any of us are prepared for.
After extensive research and prayer we have found some of THE BEST coaches in the business to help all of us become better with Love & Marriage.
Coaches Zeke Bolden and Michelamone' Henderson both have incredible backgrounds and a plethora of experience in life, love, relationships and marriage.
We will discuss
Are you Marriage Material?
Roles
Intimacy & Sex
Financial
Love Languages
Pitfalls to be aware of
We will also be featuring Gospel Recording Artist Tamara Smith (Former Lead Vocalist for The Chicago Mass Choir)
We will start promptly at 10am and end at 3pm.
Lunch will be served at 12:30pm.
There will be vendors available for shopping.
Lastly we will have a sit down question and answer session with our coaches. No question is off limits within the scope of the conference.
***Singles/Dating Extended One-On-One Workshop will be provided to All Ticket holders***
Hosted by Zeke Bolden
We will discuss :
Winning Strategies for Dating
How to Shoot Your Shot
How to date successfully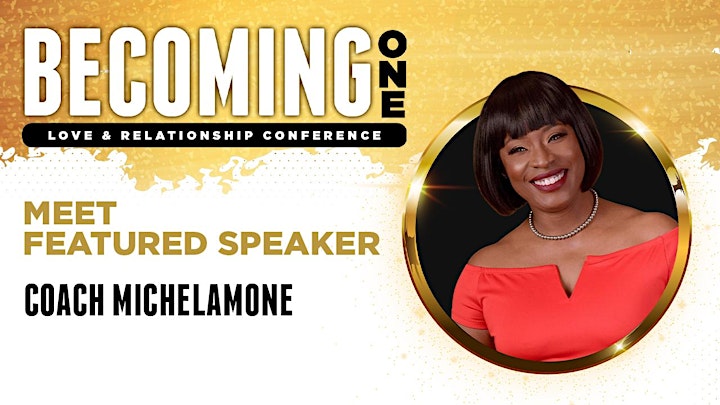 Award Winning Speaker, Author and Certified Relationship Coach
Coach Michelamonè has mastered the keys to having healthy relationships through her life experiences, her education, as well as through her spiritual background. Coach Michelamonè is also an ordained minister and philanthropist.
As an Award Winning Speaker, Coach Michelamonè has been a keynote speaker for audiences as large as 17,000. She has been an instructor and educator for corporations as well as conducted hundreds of trainings both online and in person which has ultimately allowed her to assist and coach over 100,000 individuals and married couples domestically and internationally.
As a Certified Life and Relationship Coach, Michelamonè helps women and couples get rid of the "labels" life has placed on them and become their own B.R.A.N.D.S.™ - an acronym that stands for: Build their confidence, Rediscover who they are, Achieve their goals, Navigate their emotions, Drop the baggage and Surpass their self-limiting beliefs about themselves, their partner and their future (individually and within their relationships).
Coach Michelamonè enjoys helping her clients steer around the pitfalls that relationships can bring because most people have not been taught the art of relationships and relating. This is why Coach Michelamonè is so passionate about empowering women and couples. She works diligently with her clients to build their relationships on effective communication, respect for the value each party brings to the table, along with exercising a mindset that seeks understanding rather than one that always seek to be understood. Her programs, seminars and workshops guides the participants in finding and extracting the necessary components that create successful, healthy and long-lasting relationships of substance, purpose and love. She believes if couples can effectively communicate, manage conflict rather than avoid it, and maintain trust & intimacy - their relationships would thrive and not just survive.
As an author, Coach Michelamonè has written the book "Rejection Saved My Life: 15 Transformational Keys on Using Rejection as F.U.E.L " - a self-help memoir that shows the reader how to put rejection into a healthy perspective that causes change for the betterment of the lives of those they encounter. Her latest two books are scheduled to be released by Winter 2022 and Spring of 2023.
Coach Michelamonè holds a Masters in Adult Education Training and Development and is studying for a second Masters in Marriage and Family Therapy. She has been coaching and training for over 27 years and her company TCW Academy is nearly 4 years old.
You can find her on all social media platforms @CoachMichelamone and on her website www.CoachMichelamone.com.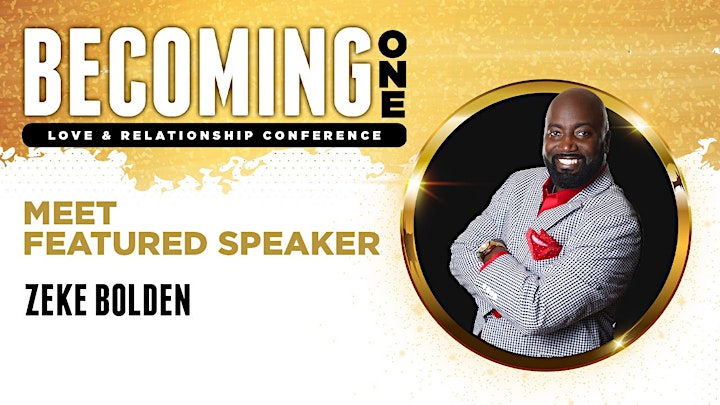 Certified Life Coach with an emphasis on Relationship Coaching
Zeke Bolden was born in Albany Georgia in 1968.  He has 5 children and 6 grandchildren.  He has been married to the love of his life, Pamela Watson-Bolden, for over 25 years and is still honeymooning.  He spent the majority of his life in Albany until joining the military in 1988.
Zeke spent 11 years in the military with 2 tours in Europe and have been stationed in various places throughout the US.  He is now a proud Desert Storm Army War Veteran having 2 daughters and a son to have served in the military as well.
Zeke is a preacher and Evangelist with over 25 years of Pastoral and Leadership experience. He has planted or assisted in planting ministries in West Germany, Iraq, Bosnia, Georgia, North Carolina and Oklahoma. The simplicity of Preaching is his passion and has been doing it since 1991.
His primary vocation is that of a Certified Life Coach with an emphasis on Relationship Coaching in Madison Alabama. He provides valuable insights and wisdom every time he's on a stage, at a podium or in the pulpit.  He became a Certified Life Coach in August of 2014 because of my passion to save Marriages and Empower singles to find their life mate with the goal of getting married.  His plans are to continue preaching and  coaching God's people to the next level that He has for them.
You can find him on all social media platforms @ZekeBolden2 and on his website www.zb2-life-coach.thinkific.com.