Description
Learn how to use Innovation Science processes and methods to:
Minimize development time


Increase your company's success and sustainability


Lead a successful innovation team




Doors w/ Drinks & Food: 6:30pm - 8:30pm
Venue: Quorum - University City Science Center
Address: 3711 Market St.
8th Floor
Philadelphia, PA 19104
Date: Tuesday, March 19, 2013
Attend this free speech by Dr. Joseph Nadan, (who has innovated products that you probably use every day: EZ-Pass, CD-Rom, and 16:9 HDTV), and increase your knowledge on how to successfully use innovation science.
"How to Become An Innovation Sherpa"
presented by:
University City Science Center
Dr. Joseph Nadan
NYU-Poly Professor of Technology Management and Innovation
Managing successful and productive innovation science programs in any business environment, (startup or Fortune 500), delivers tremendous sustainable success; but requires Passion, Preparation, People, Process, Practice, and Performance. In this presentation Dr. Nadan brings his research and use of Innovation Science to educate others on how to became an Innovation Sherpa through education, experience, use of processes, team building, and mentoring. All of these are necessary to manage and lead technology and business innovation successfully that leads your project or company to higher success and sustainability.
Dr. Joseph Nadan Bio

Dr. Nadan is an "Innovation Sherpa"; he invented, innovated and/or worked on many products and services including EZ Pass, CDROM, and 16:9 HDTV for which he received a 2002 EMMY for Scientific and Technological Advancement. He is Professor, Management of Technology and Business Innovation, and Director of the Executive Master's Degree Programs at New York University Polytechnic Institute where he founded and now runs its Executive Coaching and Mentoring Program. Dr. Nadan is a Senior Editor of The International Journal of Innovation Science, a Senior Member of the IEEE and a co-founder and Member of the Board of Directors of the International Association of Innovation Professionals.
Dr. Nadan is on a quest to lead creative innovators on a successful path of creating new sustainable and successful products/services/technologies by using scientifically proven innovation processes and methods to minimize development cycle times and optimize budgets.
Dr. Nadan has previously worked in executive positions at AIG Technologies, Cantor Fitzgerald, TORI Global, Reuters, and Phillips Research Laboratories. He was a tenured Associate Professor of Computer/Electrical Engineering and Assistant Dean of the School of Engineering at the City College of the City University of New York. He has a Ph.D. in Computer/Electrical Engineering from the City University of New York followed 13 years later by an Executive MBA in consumer behavior, marketing and strategic planning from the Columbia University Graduate School of Business. Dr. Nadan is a business strategy expert specializing in entrepreneurship and the design, implementation and management of innovation programs. Dr. Nadan is a Certified Master Leader of the "Art of Innovation" method and workshops, a McQuaig Certified Behavioral Assessment Interpreter, and a Belbin Accredited Team-Roles Analyst.
Good Company
For entrepreneurs and investors who believe there is a better way, GoodCompany helps the most promising social innovators realize their full impact by applying rigorous analysis, employing proven growth strategies and matching capital resources from the business and venture community.
The University City Science Center
The University City Science Center is a dynamic hub for innovation, entrepreneurship and technology development in the Greater Philadelphia region. This comprehensive support helps move inventions and ideas out of the lab and into the marketplace, where they can benefit people's lives. The Science Center was the first, and remains the largest, urban research park in the United States and is celebrating its 50th anniversary in 2013.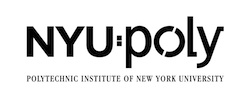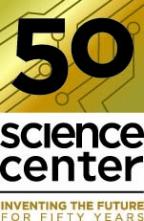 Organizer of Become an Innovation Sherpa with your Startup Team: by Dr. Joseph Nadan