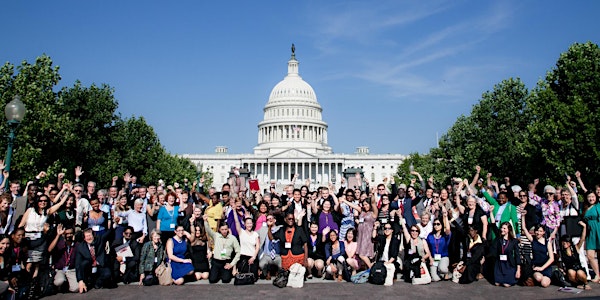 Become an Effective Advocate in the Fight Against Poverty: Free Workshop
When and where
Location
Baton Rouge Community College 201 Community College Drive Magnolia Theater and Performance Arts Pavilion, in the Dumas conference room Baton Rouge, LA 70806
Description
Free half-day advocacy workshop presented by LABEST and RESULTS.
-------------------------------------------------------------
Louisiana Building Economy Security Together ( LABEST) a project of The MiddleBurg Institute is a statewide coaltion working with community leaders, policy makers, and grassroots nonprofit organizations, to advocate for changes that will improve the lives and build economic security over a lifetime in low wealth communities.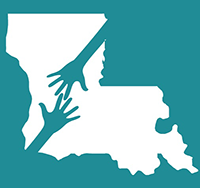 -------------------------------------------------------------
Event information:
We are launching a volunteer RESULTS chapter to fight poverty in Louisianna. This event will give more information on RESULTS, and poverty issues in the U.S and your local community. Together we'll learn new skills, share with each other, and TAKE ACTION that same day!
There is no obligation to join our chapter (though we hope you will!) and this event is free. Just come, check it out, have a fun and inspiring day with us. Lunch and light refreshments will be provided.
Map to event location: http://www.mybrcc.edu/map/midcity.php
---------------------------------------------------------------
Speakers:
Kristy Martino, RESULTS U.S. Poverty Grassroots Organizer
Kristy Martino is an advocate, an entrepreneur, a storyteller, and above all else, a questioner.
Born into a working class family in Binghamton, New York, she saw poverty and struggle firsthand - experiences that would shape her world view and plant her firmly in the struggle for social justice.
After studying literature and photography in New York City, she embarked on a winding career path covering ground in journalism, textile design, and advertising; culminating in the launch of a successful branding studio called Haigh + Martino in 2010.
In 2013, she made the decision to set her path towards advocacy. As a Grassroots Organizer at RESULTS, she is now working to support a movement across the country to fight poverty in America, and is leading an effort to lift the voices of the real "Experts on Poverty," supporting them to share their expertise with policymakers, the media, and the general public. Driven by her own participation in federal nutrition and other anti-poverty programs, she is committed to fighting poverty and inequality in America.
----------------------------------------------------------------
More on RESULTS and what chapters do:
RESULTS is a movement of passionate, committed everyday people. Together we use our voices to influence political decisions that will bring an end to poverty.
Volunteers receive training, support, and inspiration to become skilled advocates. In time, volunteers learn to effectively advise policy makers, guiding them towards decisions that improve access to education, health, and economic opportunity.
With every hour of our time, we multiply our impact through the enormous power of advocacy — whether it's helping change policy to support millions of families putting food on the table or helping raise billions of dollars for the world's most vulnerable children.
The skills you will learn as a volunteer will not only help you become a powerful agent for change, but will also help you in your daily life to become a better speaker, writer, and informed citizen.

Backed by the in-depth research and legislative expertise of staff, RESULTS advocates realize the incredible power we possess to use our voices to change the world.