| | |
| --- | --- |
| Become an Accredited Vision Card Reader in two 90 minute home study classes | |
Event Details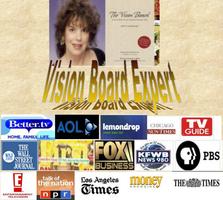 BECOME AN ACCREDITED VISION CARD READER IN TWO 90 minute classes via home study. PLUS you get bonus audios on color psychology, dream interpretation and understanding day to day symbols. 
Coaches, teachers, trainers and vision board fans -- what if there wa a way to get the benefit of vision board creation without lugging around poster boards and glue sticks and felt tip pens, and stickers and more?
What if there was a way to supplement your vision board and carry that tool with you anywhere in the world.
What if there was a special technique you could use to cut through the red tape of your client's past and help them co-create the future they dream about driven by defining images that stir their inner desire!
Sample cards: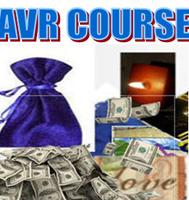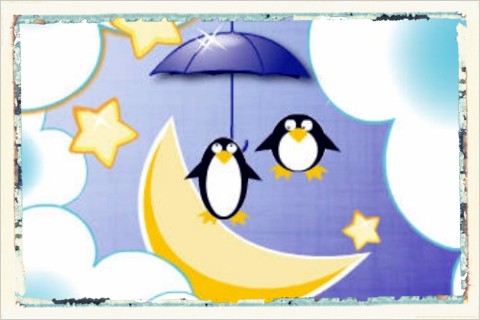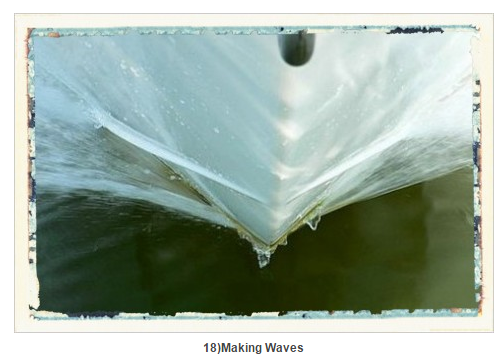 NOW THERE IS -- THE VISION BOARD INSTITUTE has created a VALUABLE new process called VISION CARDS -- they take the stuff out of vision board creation so that you can get to your why and how without worrying about being sidetracked by the allure of the Coach purse or that new lamp for your living room.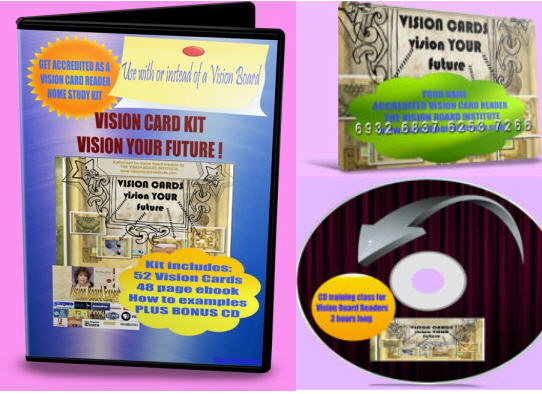 Of course there's nothing wrong with stuff-- we all need and want stuff-- but getting to our inner essence is what live visioning is all about and now
VISION CARDS are the most vauable tool to do that supplementing your life visioning and vision statements and more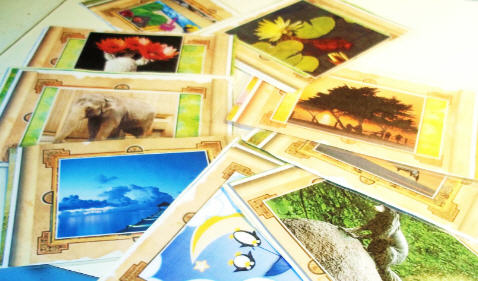 Here is a peek at just some of the 52 gorgeous full color vision cards! .
See what our first new Accredited Vision Card Readers say about using the Vision Card System:
ENDORSEMENTS: FROM: Linda Beal, Cuyahoga Falls, Ohio I love the process of using the cards and prompts to open the mind to new imaginings and insights.......It was obvious how the cards seem to have the power to cut through the subconscious programming of the mind where we revert to old ways AND to stimulate both sides of the brain to achieve a homeostasis state allowing new connections of thought to emerge...The best part is how quickly the tthought empowerment and transformation is achieved. Instead of long draining  discussion, the exchange is lively, stimulating, inspiring and hopeful which creates a feeling release and renewed energy.How cool is that....it is totally different than howo one usually feels after a team meeting at work or a counselling/ coaching session which often seems to take a lot out of everyone involved.
MORE ENDORSEMENTS:  YOU TOO CAN GET THIS KIND OF ENDOREMENT FROM YOUR CLIENTS!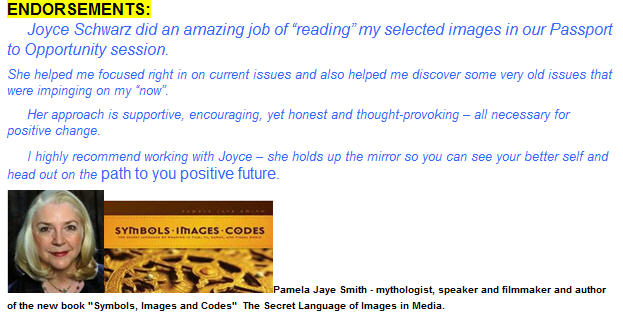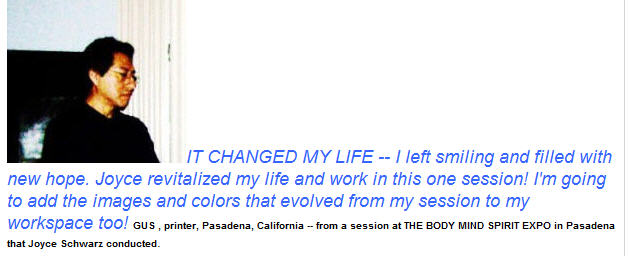 WHAT'S INCLUDED IN THE TWO 90 Minute Classes:
Class #1 -- How to get to the why when working with clients or with yourself- why do you want to explore someting new? What is really on your mind that is keeping you from your heart work. What are your power words and defining images that will serve as a GPS for you along your NEW vision path
CLASS #2 -- Actual real life examples of how the Vision Cards have been used with a) college kids b) Couples c) Singles and for career and life exploration.. Joyce personally coaches you in how to do  your first readings for groups, individuals, corporate clients and small businesses.
PLUS YOU GET A 24 page MANUAL on HOW TO USE THE CARDS TO PROMPT your client's self-development.
PLUS YOU GET A FULL DECK of 52 CARDS with proprietary images that are not STUFF but are universal collective images that will spark inner desires, emotions and 'light a fire' for your client to move forward on the path to their visions.
PLUS YOU GET MP3 Downloads of the class and Joyce explaining the unique Vision Board Institute Process that you can download and store on CD's You get three (90 minute Mp3s).
PLUS YOU GET DETAILED PDF informaton on each of the 52 cards and how they can be used for such techniques as: a) team building b) starting new projects c) orientation for school or work d) getting YOU more clients and e) finding out more about your current clients to retain them and build even more business with them.
Any questions? Please email: joyceschwarz@gmail.com or call 310-822-3119  Each class is 90 minutes and you will be accredited after the second class and completing the graduation quiz. You get a gorgeous certificate for your wall.
Note if you are a Certified Vision Board Coach already this is a great complement to your techniques and services. If you are a vision board teacher this will give you a valuable tool. If you are new to Vision Board we will bring you into the fold -- so it can be used by anyone!
* How to read the Vision Cards
*How to use the 'SECRET' codes included with the cards
*How to self-interpret what you feel when you see a card
*How to do image elicitation (and what it is)
*How to really delve into the right transformational path for you and your clients.
WHAT YOU GET FOR ONE LOW RICE: 
A) 24 PAGE COLORFUL MANUAL
B) 52 VISION CARDZ
C) TWO 90 MINUTE CLASSES VIA mp3 DOWNLOAD YOU CAN KEEP THESE FOREVER
plus bonus audios: 
1) FENG SHUI OF COLOR PSYCHOLOGY AUDIO (MP3)
2) How to interpret night dreams via audio (MP3)
3) How to understand and recognize symbols in our daily lives
NO ONE OFFERS THIS KIND OF DEAL -- you can make up to $50 an hour doing readings at special events, conferences or via phone or in person with your clients. 
Where

online
Online
via online
ONLINE and MP3 Audios, and phone