Become an Accredited Vision Card Reader in just two 90 minute tele-classes, make up to $75 an hour for Reading cards to private clients, and at Expos, Festivals, Body , Mind Spirit Conferences & for business advice. 10/5/12 and 10/12/12 @ 5 pm PT

Friday, October 5, 2012 at 5:00 PM

-

Friday, October 12, 2012 at 5:00 PM (PDT)
Event Details
What if you could harness the power of a vision board anywhere at any time without any cutting and pasting, without any magazines? What if you could make $75.00 an hour just for doing one Vision Card reading -- now you can -- by becoming an Accredited Vision Card Reader.
Scroll down to see all the endorsements and testimonials for this course which as featured on FOX NEWS and E! Entertainment TV. And also scroll down to see what  you get as a BONUS in addition to the two 90 minute classes!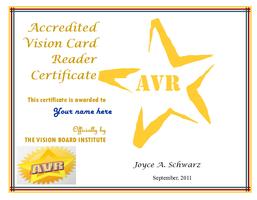 GET THIS CERTIFICATE WHEN YOU GRADUATE: You get this gorgeous certificate plus a wallet-sized ID card when you complete the course requirements which are: 
1) Listen to the two 90 minute classes live or via recording (we record them and if you're outside USA you can listen the next day)
2) Do a Vision Card Reading for Joyce via phone or during the two 90 minute classes showing that you understand how to do the reading. OR record a reading that you've done with another person and send it to Joyce via video or audio attachment to an email.
Note you will not get your certificate until payment is complete if you've chosen flexpay. 
WHAT GOODIES THIS COURSE INCLUDES: 
a) Two 90 minute audio classes LIVE with Joyce Schwarz $149.00
b) Bonus guidebook (40 pages) Value = $59.00
c) Bonus Audio on DREAM INTERPRETATION -- with one of the top Dream interpreters and master in hypnosis in the world (30 minute interview step by step on how to do dream interpretation) Value = $19.95
d) BONUS AUDIO Symbol interpretation and Mythology introduction by Pamela Smith-- reknown Mythologist and advisor to Microsoft, Disney, Lucas Film , US Army & more and author of several books on Mythology, Symbolism & more for films, media and training Value = $19.95
e) Bonus Audio on FENG SHUI OF COLOR -- with one of the world's top COLOR feng shui experts and authors and how color affects our lives in our homes, offices, cars and clothes. $19.95
f) PRINTABLE DECK of 52 gorgeous copyright 4-color VISION CARDZ (R) size 4 x 6 to be use din your reacings =  $24.95 value
g) BONUS VELVET POUCH to put your cards into for your readings Value = $12.95 

TOTAL VALUE = MORE THAN $300.00

PLUS FREE FACEBOOK PRIVATE GROUP to meet our more than 30 other Accredited Vision Card Readers around the globe and to share best practices
 PLUS chances every month to do LIVE VISION CARD READINGS with Joyce online and promo your VISION CARD READER BUSINESS !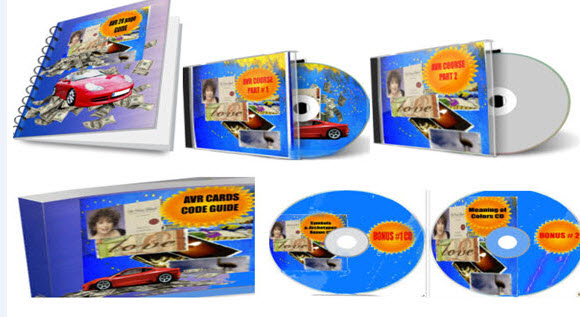 YOU DO NOT HAVE TO BE A CERTIFIED VISION CARD READER to take this class -- in fact all you need is a strong interest in helping people make their dreams come true, some coaching or teaching experience (if possible) and a bit of intuition (Joyce will show you how to grow your intuition 300 percent or more in these two 90 minute classes.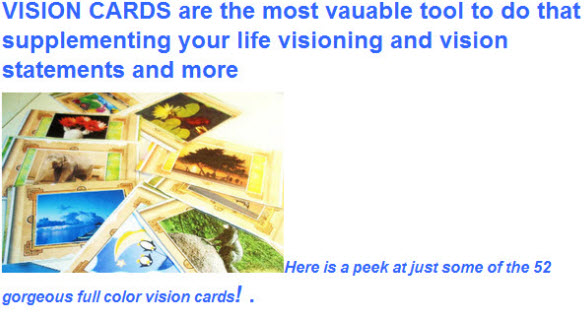 SEE WHAT GRADUATES AND CLIENTS HAVE TO SAY ABOUT THE VISION CARD READER course and VISION CARD READINGS: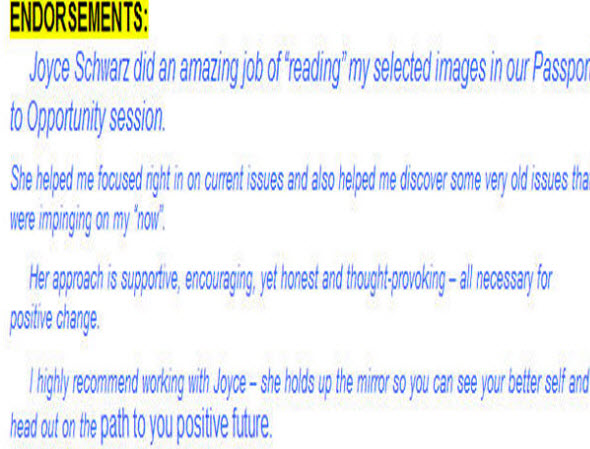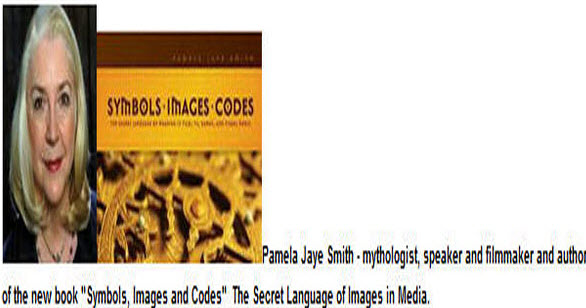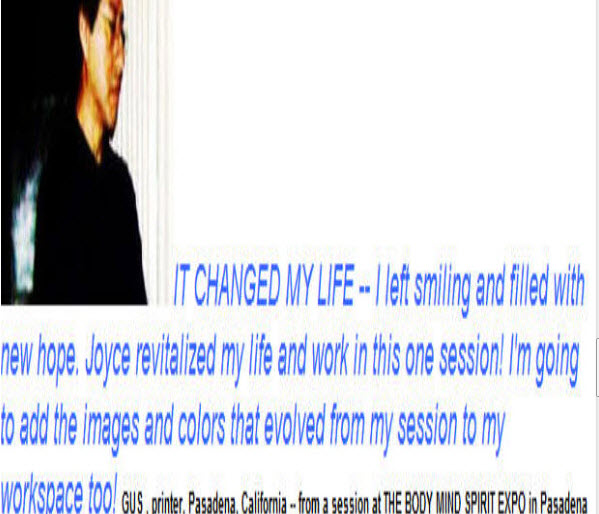 When & Where

Conference Call from Joyce's Office
14004 Palawan Way
Penthouse 6
Marina Del Rey, CA 90292


Friday, October 5, 2012 at 5:00 PM

-

Friday, October 12, 2012 at 5:00 PM (PDT)
Add to my calendar
Organizer
THE VISION BOARD INSTITUTE founded by Joyce Schwarz offers the following services:
*Creation of Giant Vision Boards for Charity Benefits & Corporate events (call for details and price list)
*Accreditation as a Certified Vision Board Coach joyceschwarz@gmail.com
*Vision Board creation classes and workshops for corporations, churches, nonprofits and community groups and private parties & events, joyceschwarz@gmail.com