Become a woman of influence: Charisma, communication and confidence skills.

Monday, November 27, 2017 from 9:30 AM to 5:00 PM (GMT)
Event Details
Break your inner glass ceiling, unleash your authentic voice and express your vision through kick-ass communication, presentation and public speaking skills.
Are you ready to become a woman of influence?
Our three-step process: Unplug, Discover, Unleash, trains your mind and equips you with the skills to become a more confident and charismatic communicator. You will be equipped with tools to find your voice, presentation skills to engage your audience and communication techniques used in broadcasting to make a memorable impact. Like those with #RealCharisma, we also provide you with communication skills to motivate and inspire others too. 
There are two Tutors, a maximum of eight students, plus a money back guarantee or a transfer to another programme if you found the day of no benefit.
The problem:
Do you have a feeling that you were destined to inspire and motivate others? Or are you an entrepreneur who is tired of hiding and truly want to make an impact? Then you may well have been in the presence of women with awesome communication skills who are able to have you hanging on to their every word. You know that just being able to 'speak up' in a meeting or rock up on a stage and reel off a speech is not enough. You want to find your own style, however, your voice and your way, but there's a problem. Your communications skills are non-existent, mediocre and or your confidence sucks. 
It is not entirely your fault. Every day women are objectified and subliminally bombarded with messages telling them they are not good enough in comparison to someone else. Along with an array of unsupporting beliefs acquired through childhood and the fear of being judged, they are often uncomfortable with being their authentic self.
The problem is that we are not able to outdo our minds.The negative beliefs and biases you hold about yourself and others run a gauntlet through your brain. The thoughts impact your aura, actions and decisions you make. They manifest themselves in your body language and speech too, sabotaging your efforts to be heard well and making you not particularly charismatic, inspiring or motivating at all. 
The Solution
Ingrid Marsh provides transformational bootcamps to guide you towards discovering and communicating your authentic voice compellingly. A Personal Development Coach, Broadcaster, Growth Mindset Trainer and a Keynote Motivational Speaker, her unique methodology and three-step process will transform you from the inside out so that change is both long-lasting and authentic.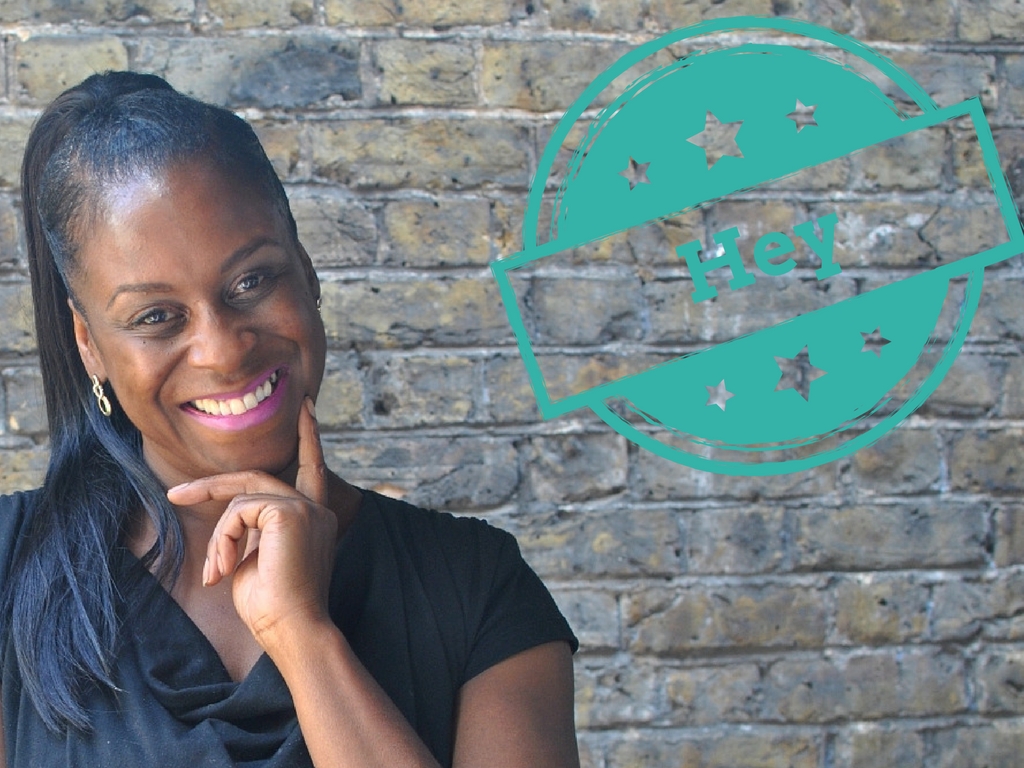 ---
Testimonial
"To Ingrid Marsh, for reminding me that I have a voice. Your support enabled me to build up my own power that somehow was already inside of me but had been neglected. Thank you for everything you do for women." Andrea Jiménez  - Academic
---
 Who is it for:
Do you see people being their wonderful, natural, authentic selves in meetings and on stage and wish that could be you? They have presence, are passionate and radiate light? Well, it's time for you to remove the layers blocking your awesomeness, unleash your inner badass and beam your light too. This programme is for those who would like to:
Have more of a voice at work or in their business and be more confident at communicating their vision

Speak in a way that engages their audience 

Present in a way that captures audiences 

Feel less fearful of fitting in

Leave behind a memorable fingerprint where ever they go

Motivate and inspire others

Be more charismatic and create meaningful change 

Break their inner glass ceiling, stop dimming their light, and be seen and heard compellingly
Outcome:
We use mindfulness techniques alongside our core programme to equip you with tools to:

Train the mind to be more confident and interrupt the negative thought patterns preventing you from expressing yourself compellingly.

Remain calm under pressure, be empathetic and a good listener. 

Authentic body language skills

Storytelling techniques and tools used in broadcasting to speak in a way that both engages and inspires.

Remove the heavy weight of perfection off your shoulders, step into your greatness and radiate authentic, natural energy to motivate and inspire others. 
Watch the video of a graduate below after being coached to make an impact through the art of public speaking. No one else shares with you the outcome of a client in action immediately after a programme. 
Video Testimonial:
Andrea wanted to be more confident about expressing her voice on human behaviour through the art of public speaking.  
Join us at Charm School Reinvented, the bootcamp to step into your greatness, shine your light and communicate your authentic self compellingly with Charisma Coach, Ingrid Marsh, and other industry experts.
Introductory offer - beginners: £895 (check out early-bird price).
Be equipped with tools to shatter unleash your inner badass, shatter your inner glass ceiling and express real charisma. There will also be videos made by Ingrid to watch prior to the programme. These are designed to accelerate the process

Lush Ottolenghi style cuisine
Are you ready to rock #RealCharisma and develop skills to make an impact and boost your self-confidence? Book Now - Limited spaces available.
---
Testimonials
"Loved working with you Ingrid! I am incredibly grateful to you for being so sensitive in helping me to share my story, which as you know, was a very difficult part of my life. I received a booking for a talk on the very first night I shared it too. Thank you again."
- Helen Chapman / Empowerment Coach
"Authentic, open and passionate. Focus on female empowerment. Constructive feedback. No pressure 'to perform.' Practical skills, tips and tools. It was great to know Ingrid gets fearful and has learnt ways to conquer it."
- Danielle Silvo / Entrepreneur / Refil it Don't Kill it
"New and interesting ideas about evolving and strengthening our communication and public speaking skills. Something I have never learnt before."
Kalerina Tirepa / Architect Engineer / Recyclad3d
"I have been speaking at tech events and running workshops. For the first time, I have a toolkit for the delivery of the spoken word rather than a grab bag of desperate tips and trips."
- Chris Adams / Product manager and UX Consultant
"Dearest Ingrid, I thought the course was incredible. You are so amazing at what you do. You are so professional, knowledgeable and engaging. Thank you"
 - Emma Perry  Accountant
---
When & Where

London
Dover Street
Mayfair
London
United Kingdom


Monday, November 27, 2017 from 9:30 AM to 5:00 PM (GMT)
Add to my calendar
Organizer
About
Through workshops, 1-2-1 coaching and events, we have empowered hundreds of women to unleash their inner badass (their voice) and to express is compellingly through kick-ass communication, presentation and public speaking skills. 
Founder - Ingrid Marsh
Ingrid Marsh is a broadcaster, an NLP Practitioner and a Voice Coach.She is on a mission is to support women to develop confidence, charisma and compelling communication skills to increase their influence, visibility and create meaningful change.
She is a keynote speaker who has been described by Google as a fantastic public speaker and her community as passionate, energetic and thought-provoking. She is a serial entrepreneur who has owned everything from a vintage lifestyle shop in Islington to a tech online food marketplace. In her earlier career, Ingrid worked in Account Management serving major financial institutions, such as JP Morgan, Goldman Sachs and Morgan Stanley. Her communications skills have led to voice-overs for radio ads aired on the BBC and local radio stations. She was a life coach columnist for The South London Press Newspaper and radio station Asian Star. She has appeared as an expert on Nick Ferrari's LBC radio show and joined panels on OH TV sky 199 alongside MP Tessa Jowell and UK Olympian Will Bayley.