Description
Become a User Experience (UX) Designer - Paris Workshop
Learn how to get an exciting and well-paid job as a User Experience (UX) designer! We'll show you how through working on side projects and self-study you can learn the core UX skills, build your first portfolio and get that first UX job within 3 months, regardless of your background.
What you'll get:
Theory: everything a beginner needs to know about UX

Practice: you'll work on some actual UX problems

Roadmap: clear step-by-step instructions to getting your first UX job

50 UX research method kit

30+ UX method templates

20 UX portfolio challenges

UX framework overview poster

Lists of UX books, videos, resources and communities to help you deepen your knowledge

Meeting other like-minded future designers

Lifetime membership in our Facebook group

Prototyping materials and canvases
What UX designers do?
User Experience designers are in charge of how products and services actually work and feel. One day you may be designing a new mobile fitness app and the next - you're working on a better loyalty program for a major airline. Surprisingly, the approach is the same and we will teach it to you. It's an exciting, diverse and cross-disciplined career path, combining psychology, user research, graphic design, animation, copywriting and more. UX professionals are highly in demand and form a core part of product teams at startups, creative agencies and tech companies such as Apple, Google, Facebook, Tesla and others. It's consistently ranked among the highest paid and most sought-after jobs around the world. Watch this video (2:00) for some inspiration.
---
"This workshop provided me with the knowledge and clarity of what I needed to do to build my first portfolio. After just 2 months I was able to quit my sales job and got an amazing offer to be a UX Designer! I can't recommend it enough." - Ronald, UX Designer @ CONDÉ NAST

"This workshop saved me a lot of time and money. I was about to pay my Art School tuition, but as I learned - there was a much faster way to become a designer! Martin provides a very clear path to building your first portfolio, an awesome reading list and all the guidance to doing it. Money well spent!" - Lisa, UX Designer @ PUBLICIS
---
Schedule
Welcome and introductions
UX career overview

What is User Experience?

Why it's one of the most fascinating jobs?

Project examples

Day in a life of UX Designer

Salaries, industries, companies, trends

Key terminology
10-step plan to becoming a UX Designer
Hands-on working on a real UX challenge

Introduction to Human Centered Design

Conducting research

Coming up with creative ideas

Quick and dirty prototyping

Gathering feedback quickly

High-resolution interactive prototypes

Optimizing through Usability Testing

Presenting your project
Building your first Portfolio

5 design projects

Publishing and presenting your portfolio
Getting your first UX Design job

Putting together a new resume

Presenting your portfolio

Finding UX jobs

Nailing your design interview
Deepening your knowledge

Reading list

UX resources

UX communities
---
Some photos from our Copenhagen workshop on June 17: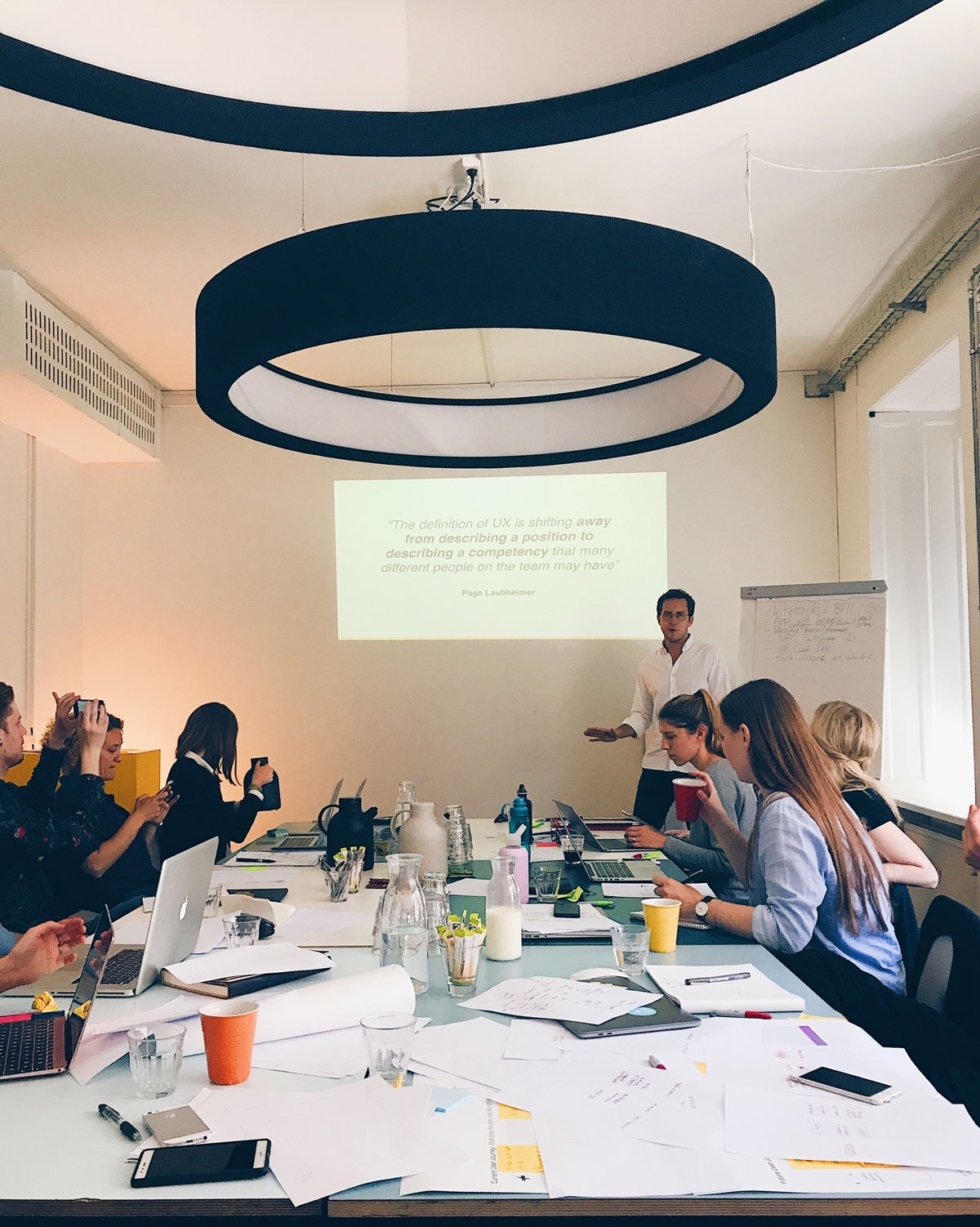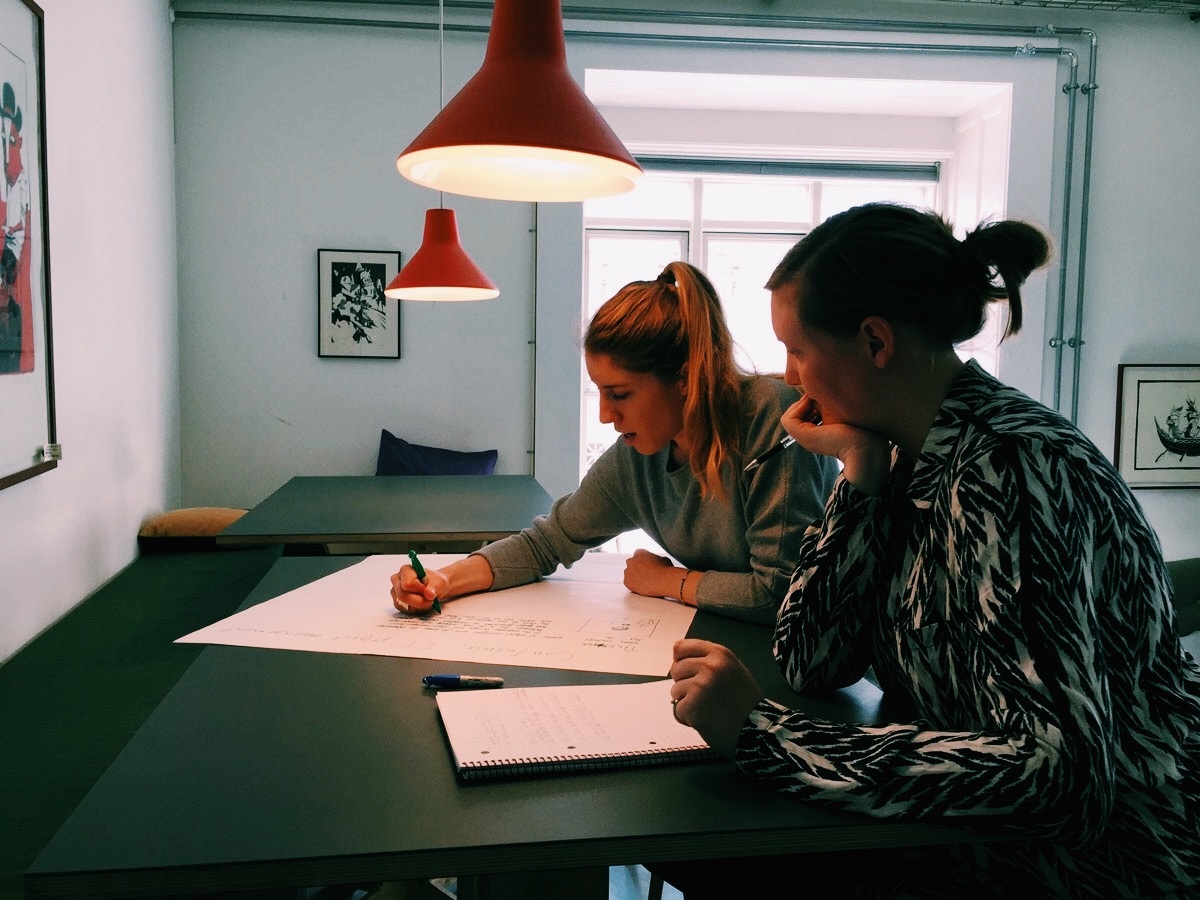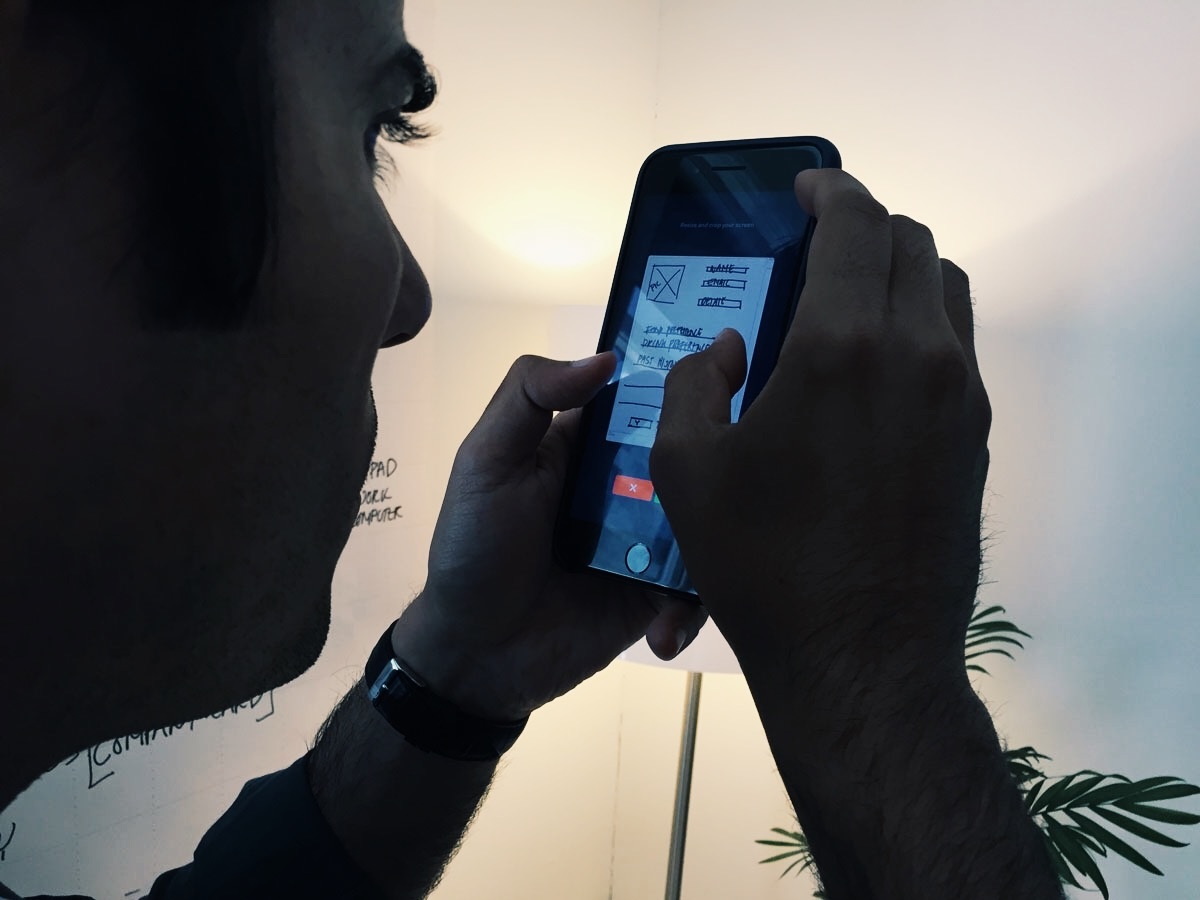 ---


FAQ
What background do I need to have to qualify? Do I need to have previous experience in IT or Design?
If you have an arts/psychology background, it can help you, but there are no requirements. Most UX practitioners came from entirely different walks in life. If the prospect of finding creative solutions to real human problems interests you - this course is for you.
What's the language of instruction?
Entire workshop will take place in English.
Am I guaranteed a job?
We will provide you with the roadmap of becoming a UX designer, but whether or not you get a job after the workshop depends entirely on your own effort after the workshop. There are no guarantees, but UX Designers are highly in demand - so if you're driven, motivated and willing to work hard, there's no reason why you should not be able to find a job after the course.
Will there be food and refreshments?
Since it's a short workshop, we will only serve some refreshments, tea and cofee.
What should I bring with me?
You may want to grab your notebook, a pen and a phone for pictures - all other materials including prototyping materials will be provided to you.
Will I get a diploma?
Nope, but you will get a significant push forward if you're looking to become a UX designer

How can I get in touch with the organizers?
Please use the form on Eventbrite.
---
Please keep in mind that all information is subject to changes.