Description
SKETCHNOTE NINJA is an enjoyable workshop that teaches you a new way of note-taking.
This introductory hands-on workshop will help you start thinking in images.
Through drawing exercises and practice, this workshop will extend your existing note-taking skills to enhance learning, remembering, creative thinking and communication.
What you'll learn:
How to draw basic elements
How to experiment with type
How to capture lectures in real time
The benefits of sketchnoting and remembering more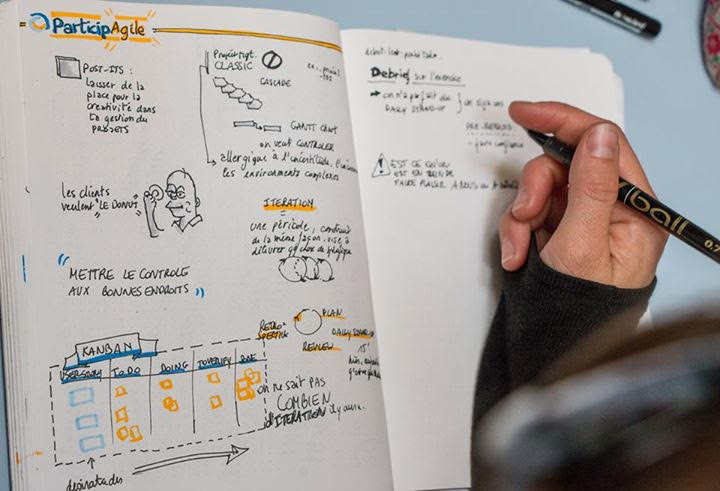 Benefits
When your whole brain is engaged you create visual maps of what you hear, see and think. Sketchnotes promotes active listening, visual thinking and the expression of ideas through text and drawings. No drawing skills are needed. All you'll need is a desire for learning and thinking creatively.

Where you can use sketchnotes
In the classroom, at a conference, to communicate a complicated idea.

Included in the workshop

Personalized teaching, including hands-on exercises, group discussions, and individualized feedback

Neuland starter kit

Coffee & light lunch will be provided
Trainer:
Maria is a visual practitioner with a master's degree in architecture and experience in illustration. She has an avid interest in story-telling, whether it be the story behind a building, person, or idea. Maria is particularly skilled in simultaneously listening and drawing which helps those she works with quickly see their thought process and gain better understanding. She speaks Spanish, English, and basic Dutch.