About this Event
🦠 This is a physical workshop, with proper 1,5m distancing. We have redesigned our serious games to become Covid-proof. The location is big enough to host way over 30 people at a safe distance, while we have max 15 players. Please watch the video to get an impression of how spacious it will be. We also limit touching the same physical objects, although there might be some, comparable to in supermarkets and retail stores.
In this workshop you will explore and experiment with serious games, gamified activities and energizers. By the end of the day you know what defines a serious game and how to properly facilitate and debrief them. You'll go home with actual Covid-proof serious games that you can put into practice the next day. You'll also be able to mix and match your own recipe to help your team(s) and organization become more excited for change.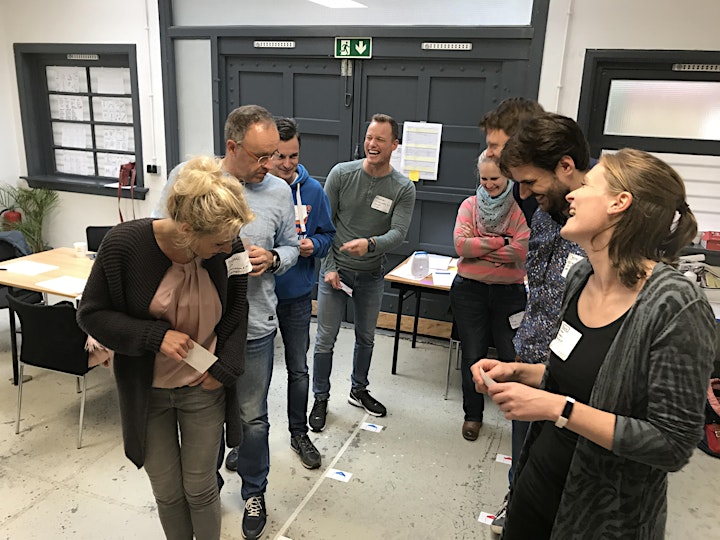 [pre-corona, current serious games will have way more distance]
🧠 Take-aways
Experience and understand the learning ladder; when to choose for a presentation, a serious game, or something in between to deliver your insight
Explore our Wheel of Debrief to help you decide which serious game to play when
Know which 7 elements define a serious game and learn to recognize them
Experiment with multiple serious games yourself and get hints where to find more
Understand that a serious game is an excuse to debrief, as that is where learnings are coupled to experience and emotion
Use playful and safe metaphors to reflect on team dynamics
Learn how to become a better facilitator in general
Create safe experiments to help people get excited for change
Ticket prices includes lunch and drinks during the workshop.
🎁 Serious Games starters kit
To give you a flying start we added The Serious Gamers starters kits. Currently this is the only way to obtain one. These will enable you to facilitate your own serious games starting the first day after the workshop. These kits consist of specific card decks, special dice, instructions and visuals.
🧑‍🔬 Brought to you by...
From the geeks that discovered Happy Salmon at the biggest board game fair and introduced it into the agile community.
From the geeks that hacked existing games like Black Stories and StoryCubes to add value in a business context.
From the geeks that elevated making dad jokes into an art.
We bring you this next level workshop to seduce people into change.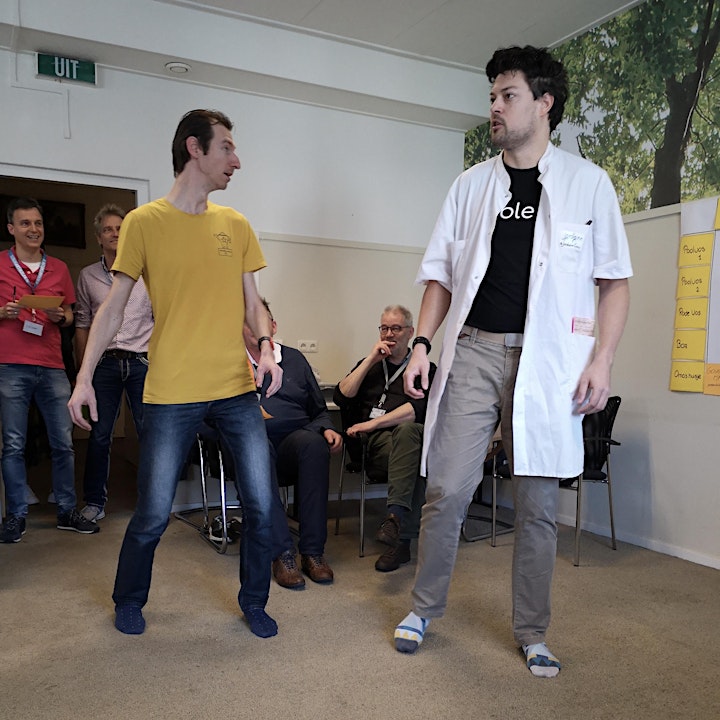 —
If you need address details for internal education systems (like KPN Bloomville or Rabobank Time2Grow), please check here: