Description
Become A Paid Speaker is a 4-week intensive that will teach you everything you need to know about the speaking business, how you can get started as a speaker and how you can book more speaking engagements.
Do you want to be a motivational speaker, get invited to speak at panel discussions, share your message on the main stage or even give a TEDx talk but you have no idea how and where to begin? Would you like to know how to find more speaking engagements or get paid to speak? It is absoutely possible even if you have no credibility, experience and have no clue what to do next. Learn actionable steps that you can take to kickstart your speaking career.
The Curriculum
Week 1: Introduction To The Speaking Business
How the speaking world works
Discover the 5 revenue models for speakers
Week 2: Credibility/Personal Branding

Find your topic and niche
Who are you?
How to brand yourself and create credibility
Week 3: How to Book Speaking Engagments
How to find potential stages and venues to speak at
How to build relationships and leveraging your network for speaking engagements
How to create your own events
What to do before, during and after your events
Week 4: How to Grow Your Speaking Business
Next steps in your speaking career
How to find help
Working with speaker bureaus
Every Week: Speakers' Mastermind Group & Hotseat
Mastermind sessions are conducted to offer our participants accountability, support, and guidance from the rest of the group/instructor. Each week, participants will share wins, be in the hot seat to get receive high-level constructive feedback on their obstacles, plans,ideas and finally state their weekly goals to accomplish by next week.
Instructor: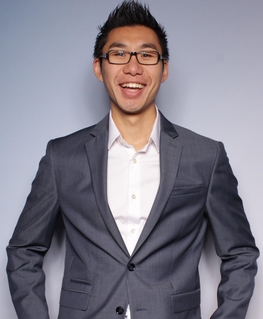 Kit Pang is a Communication Expert, TEDx Speaker Coach, TEDx, Inbound and Keynote speaker, the host of the BostonSpeaksSeries and the founder of BostonSpeaks. He is on a mission to help individuals become exceptional speakers and communicators. Kit's seminars and talks have been credited as super fun, engaging, soul-searching and insightful.
What Others Are Saying:
"Kit is an inspiring and dedicated leader. You can feel his support and investment in YOU! His course is all about taking action and moving the needle closer to where you want to be. He creates a safe space, encourages community, and is full of resources to connect you with beneficial partners. I highly recommend Kit and his courses."

- Ashley Maina - Transformational Coach and Founder of Ashley Maina Coaching www.ashleymaina.com
"Kit is a consummate professional and speaker that will offer you the best insider's tips on how to get booked and paid to speak!"
- Catherine Storing - Fashion Stylist, Author and TEDxSpeaker www.catherinestoring.com

"Growing up I have always had a fear of public speaking - I'm shy and English is my second language. Kit is exactly what I'm looking for, he gave me the personal attention in a small group,
relaxed environment and shed new light into how I can brand myself as a speaker, get my point across more effectively and help my business grow! Now, I'm speaking at the MA Conference for Women!"

-Rita - Founder & Owner of Boston Bonbon www.bostonbonbon.com

"He makes time for you! I asked Kit for help on a Sunday evening at 11pm for some tips and advice about the speaking business. We were chatting on Gmail Chat into the wee hours!
- Aaron Wilson - CEO of Lead the Baseline| Speaker | Singer | Writer www.aaronkwilson.com

Dates: Saturdays, - March 4th, 11th, 18th and 25th
Cost:
Early Bird Speaker: $497
Speaker: $650
Time: 2:30pm-4:30pm
50 Milk Street, Boston