Become A Home-Based Travel Agent - Annabelle's Guest
Description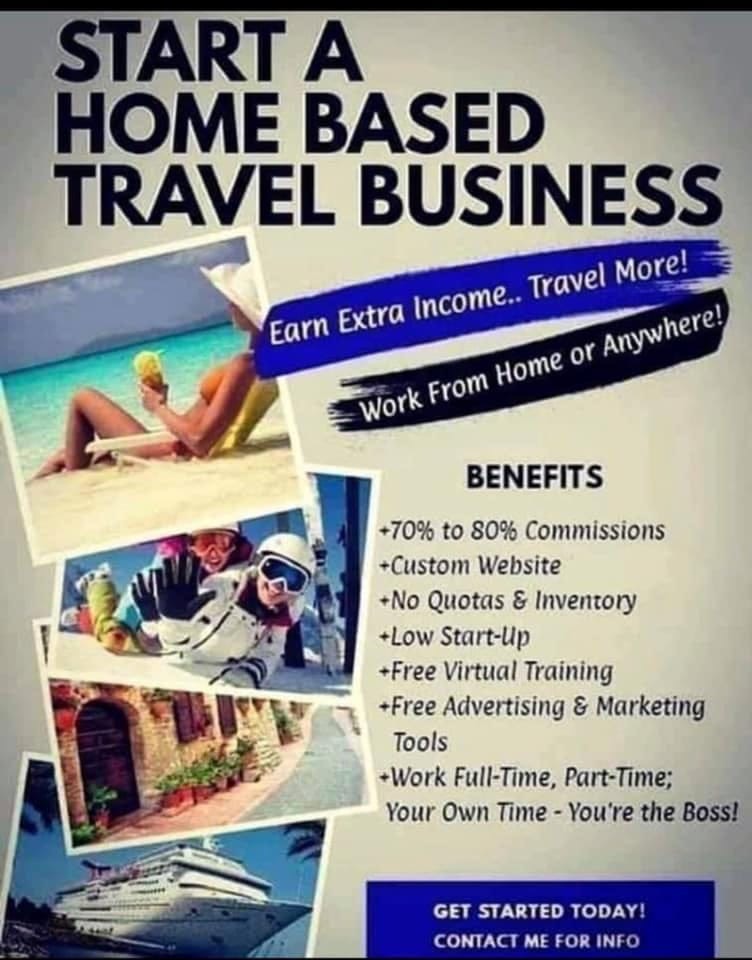 This is a one-hour business presentation to share with you how to become a travel agent and own your own travel business. Save Money on your Travel and Earn Money on Travel commissions in the largest Industry in the world! Find out about the travel agent accreditation, the credentials you'll receive.
In the presentation, you will learn how you earn income booking travel from the comfort of your home.
Registration 6:45pm Presentation 7:00pm-8:00pm
Please dress Professionally.
Seats are limited. Please Register as my guest

Annabelle Francisco

to reserve your seats.
Looking forward to seeing you there!